With ski season over and summer still weeks away, spring suffers from middle-child syndrome in many New England areas that rely on tourism to generate revenue. Enter the spring festival. Creating an itinerary for a day – or days – packed with fun has proven appeal in drawing visitors, and getting residents suffering from cabin fever to venture outside.
In Massachusetts: Daffodil Festival, Nantucket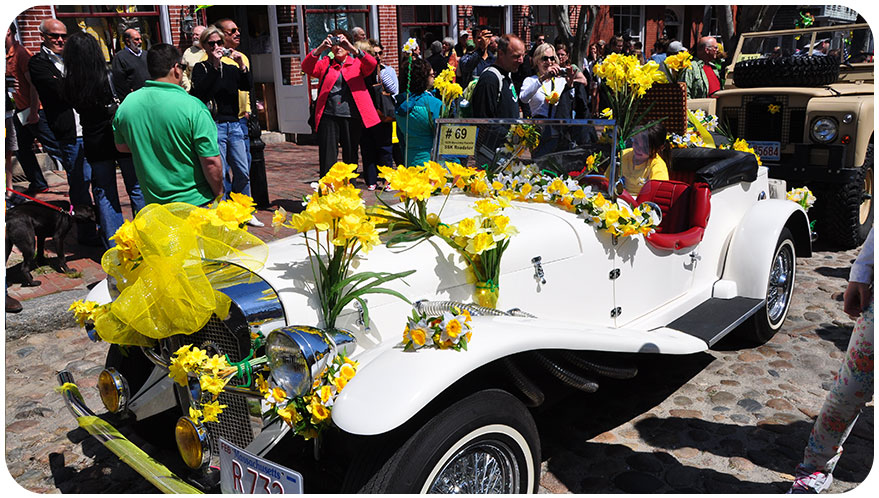 Spring on Nantucket is barely even a season. The weather goes from cold and raw to summer seemingly overnight. Yet Nantucket managed to turn itself into a major destination the last weekend of every April with its Daffodil Festival. So popular is this granddaddy of spring events, advance hotel and ferry reservations are an absolute must, as is the willingness to don attire straight out of The Preppy Handbook, preferably in shades of yellow. The weekend kicks off Friday evening with The Flower Power Party at the Nantucket Whaling Museum. On Saturday the highlight is the famed antique car parade, which ends in 'Sconset and is followed by the tailgate picnic. Additional events are held in town throughout the day.
In Connecticut: Daffodil Festival, Meriden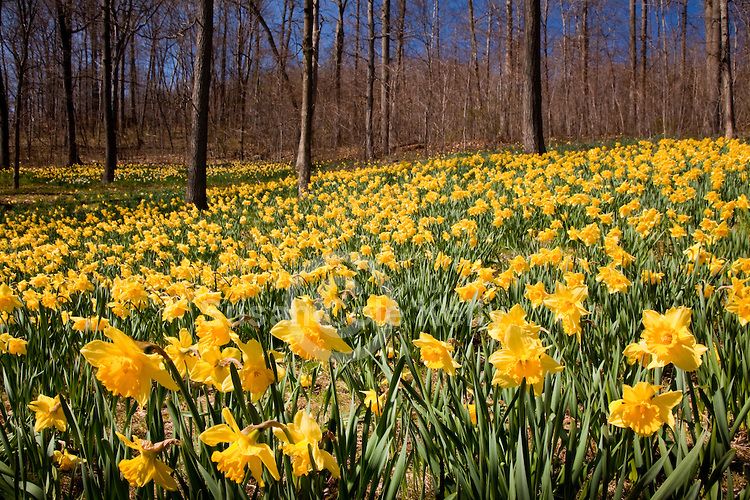 Nantucket may claim bragging rights because they started their Daffodil Festival before Meriden, CT, but that doesn't mean Meriden's take on the concept is any less appealing. This weekend-long event includes rides and a juried craft fair, the Silver Fork Food Tent filled with all kinds of fair fare (sorry; we couldn't resist), and the popular Daffodils on Parade, which draws thousands.
In Rhode Island: WaterFire Spring Art & Craft Fest, Providence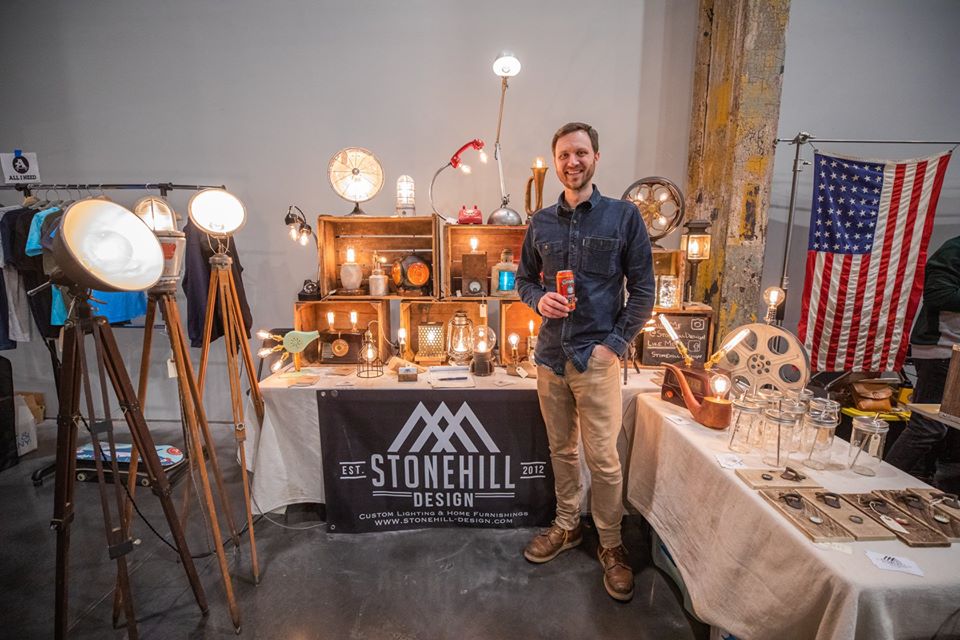 This spring fest happens indoors, which, given the iffy weather in March, is probably a good thing. Held the last weekend of the month at the WaterFire Arts Center, this festival is about showcasing local talent. Well, that and fun. The center is filled with more than 75 local artisans displaying everything from fine art to ceramics, jewelry, metalwork and more. Live bands playing throughout the day and a conga line of food trucks round out this family-friendly event.
In Maine: Seaweed Week, Portland and Beyond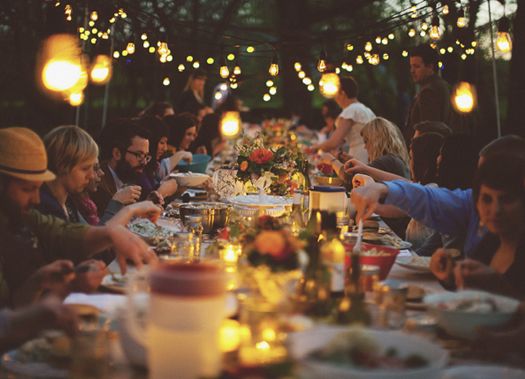 Leave it to a bunch of Maineiacs to come up with a festival that celebrates seaweed. This Portland-centric fest kicks off with a complimentary party on April 23rd (location was TBD as of this writing). Educational events and beach walks are also offered. But the primary focus is on incorporating seaweed into food and brews, with more than 100 area restaurants and breweries flexing their creative kelp muscles throughout the week.
In Vermont: Maple Festival, St. Albans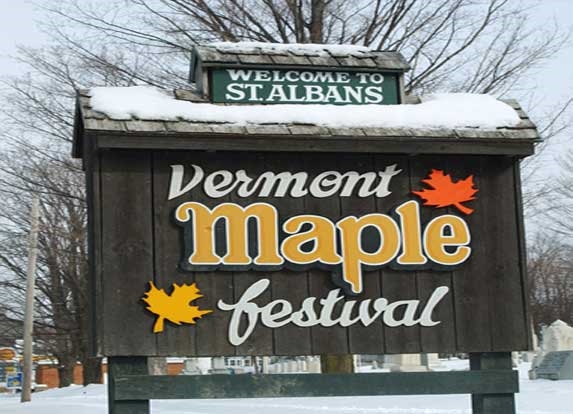 If Maine celebrates its signature seaweed, it only makes sense that neighboring Vermont fetes its own signature food source, maple sap. Held in late April each year, the festival marks the first sap harvest of the season. For more than 50 years, Vermonters and visitors have come together to enjoy this open-air event that includes a parade, foodie-themed demonstrations and displays, live entertainment, and an antique and craft show.
In New Hampshire: Wildquack Duck Race & Music Festival, Jackson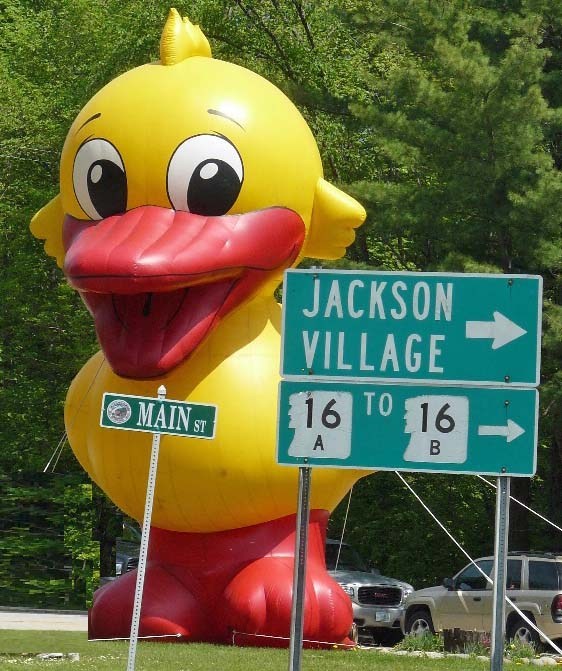 Last on our list, and last in the season, is Jackson, New Hampshire's Wildquack Duck Race & Music Festival. Rest assured, no animals are harmed in the duck race portion of the day. It's little yellow rubber duckies that race down the river, not actual ducks. The cash prizes for the winning ducks are real, as is the fun. The day also includes fair food (we managed to resist repeating "fair fare;" happy?), train rides, kids' games, and a craft fair. Live music with Jon Sarty and the White Mountain Boys is an event highlight.
All photos via respective event websites.