Jason and Brad, the chefs at Black Diamond BBQ who prepared dinner for the Stowe episode of New England Living TV were kind enough to share their recipes with us.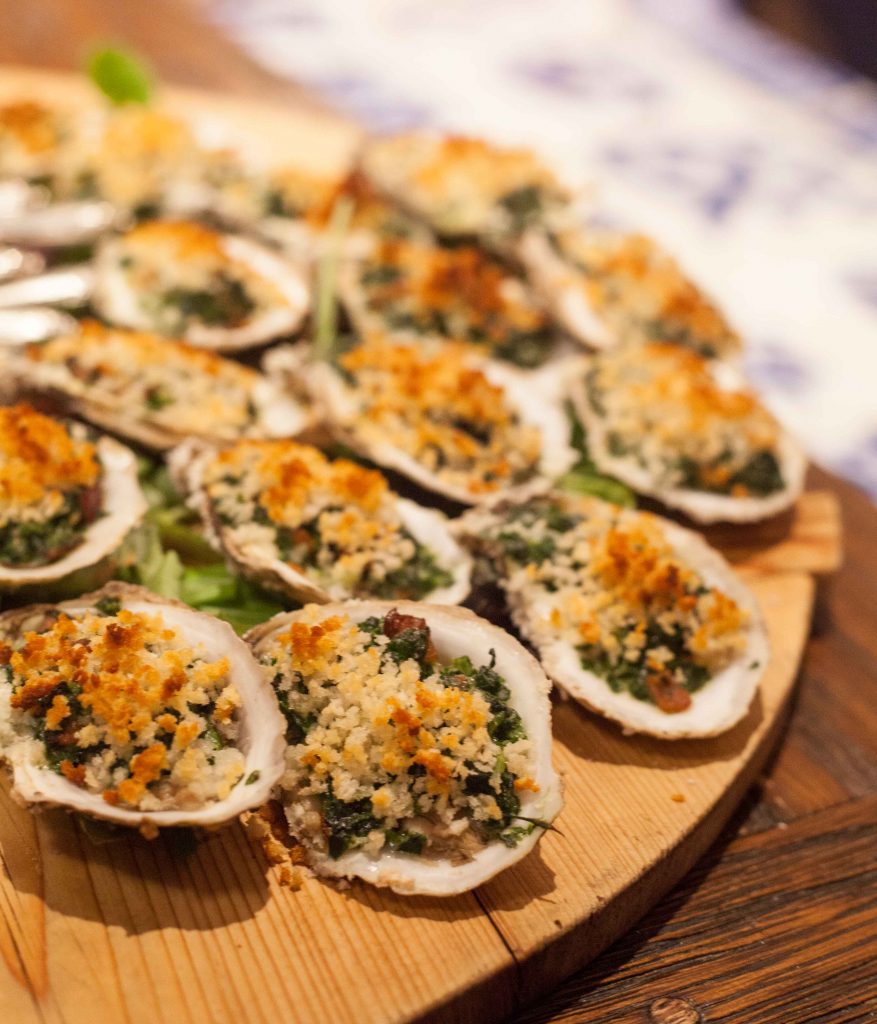 Oysters
– Freshly-shucked New England oysters
– One bunch watercress
– One container of baby spinach leaves
– Two fresh garlic cloves (chopped)
– 12 strips local thick cut bacon
– Pernod or Anisette
– Vermont butter
– Tabasco
– Unseasoned panko breadcrumbs
Cook watercress in spinach with butter and garlic. Fold in already cooked and chopped bacon, add splash of Tabasco and Pernod. Place oysters on cookie covered in kosher salt. Add topping mixture to each oyster and press down gently. Place under broiler until golden brown, sprinkle with additional breadcrumbs.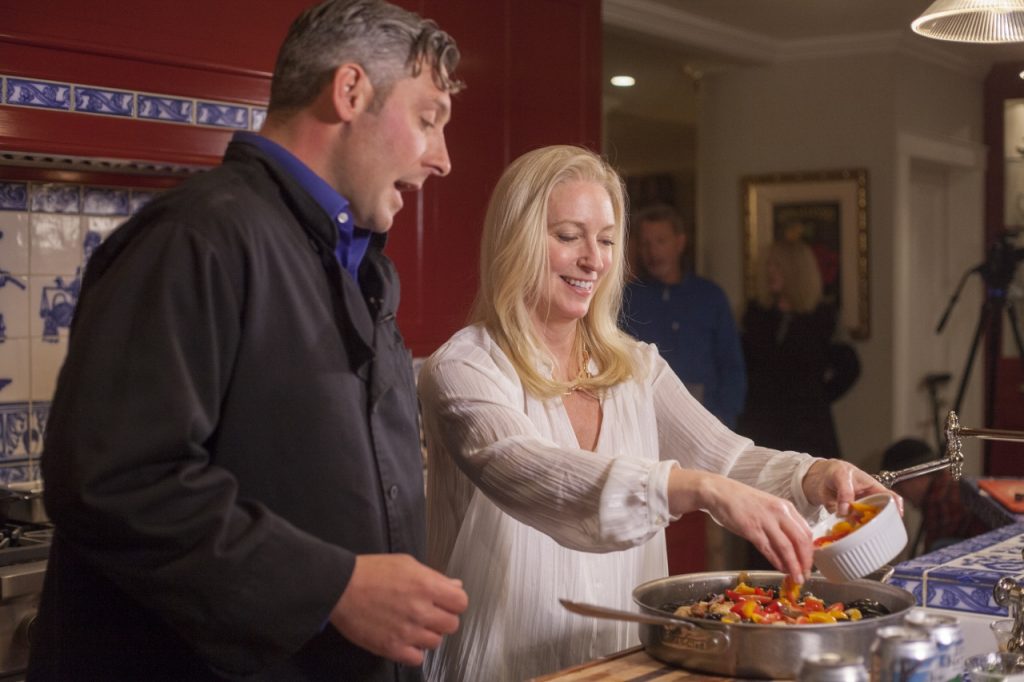 Mussels
– 2-3 lbs Prince Edward Island Mussels
– 12 cloves roasted garlic
– 1 pint of colored grape tomatoes, halved
– 1 can Lost Nation Gose beer
– Mixture of chopped fresh herbs (parsley, rosemary and thyme)
Wash muscles and remove beard. Place beer, muscles, tomatoes and roasted garlic in the pan. Cook on medium heat until muscles have opened. Sprinkle with fresh herb mix.
Rack of Lamb
– 4- Racks of local lamb (Frenched)
– 12 cloves of garlic chopped
– Salt
– Coarse ground black pepper
– First press olive oil
– Fresh herb mix (chopped rosemary, Parsley and Thyme)
Rub each rack of lamb with garlic, salt, pepper, fresh herb mix and drizzle with olive oil. Sear both sides of racks of lamb in a hot pan with olive oil. Place lamb in oven at 350° for 12-16 minutes, depending target temperature for doneness. Let them sit for 5 to 10 minutes before carving.
Tuna Tartare
– 2 pounds of sashimi grade yellow fin tuna
– Toasted sesame seeds
– Tamari
– Sesame seed oil
– Chopped chives
– 1 8 ounce container of Vermont crème fraîche
– 1 tablespoon of dried wasabi powder
– Half a tablespoon rice wine vinegar
– One container of caviar
Chopped tuna "tartare" style. Massage in oil and sesame seeds, splash of tamari and chopped chives. Set to the mixture aside to chill. Mix rice wine vinegar and wasabi powder to make a paste. Fold wasabi paste into crème fraîche. Take a spoonful of tartare and add a dollop of wasabi crème fraîche to the top. Place small spoonful of caviar on top of crème fraîche, serve chilled.