Art transports us, toting us off to faraway lands, distant times both future and past, and the vibrant and exciting worlds of artists' minds. We could all use a little vacation from the endless grey of late winter, when the thought of another bitter day seems downright sadistic. Lucky for us, New England art museums keep it fresh all year with new exhibitions, providing us with sanctuaries of beauty, warmth, color, inquiry, and adventure. For a burst of inspiration this winter, check out these current and upcoming exhibits: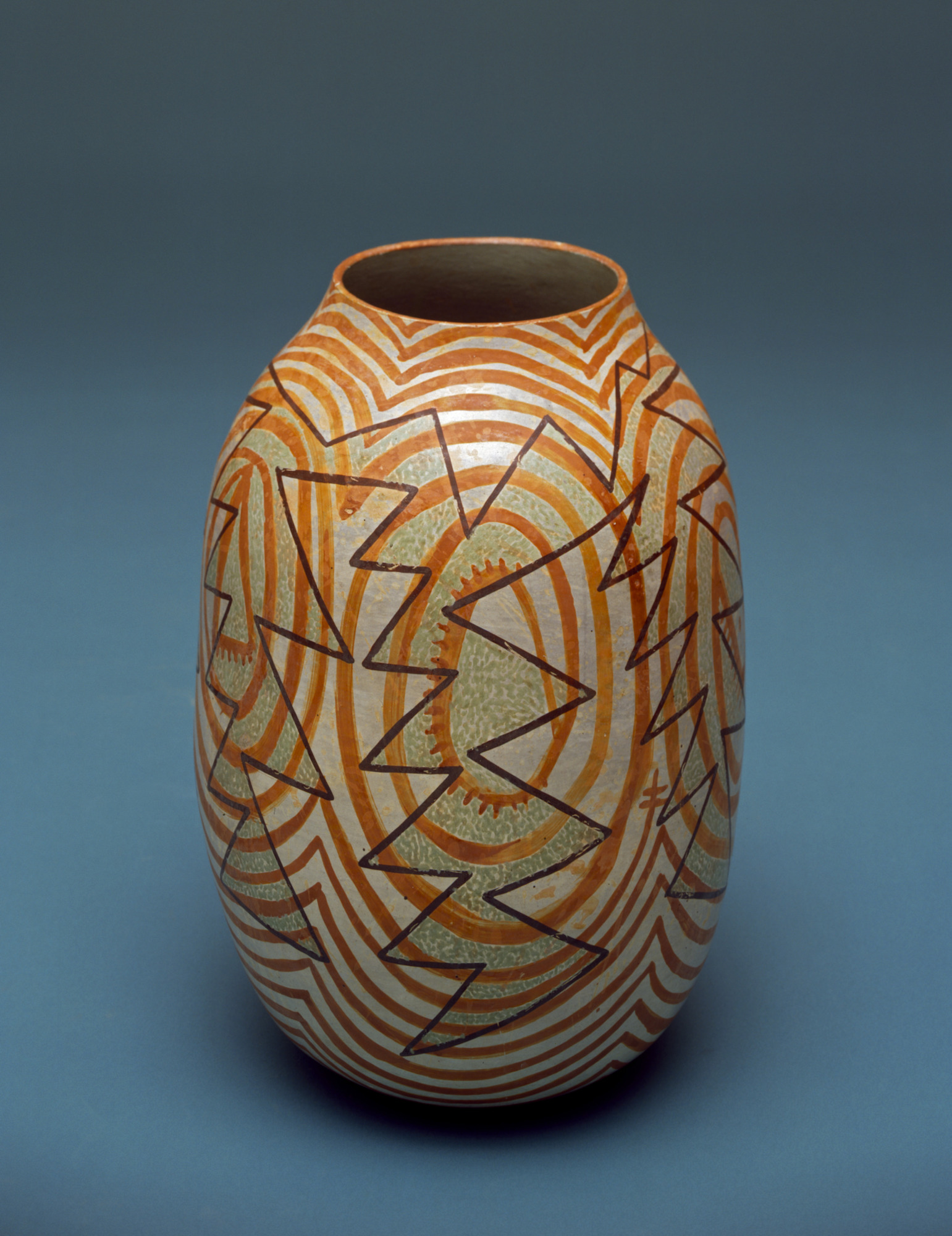 Nature's Nation: American Art and Environment
Peabody Essex Museum, Salem, MA
Through May 5
Nature's Nation: American Art and Environment is a ground-breaking exhibition: the first ever to examine environmental understanding in American art from the colonial period until now. Explore more than 120 paintings, sculptures, prints, drawings, photographs, videos, and works of decorative art, from iconic masterpieces to rarely seen pieces by such artists as John James Audubon, Albert Bierstadt, Thomas Cole, Valerie Hegarty, Winslow Homer, Georgia O'Keeffe, and Jaune Quick-to-See Smith (Salish-Kootenai). The expansive exhibit begs exciting questions about how art both reflects and influences a culture's interpretation of the environment and has the power to shape a modern ecological consciousness. [Image: Nathan Begaye, Hopi; Diné (Navajo), 1958 – 2010, Snow Cloud, jar, 1998. Ceramic, paint. Museum Purchase, 2001. © Peabody Essex Museum]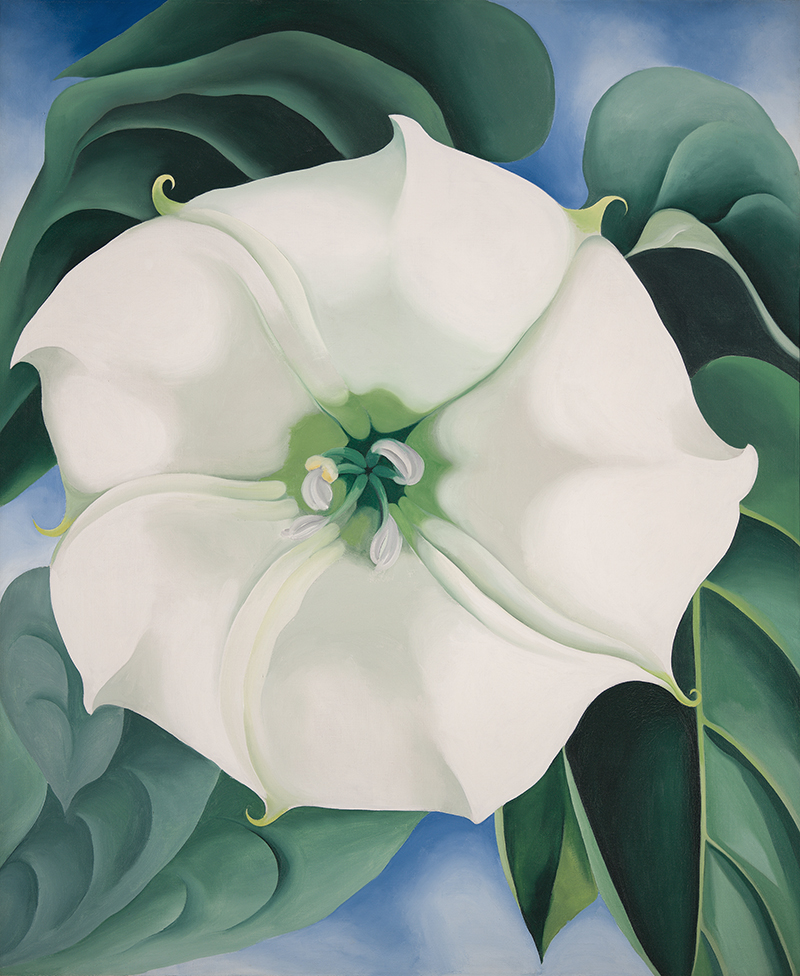 The Beyond: Georgia O'Keeffe and Contemporary Art
New Britain Museum of American Art, New Britain, CT
Through June 2
The name Georgia O'Keeffe (1887–1986) connotes images of giant petals; milky white cow skulls contrasted against a backdrop of brilliant blue desert sky; and the reds, oranges, and warm browns of New Mexico. Celebrate the "mother of American Modernism" at The Beyond, an exhibit that brings together three dozen iconic masterpieces spanning both O'Keeffe's long career and her subject matter and media. The exhibition pairs her paintings and sculptures with works by 20 contemporary artists in order to engage in an illuminating conversation about her legacy. [Image: Georgia O'Keeffe, Jimson Weed/White Flower No. 1, 1932, Oil on canvas, 48 × 40 in., Crystal Bridges Museum of American Art, Bentonville, Arkansas, 2014.35 © Georgia O'Keeffe Museum Photo: Crystal Bridges Museum of American Art/Edward C. Robison III]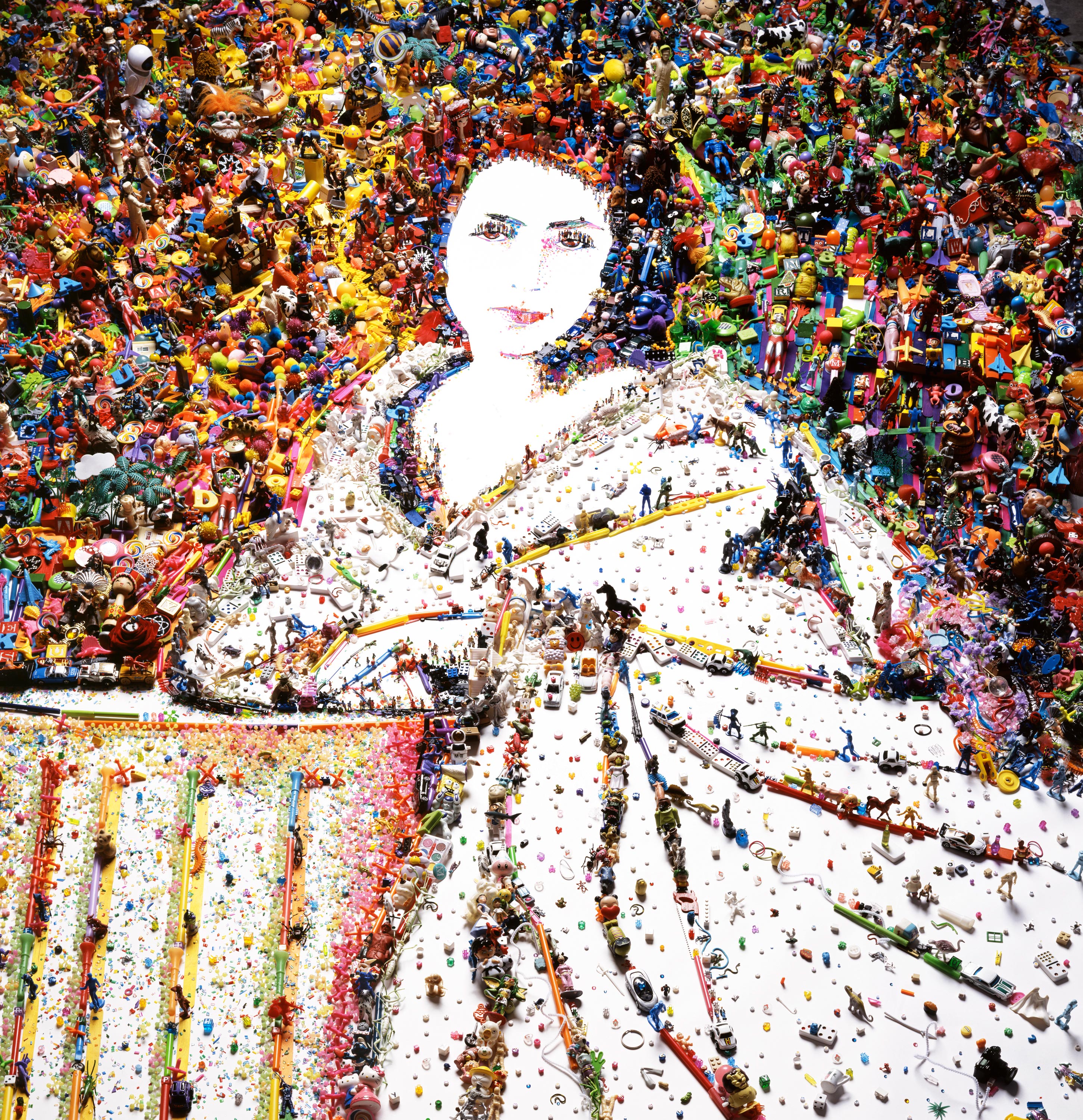 Plastic Entanglements: Ecology, Aesthetics, Materials
Smith College Museum of Art, Northampton, MA
Through July 28
For a substance that literally surrounds us in our everyday life, it's not often that we think about plastic. Decipher our plastic world at this thought-provoking exhibit. Plastic Entanglements presents 60 works by 30 contemporary artists "to explore the environmental, aesthetic, and technological entanglements of our ongoing love affair with this paradoxical, infinitely malleable substance." The exhibit showcases art from artists both emerging and mid-career, and works include everything from "meticulous drawings, photographs, and video installations to 3D-printed objects and sculptures fabricated from found plastic." [Image: Vik Muniz, Sarah Bernhardt from Rebus, 2010, digital C-print. Purchased with funds provided by the Friends of the Palmer Museum of Art, Collection of the Palmer Museum of Art, 2011.25.© Vik Muniz, courtesy of Sikkema Jenkins & Co., New York]
Relational Undercurrents: Contemporary Art of the Caribbean Archipelago
Portland Museum of Art, Portland, ME
Through May 5
If an escape to the Caribbean sounds just like what the doctor ordered, pay a visit to Relational Undercurrents. This important exhibit "calls attention to a region of the Americas that is difficult to categorize and often overlooked: the island nations of the Caribbean." Far beyond providing a dose of the alluring Caribbean blue sea, this exhibit studies issues around race, history, the legacy of colonialism, and the environment. Visitors will examine a wide variety of artworks from the Caribbean Archipelago and explore their thematic continuities, which "challenge the conventional geographic and conceptual boundaries of Latin America." The pieces collectively investigate and bring to light "issues arising from the colonial legacy that are relevant to Latin America as a whole, but which emerge as central to the work of 21st-century Caribbean artists."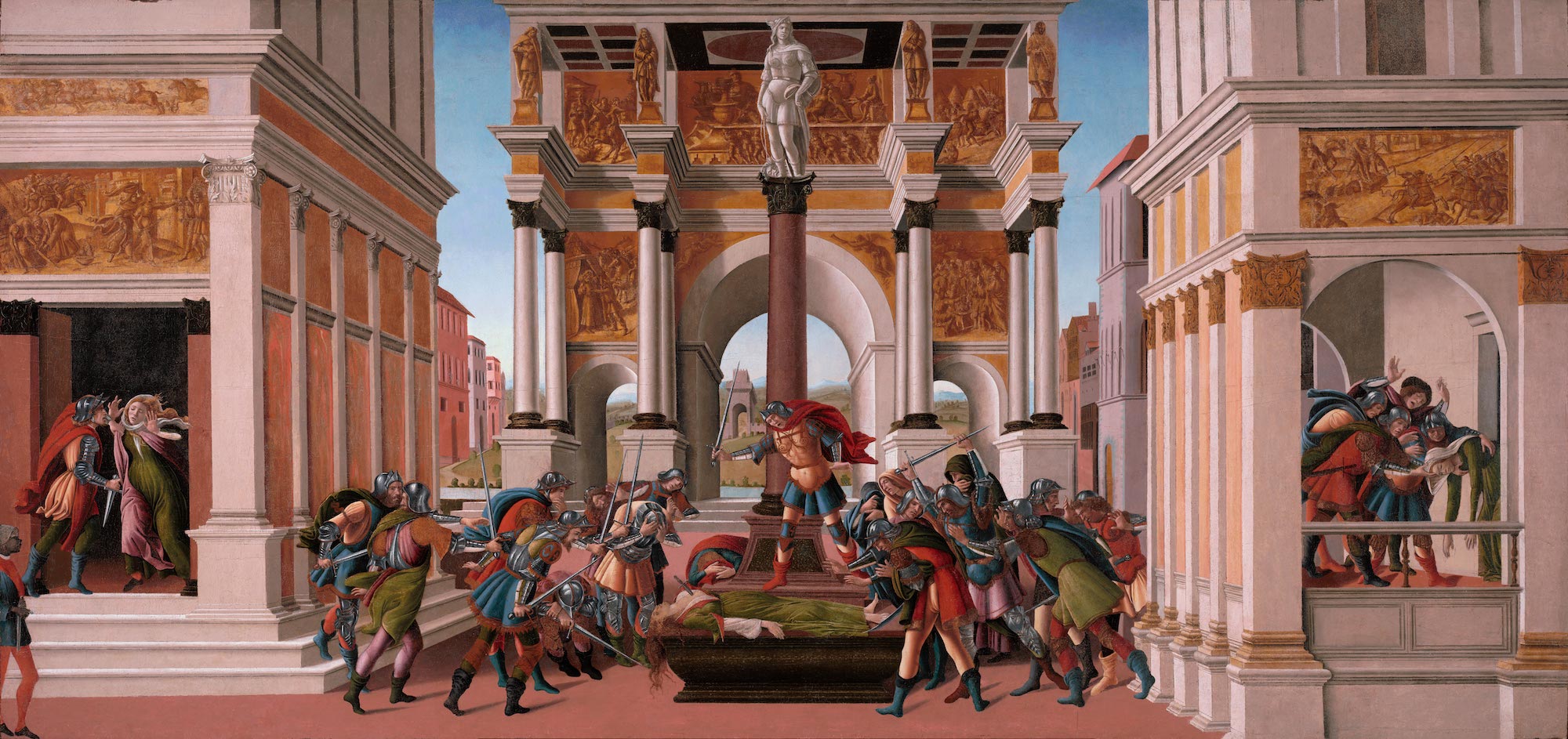 Botticelli: Heroines + Heroes
Isabella Steward Gardner Museum, Boston, MA
Through May 19
Fall into the compelling stories of the Renaissance through the art of legendary painter Sandro Botticelli. In 1894, Isabella Stewart Gardner brought the first ever Botticelli to America when she bought Story of Lucretia. The upcoming exhibition Heroes + Heroines "reunites her iconic Lucretia with its companion Virginia from the Accademia Carrara, Bergamo, a pair of paintings conceived for the Vespucci family palace in Florence." Beyond those, visitors can explore the captivating narratives depicted in Botticelli's works, including loans from Europe and the U.S. Additionally, the exhibit features contemporary interpretations by award-winning graphic novelist Karl Stevens in order to examine the legacy of these parables and inspire connections between past and present. [Image: Sandro Botticelli (Italian, 1444 or 1445-1510), The Story of Lucretia, 1499-1500. Tempera and oil on panel, 83.8 x 176.8 cm (33 x 69 5/8 in.) Isabella Stewart Gardner Museum, Boston]
Text by Emily Marcus | Featured image courtesy Peabody Essex Museum: Sanford Robinson Gifford, American, 1823–1880, Hunter Mountain, Twilight, 1866. Oil on canvas. Terra Foundation for American Art, Daniel J. Terra Collection, 1999.57. Terra Foundation for American Art, Chicago/Art Resource, NY.