There aren't many places like Burlington. With a year-round population of some 42,000, it's small enough not to overwhelm, yet big enough to be the seat of world-class colleges and universities. Burlington is hip, but not all hip. It's trendy, but not all trendy. It's urban-chic, with rural overtones. We spent the weekend downtown in and around the Church Street Marketplace, where shopping, eating and drinking abound, and unlike many seasonal places that close down for the winter, Burlington is alive with visitors, locals and college students. So, bundle up and explore!
Breakfast at Penny Cluse Cafe
Located in the site of an erstwhile Ben & Jerry's, Penny Cluse Cafe is one of the most popular breakfast spots in Burlington, with a fast-paced, upscale vibe. They make their own chorizo, and offer tantalizing selections such as chorizo-and-egg tacos and Mama Cruz's Huevos Rancheros. If you're spice-averse, stick to their basic breakfast or three-egg omelet. Located on Cherry Street, walking distance from Church Street, this is a busy place.
---
Walk to the Waterfront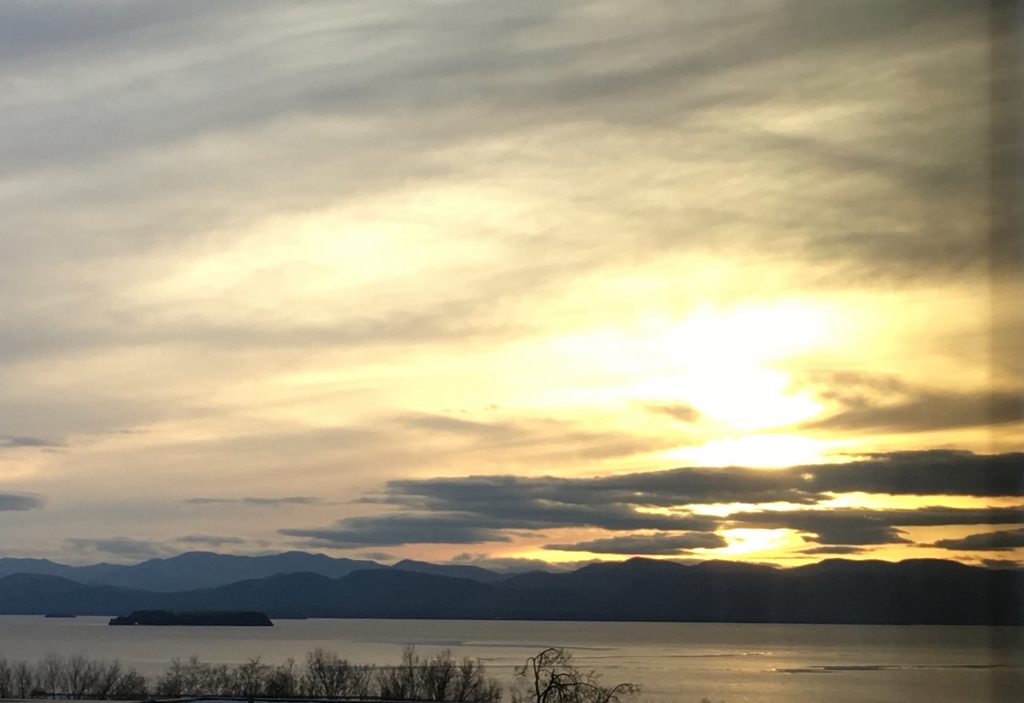 Walk off that big breakfast and head down College Street to Burlington's Waterfront District on picturesque Lake Champlain, where you see New York state's Adirondack Mountains across the lake. Duck in from the cold at the ECHO Leahy Center for Lake Champlain, a state-of-the-art aquarium and science center with exhibits like "My Sky," an educational experience for both children and adults running through May 2018. Before you leave, browse the gift shop for souvenirs. The waterfront is the scene of many concerts and festivals in the summer and boasts a bike path, skate park and sailing center.
---
Ben & Jerry's
Don't let cold weather keep you from ducking into Ben & Jerry's and tasting for yourself the ice cream that made them famous! Among the top ten flavors of 2017 were classic favorites Cherry Garcia, Chunky Monkey and Chocolate Chip Cookie Dough.
---
Go Shopping!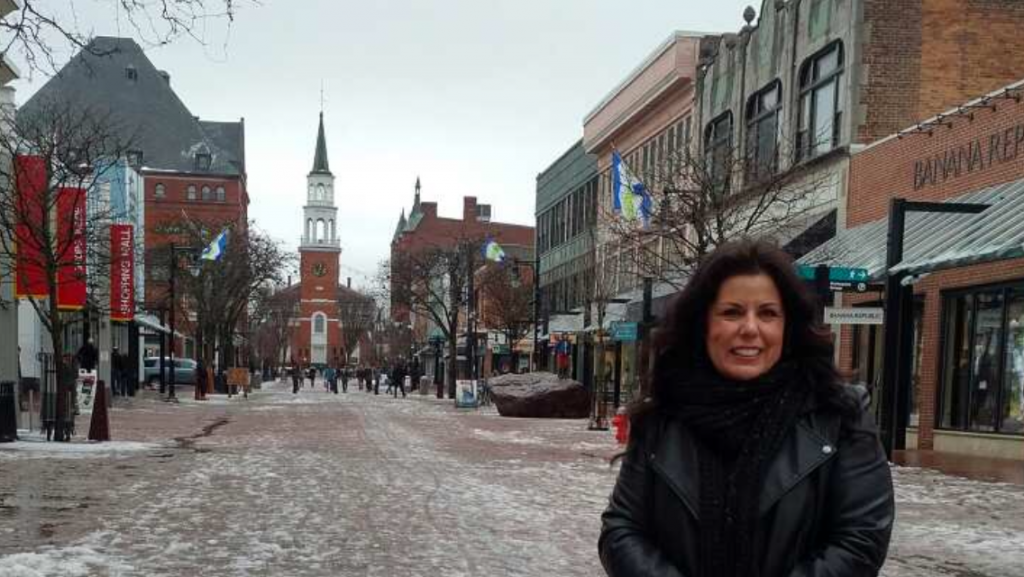 Church Street is lined with great shopping spots, from upscale boutiques to used bookstores and artisan shops. Frog Hollow Vermont Craft Gallery sells the wares of the Frog Hollow Craft Association, a non-profit that provides education and other opportunities for artisans of all ages. Shop for items including paintings, fine pottery and jewelry, all hand-made in Vermont.
Did someone say footwear and accessories? Located right on Church Street, Dear Lucy Shoes and Bags is your go-to place whether you favor sneakers, Birkenstocks, heels or a style in between.
The University of Vermont's Catamount Store on Church Street has just the right gifts for friends and family, including baseball caps, sweatshirts and T-shirts, in a variety of styles for men, women and children—most sporting the UVM logo, of course.
---
Dinner at Sweetwaters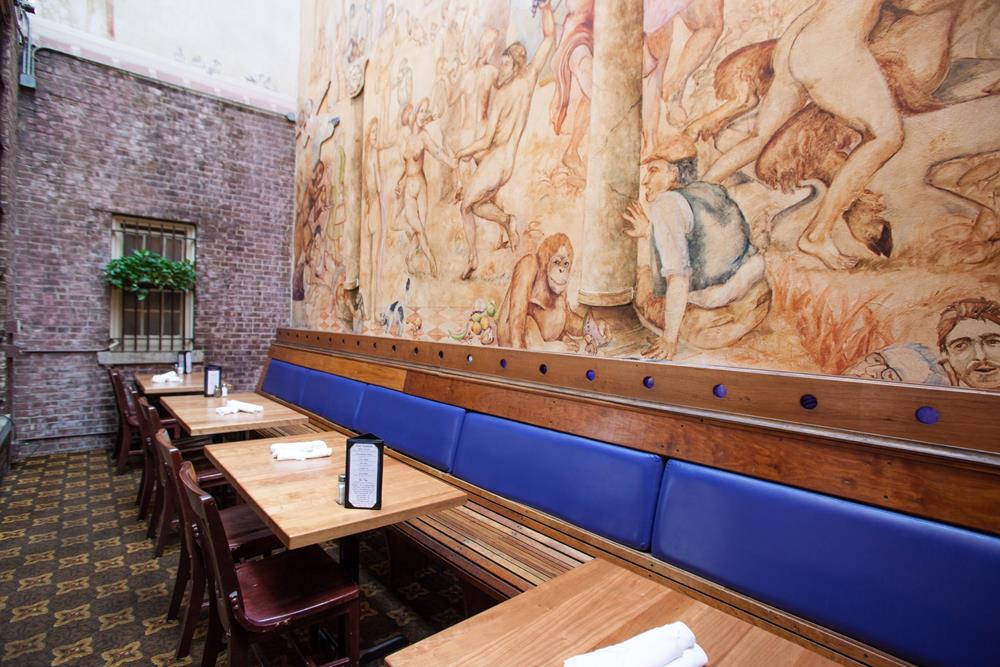 A must for dinner, Sweetwaters is a Church Street icon. The building was constructed in the 1880s to house the Burlington Trust Company bank. Later incarnations of the building included a shop for fine menswear and one for woodworking before a local restaurateur opened Sweetwaters in 1981. In a light and airy space with high ceilings, huge hanging plants and frescoed walls, enjoy fare such as a classic All American Burger, sesame-crusted tuna, New York strip steak or pulled-pork mac 'n' cheese.
---
Drinks and dancing at Nectar's and the Metronome
No Burlington weekend is complete without at least a quick drink at Nectar's, the lounge made famous by the band Phish in the early 1990s. Before Phish's commercial success, they performed at Nectar's, named for the lounge's former owner, Nectar Rorris. Long an outpost for Burlington's happening music scene, the newly revamped Nectar's (Nectar sold the lounge in 2003) continues in the tradition, with live music every night. Don't forget to try the gravy fries. Upstairs you'll find Club Metronome, where local DJs spin dance tunes until 1 am.
---
Stay
The Hilton Garden Inn Burlington Downtown, located on Main Street, slightly down the hill from Nectar's, is downtown's newest hotel. Situated in the old brick Armory building, splashes of color and art deco adorn the lobby—aqua and magenta chairs complement the tasteful artwork hung on the walls. Armory Grille & Bar has retro-style orange barstools and a lounge area with colorful couches and chairs.
—Marina Davalos