New York Fashion Week may be over, but for New England's fashion set, there are still ample opportunities to show support for the region's designers and growing garment industry. For starters, StyleWeek Northeast 2017, which showcases the spring '18 collections of 130 designers from across the country, will be held at the Rhode Island Convention Center in Providence from September 20-23, and Boston Fashion Week is October 1-7, 2017.
In need of a wardrobe update (or overhaul) and looking for something unique, local, and anything but "off the rack"? Here 10 of New England's top fashion designers: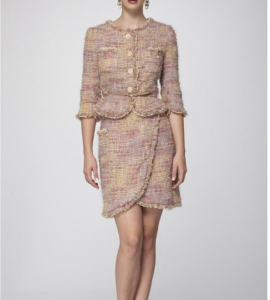 A native of Southern Brazil, Nara Paz rose from humble beginnings to success as a graphic designer before moving to the United States to study fashion. Soon after her graduation from Lasell College in Boston, she and her husband opened her eponymous line and atelier, which offers classic silhouettes with contemporary updates. Her clients are treated to private shopping experiences that range from custom-made signature staples to couture gowns and evening wear.
Aiste Zitnikaite founded Devinto in Montreal, Canada before relocating to Cape Cod, where her eco and ethically conscious line is now designed and produced. A focus on natural and sustainable materials, coupled with her search for both glamor and comfort, make her pieces as principled as they are stylish, and as functional as they are elegant. Devinto will be showcased this year at Style Week Northeast.
3. Isoude | Newport, RI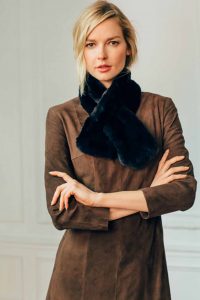 Designer Katie Brierly has conceived of a whole new approach to luxury, mindfulness and the art of dressing with her line, Isoude. With a goal of creating long-lasting and ethically produced pieces, she invites clients to step into a unique private shopping experience, whether in her chic Newport boutique, through in-home appointments, or at one of her exclusive trunk shows. From elegant, ready-to-wear pieces and made-to-order classics—for which clients choose from a selection of exquisite fabrics and go through a fitting process—to wardrobe services complete with customizations, expert personal styling help and chauffeur service, Isoude is a name that New Englanders should equate with quality and luxury as readily as Parisians do Hermès.
South Street Linen is the product of a collaboration between three women: friends and mid-career artists who were looking for outlets for their respective interests in printing, dyeing, and sewing, and are now leaders in the textile industry revival in Maine. Yet "industry" in their case means a hands-on, slow fashion approach that employs artisans and seamstresses across the state to produce their clean, minimalistic designs from sustainable, high quality materials.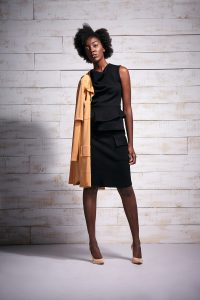 A pioneer in New Haven's urban revitalization movement, Neville Wisdom's eponymous line has brought jobs, cheerful silks, and a loyal body of customers to the city's downtown 9th Square district. With a playful nod to retro style and tropical climes—Widsom travels back to his birthplace, Jamaica, frequently for inspiration—the easy, day-to-night pieces are perfect for professional women seeking a thoughtful, personal approach to their wardrobe that remains big on style. Wisdom's clients shop in the same space where their clothes are made, assisted by the talented team that will produce the garments. Located close to the storied halls of Yale University, the studio has also become a point of community, in addition to style: the designer engages in mentorship and education work, as well as welcoming school fieldtrips and coordinating charity fashion shows. His clothes will take to the streets (literally, the show happens down the middle of Orange Street) for his annual fall fashion show on September 22, 2017.
Designed as small collections unveiled one piece at a time, Emerson Fry perfectly melds city polish with off-duty, weekend style, a fitting aesthetic for the family-owned business, which began in New York, but decamped to New England in search of nature's peace and inspiration. Customers are alerted to new products by email, have a limited window in which to place their order, and then typically receive the piece within two months. Careful sourcing, domestic production, and attention to traditional construction techniques take time, but result in clothing that is made to last and well worth the wait: Emerson Fry's clothes will form an essential base for every modern, elegant woman's wardrobe, yet they are anything but basic.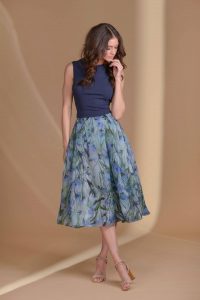 The feminine, flirty and exuberant clothing of Daniela Corte reflects the energy and joie de vivre of the designer herself, and are hallmarks of her eponymous line, founded in 2000. From swimwear to gingham, watercolor florals to sleek legging jeans, the line is both wearable and fun, making it a go-to brand for stylish, busy women. The Argentinian-born fashionista trained first under her father, a menswear designer in Buenos Aires, and then at The Boston Fashion School, from which she received the Distinguished Alumni Award, and has been voted Best Local Fashion Designer by Boston Magazine.
8. Karol Richardson | Wellfleet, MA + Newport, RI
From the dunes of the outer Cape to the Gilded Age halls of Newport, and beyond, Karol Richardson's designed are known and loved. A family-run business that produces its collections solely in New England, the line includes feminine silks, minimalist linens and an easy, signature Rayon Lycra Travel collection. The combination of livable fabrics and a mix-and-match attitude to wardrobe building makes their clothing a no-brainer for elegant, yet understated dressing. And in a region filled with relaxed, yet perennially fashionable, resort towns, that's the name of the game.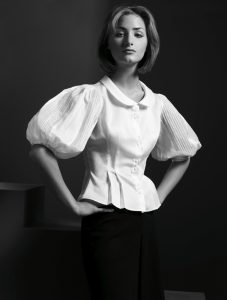 Maha Barsom taught economics and accounting before circling back to fashion, a childhood passion, so it seems fitting that her signature collection is comprised of the staple in every working woman's wardrobe: the white button-down. The Rhode Island School of Design graduate, who also studied apparel design and haute couture in Paris, sells her signature collection of imaginatively reinvented blouses—which range from minimalist and bookish to romantic and sculptural—from her boutique on Boston's Newbury Street.
Underlying every great wardrobe, there should of course be great underwear. For Brook There designer and production manager Brooke Delorme, that means creating bras, underwear, slips, camisoles and tees out of sustainable, organic materials, and prioritizing comfort. More essential than any beauty elixir, comfort is what leads to confidence, and confidence, in turn, "is the underpinning of beauty in every form."
Top Photos: Nara Paz (L), Isoude.