According to his bio on CBS Boston, where he is the chief meteorologist , Eric Fisher's professional path was solidified on Memorial Day in 1995, "…when an infamous tornado ripped through Great Barrington in the Berkshires. Glued to the red warnings crawling across the screen and watching the radar, his career in weather was born."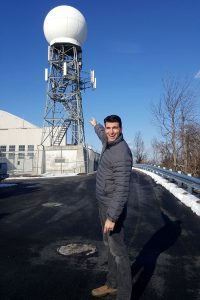 Makes sense as a professional "aha moment," but in the name of good journalism, we felt the need to dig a little deeper. (Don't you just love the internet?) It seems Eric's love of all things weather stretches further back.
In a story in UAlbany magazine, published by University at Albany, where Eric completed his B.S. in 2006, the self-proclaimed "weather geek" had a backyard weather station when he was a child. "I was that kid sitting out on the porch with Mom yelling at me to get inside during thunderstorms," he said.
After graduating from UAlbany, Eric, a native of Massachusetts, worked as a meteorologist at WGGB-TV in Springfield. From there it was onto what one would assume is nirvana for weather geeks, The Weather Channel. He worked there for three years, further establishing his bona fides covering major storms on a national level. He joined the team at CBS Boston's WBZ-TV in 2013.
New England Living: What is it about weather that fascinated you as a child and made you devote your career to it?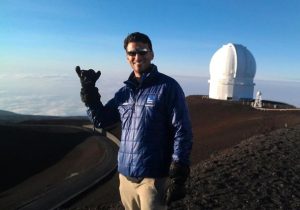 Eric Fisher: You know…I don't have a great answer for that. I wish I could say there was one particular role model or an iconic event in my town that started it. But the reality is that an interest was just always there and I don't know why.
I spent a lot of time outside growing up and was always keeping an eye on what the weather was doing. As far back as I can remember I watched the clouds and got geeked up for snowstorms and thunderstorms. As early as middle school I was issuing "forecasts" for my friends and have yearbooks with "can't wait to see you on TV as a meterologist!" comments written in them. I drew surface maps on my book covers. Sounds crazy, but there just seemed to be a love of weather running in the background of my mind.
NEL: Is there a particular storm that you've reported that stands out as the "one to remember"?
EF: The tornadoes are most memorable for me, perhaps just because we don't often deal with the big ones here in New England. While working at the Weather Channel I reported on the Super Outbreak in 2011 and the Moore, Oklahoma tornado in 2013. The damage is just other-worldly. When you see materials like steel and stone twisted and wrecked and objects that weigh tons thrown all over the place…it is very surreal. But I also enjoyed reporting on the way communities came together to get to work and recover.
NEL: When there is a noteworthy, multiday weather event on the horizon, what are your days like (nonstop hours, prepping for national segments, etc.)? And do big storms thrill you as much as we assume they do?
EF: I have to say, the Weather Channel kind of ruined me. When you work for a national outlet you're always on the watch for a BIG event because across this large country, there's almost always something going on. Run of the mill weather doesn't register. When you work in one specific area, a big event may only happen one or two times a year…or not even at all.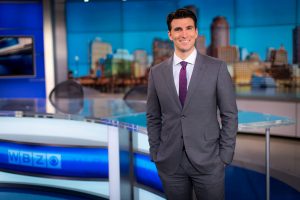 Leading up to them now, there's a lot of computer model watching and discussions with our weather team. Probably sounds sad to some people, but the first thing I do when I wake up in the morning is look at the overnight computer models to see if anything changed while I slept.
The biggest build-up events are snowstorms. We can see a pattern that's conducive for one more than a week in advance sometimes…and there are pros and cons to that. I think it may have been more fun back in the day when you wouldn't have much of a clue until a few days out. Now the wait to see if one comes to fruition is so long that it's exhausting just wait for it to arrive! It feels like we talk about them forever before they happen.
The big storms are still great. I love a massive blizzard whipping up the drifts and waves, or a line of strong thunderstorms plowing through at the end of a hot summer day. But I think over time I have grown to appreciate "good weather" more than I used to!
NEL: When you ran the Boston Marathon in 2019, you requested donations for the Fisher Family Lost Acres Scholarship that you started in memory of your father. What, or whom, is the scholarship for and why did you start it?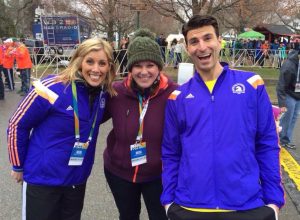 EF: I'm glad you asked! I wanted to do something positive after the sudden and unexpected loss of my dad at a young age, and so I started this scholarship. It gives out an annual award to students going to college in horticultural or agricultural fields of study. My dad (and most of this family) love watching things grow as they all were raised on an orchard in Connecticut. One of his favorite things to do was to pour over the seed catalog in spring and plan the summer garden. I think he would have liked focusing on those fields, and they're important ones for all of us.
NEL: Last question, and it's the same for everyone: What is your favorite thing about living in New England? 
EF: It's not boring! From a work standpoint, whenever you're getting tired of one kind of weather, you're onto the next season. The variation is fun and makes it the most challenging place to forecast in the country.
Aside from that, I love the diversity of things to do in New England. The beauty of living here is that almost anything is within two hours. All the states have slightly different character to enjoy. You can be in the mountains, at the beach, in a big city, or disappear into the woods whenever you want. Even after living here most of my life there are still tons of places I still want to explore!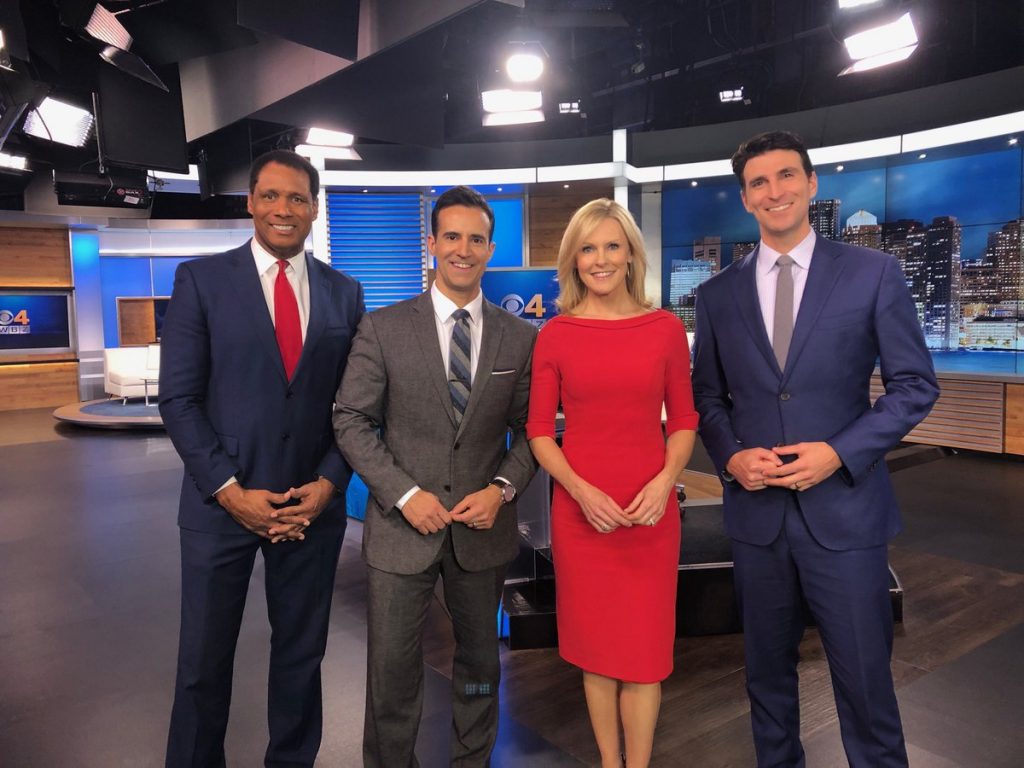 Photos courtesy of Eric Fisher.