How Liz Powers and her organization ArtLifting are transforming the lives of homeless and disabled artists one brush stroke at a time
Written by Robert Cocuzzo       Photography by Ali Campbell
Making it as an artist is extraordinarily difficult, but for some, it can be a matter of life and death. Just ask Liz Powers, who has represented artists battling chronic homelessness and severe disabilities for nearly a decade. Powers first encountered homelessness while studying at Harvard, where she began volunteering at a nearby shelter. "I was flipping pancakes in the back kitchen," she remembers, "so I never really got a chance to interact with the people." Seeking to be more hands-on, Powers acquired a grant from Harvard to bring art therapy classes into the shelters—and that's when she saw an untapped opportunity. "Saleable art was literally being stuffed in closets in the basement of these shelters," Powers recalls. "I thought, Why don't I curate the top artwork from these art groups, create a marketplace and then sell these pieces?"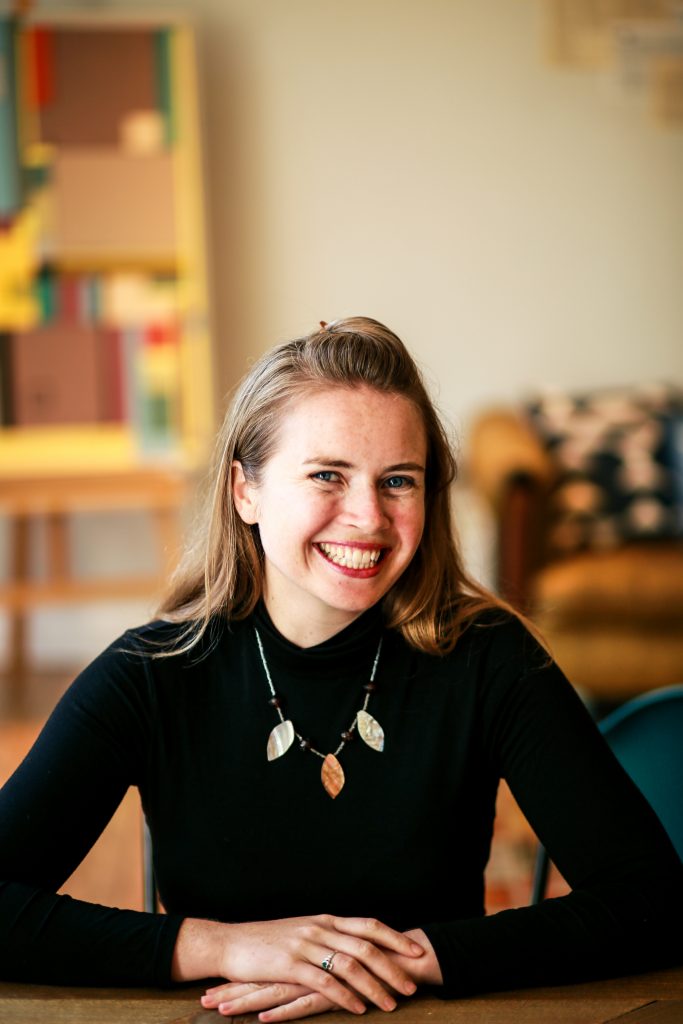 In 2013, Powers and her brother Spencer founded ArtLifting with $4,000 and four unknown artists. Their vision was simple yet bold: promote and sell the creations of artists who were either homeless or living with disabilities as a means of enriching their lives. "One thing I've learned over the years is that talent is universal, but opportunity is not," explains Powers, who calls herself ArtLifting's Chief Happiness Spreader. "So we're creating a bridge to talent that otherwise couldn't be connected to buyers." As a social enterprise and benefit corporation, ArtLifting directs 55 percent of each sale to the artist, with the remaining 45 percent dedicated to providing them with art supplies and furthering the ArtLifting mission.
Today, Powers and her nine-person team based in Boston represent 145 artists in twenty states, including more than thirty artists based in New England. Their artwork offers a rare glimpse into the human experience that grabs beholders by the heartstrings. The pieces possess a raw, visceral aesthetic rarely found in galleries or museums. "Our artists are 'outsider artists' with natural talent," Powers explains. "The vast majority of them are untrained and not following strict rules of traditional art." With their creativity flourishing within the confines of their circumstances, these artists lean on their raw talent and employ inexpensive tools to render profound pieces of art.
Their works have been exhibited in rarefied rooms coast to coast, from the Museum of Fine Arts in Boston to the de Young Fine Arts Museum in San Francisco. Original pieces have fetched as much as $25,000 and have landed in the high and mighty offices of former Massachusetts Governor Deval Patrick, PayPal CEO Dan Schulman and FedEx founder Fred Smith. Sprawling ArtLifting prints adorn the walls of big blue chip companies like Microsoft, FedEx and Amazon, while thousands of smaller pieces hang in the homes of private collectors in forty-six states and on five continents. Yet the most compelling mark of ArtLifting's success is the transformative effect the organization has had on the lives of its artists—artists like Scott Brenner.
Scott Brenner worked as a steelworker for many years until a rare condition called Horner's syndrome forced him out of his job. Shortly thereafter, his wife was diagnosed with cancer. Both out of work, the Brenners exhausted their life savings paying for medical treatment. His life began to spiral and before he knew it Brenner was homeless, sleeping in Boston Public Garden. As an outlet for his despair, he turned to his childhood love of drawing. Brenner was inspired by graphic artists M.C. Escher and Robert Crumb and created mesmerizing line drawings with pen and ink that could take more than a thousand hours to complete. Before meeting Powers in 2014, these works were stuffed into a disheveled art folder and never saw the light of day. Today, Brenner's pieces sell for tens of thousands of dollars. He has inked partnerships to have his designs printed on everything from notepads to mattresses. His works hang in the corporate offices of Google, Bain Capital, Dell, E*Trade, WarnerMedia and many others. Through a talent that had lain dormant in his previous life, Brenner has ascended out of poverty to become a working artist living in his own home in Maine.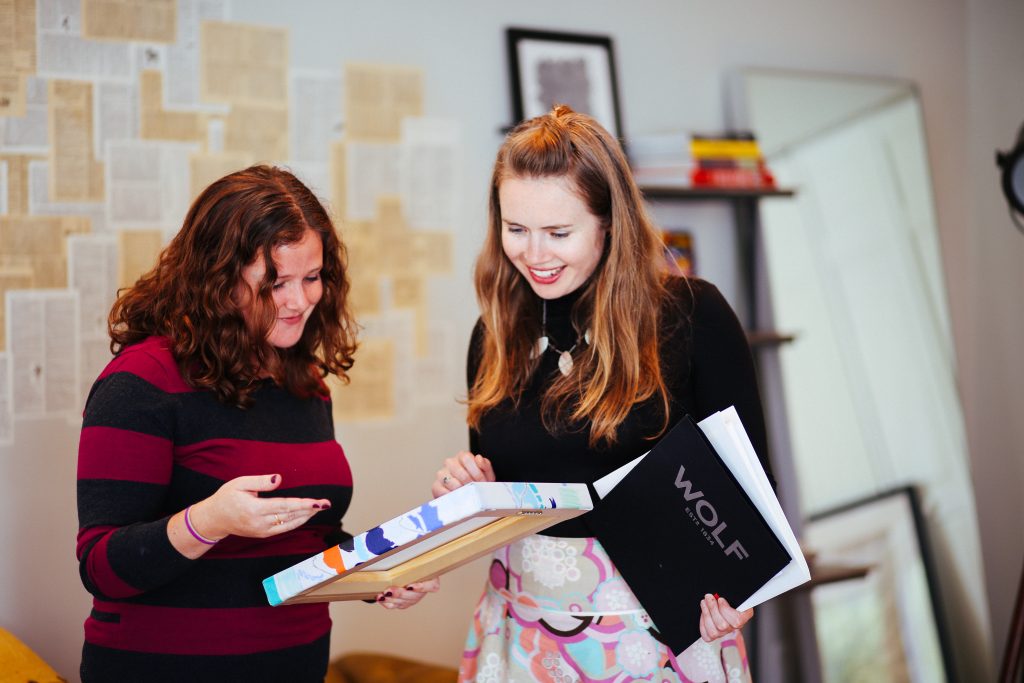 "My focus right now is really working on my art as a full-time thing. This is the first time in my whole life that I can focus this way," Brenner says. "When you just draw every now and then, every time you start up, you're kind of starting from scratch. Now, I'm involved in this never-ending process [where] my ideas are flowing and feeding off each other. I'm actually pursuing it as something I can [do] on a full-time scale."
Not all of ArtLifting's artists struggle with homelessness. When Powers founded the organization, she also sought to champion artists living with disabilities. "I realized there were art groups not only in shelters but also in social service agencies," Powers explains. "While homelessness is very different than having a developmental disability, my goal was to create a bridge for people who otherwise wouldn't have it and create social change."
Artists like Mia Brown, who lives with cerebral palsy, creates her dynamic, colorful paintings by moving a brush or stylus attached to a helmet. Brown's pieces are now sold across the country and have hung in the de Young Museum and Marin Museum of Contemporary Art, as well as in the corporate offices of Prudential, Google, LinkedIn, Brown Brothers Harriman and others. Most important, Brown doesn't identify herself by her physical limitations, but by the boundless reaches of her creative genius. As she says of herself, "[I am] an artist who happens to have a disability."
To date, ArtLifting's artists have earned over a million dollars in sales, helping many of them get off the streets, out of shelters and into their own homes. Those artists living with disabilities now not only have a means of financial security, but a champion for their talents that might have otherwise remained in obscurity. True to its name, ArtLifting achieves exactly that—it lifts people up through art. Yet on the other end of the spectrum, ArtLifting also empowers people who want to help but might not know how. With more than 250 original works and 2,500 prints available for sale on its website, ArtLifting offers an opportunity for customers to not only transform a space, but to also help transform a life.