It's easier than you might think to turn your kitchen or bathroom into an Instragram-worthy space without taking out a second mortgage. With the help of Kohler's design experts, your dream space can become a reality.
Here are four 2017 Kitchen and Bathroom Trends: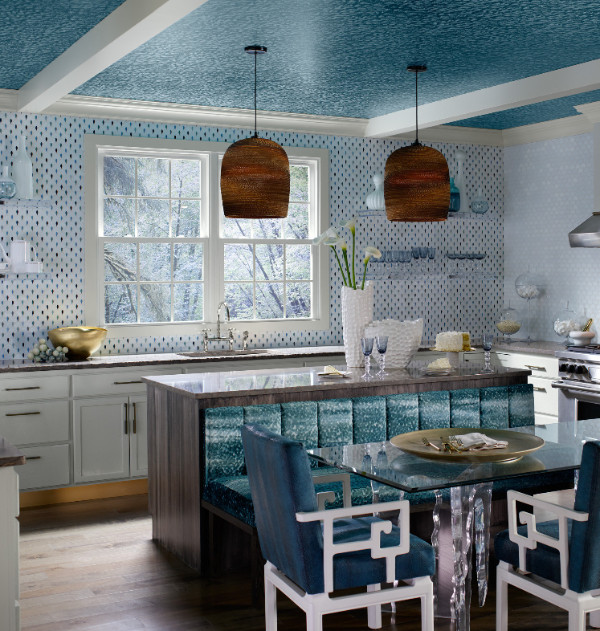 Shake It Up
Colorful and splashy patterns make for a vibrant, energetic space. In this kitchen, the feather-motif ceiling, the mosaic backsplash peppered with jewel-toned drops and the quilted, blue-green banquette steal the show. The taupe-brown, copper flecked countertop is not the loudest piece in the kitchen, so it brings everything together in a harmonious way. Patterns can also work in bathrooms. In this space, large floor tiles are juxtaposed with oversized botanicals, and are grounded with a calming, soft blue and cream palette on the walls.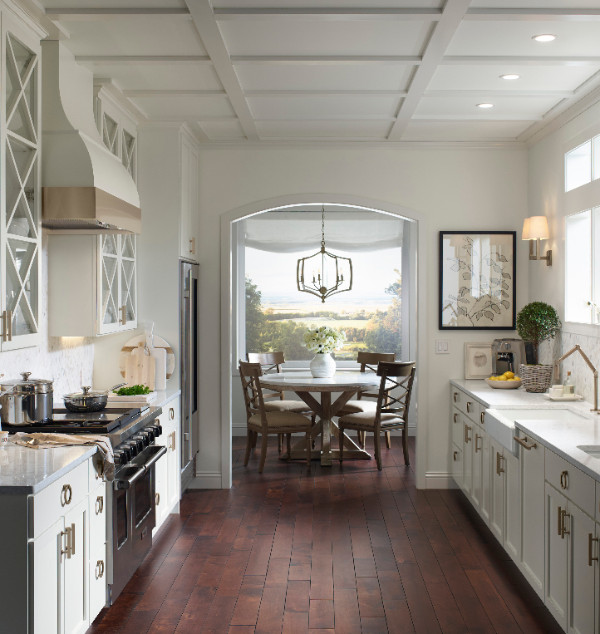 White Always Works
Trends come and go, but white kitchens are overwhelmingly the most popular. They feel clean and bright. But you don't want them to appear clinical. One way to soften the look is with warm tones like brass, gold, or bronze. In this classic galley kitchen, the subtle flecks of gold and brass fixtures give it a modern edge. Brass and bronze elements reflect a little bit of light and create a warm ambience.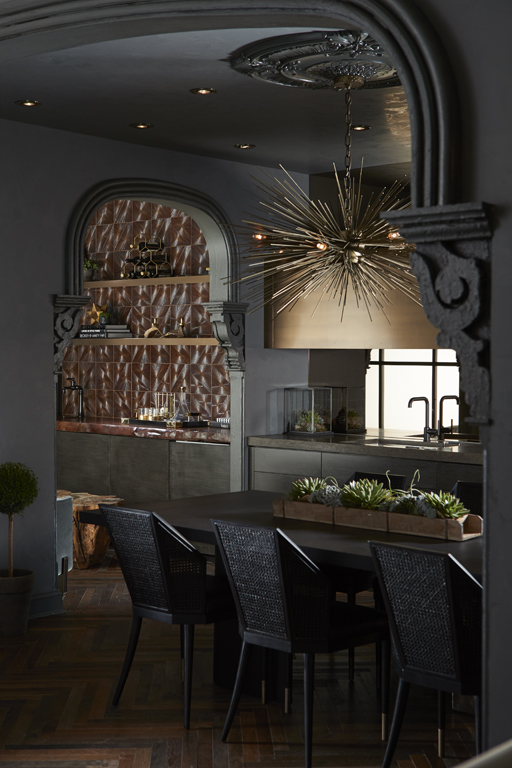 Get the Glow
With comfortable banquettes in the kitchen and easy chairs in the bathroom, we are "living" in every room today, so the more alluring the better. A cozy sultry palette is just the ticket, adding rich ambers and a range of metallic to the smoky grays that have been making their way into the kitchen and bath. In this kitchen vignette, the kitchen is designed more as a hangout. Antique brass upper cabinets have natural, inherent warmth, and are paired with a bronze mirror backsplash that reflects the striking Jean de Merry chandelier. The trick to this look is keeping the space from becoming too dark or heavy. Remember: a little glow goes a long way.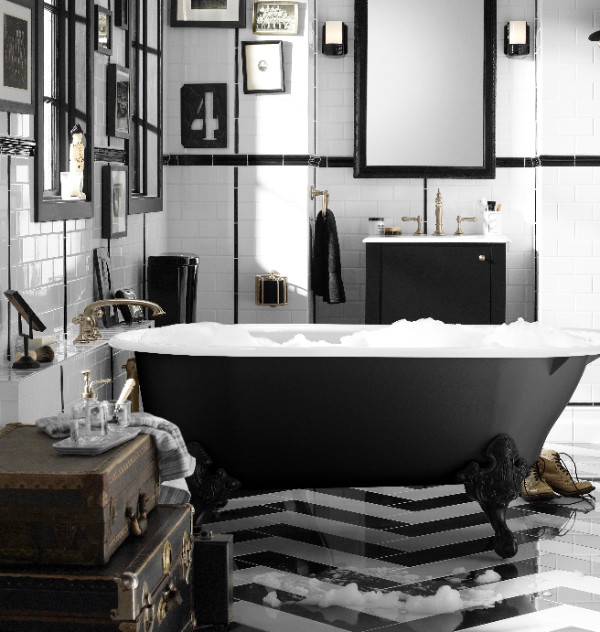 Classic Black Still Resonates
Once a staple in bathroom design, black is making its presence felt in the kitchen, especially with the recent debut of black stainless-steel appliances. But it's the emphatic pairing of black and white that is the real showstopper of late. Think high contrast: strong color-blocking, big heavy stripes and even more unexpected patterns. In this master bath, bold chevron floor tiles offset the glossy white tub with a matte black exterior. Highlights of bronze, brass, or copper work particularly well layered into the overall design. Here, bronze adds a touch of warmth to this dynamic space.