Good reads by local authors
THE BOSTON GIRL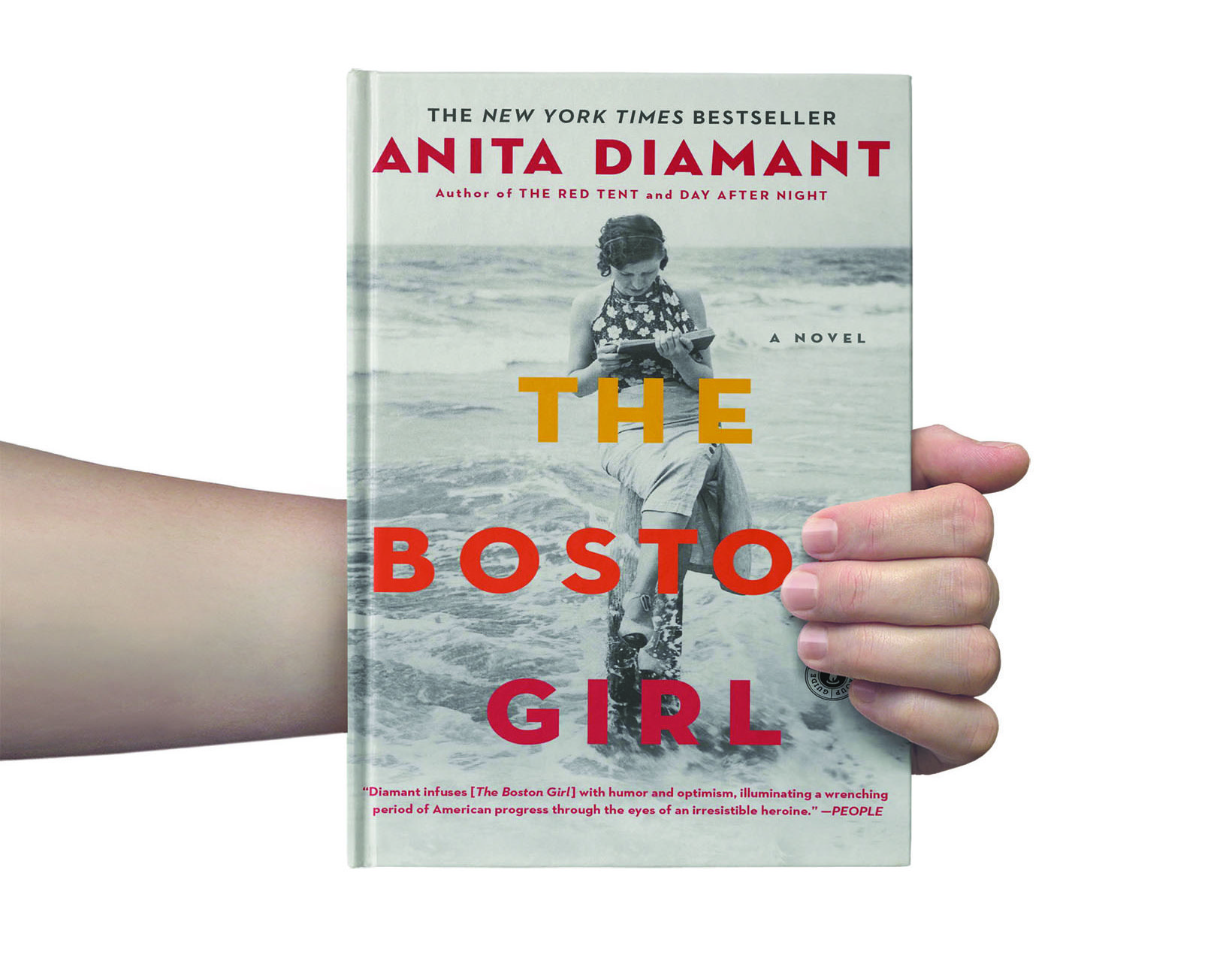 Anyone who has participated in a book club during the past two decades is familiar with author Anita Diamant and her strong female characters in books like The Red Tent and Day After Night. She continues that tradition with her new fictional work, The Boston Girl, which focuses on a Jewish immigrant family in Boston during the early 20th century. The protagonist, Addie Baum, wrestles with the difficulty of staying loyal to her very traditional family while still making her own way in a changing society.
---
HERE'S TO US
It's no secret that New York Times bestselling author Elin Hilderbrand loves Nantucket: it's not only her home but also typically her favorite setting for her engrossing works. Hilderbrand's 17th novel, Here's to Us, begins with the shocking death of a celebrity chef in a ramshackle Nantucket summer cottage. The chef's children and wives, past and present, are all affected and, for better or worse, are brought together in grief. It's an emotional tale involving love, loss and the forming of improbable bonds, with the island of Nantucket, true to Hilderbrand's style, doubling as a character in its own right.
---
WICKED PISSED

Longtime Chronicle reporter and author Ted Reinstein is a native New Englander who lives just west of Boston with his family. His new book, Wicked Pissed: New England's Most Famous Feuds, is all about contention, whether it be over politics, food, finance or even geographic boundaries. Examples include the long-running feud between Connecticut and North Carolina over who gets credit for the first flight (the Wright brothers or Bridgeport's Gustave Whitehead) as well as the equally long-running family feud between Pepe's Pizza and Sally's Pizza in New Haven. Overall, Reinstein's compiled gripes—some well known and others not so much—make for entertaining historical reading.
---
MEET ME IN MY CAPE COD KITCHEN
With her new cookbook, Meet Me in My Cape Cod Kitchen, chef, photographer and author Linda Maria Steele is inviting foodies to enjoy more than just a meal. Along with 60 recipes for appetizers, entrées, salads and summer drinks, she includes personal narratives as well as photographs of her favorite Cape Cod landscapes. Material from the book also reflects Steele's former baking service, West Falmouth Baking Company, hence the plethora of recipes for cakes, cookies, quick breads and other delectables. This cookbook is all about the "simpler pleasures" of Cape Cod and prizes the use of seasonal and regional ingredients.