An inside look at Kiel James Patrick's preppy fashions and uber-popular Instagram feed.
By Allie Herzog | Photos courtesy Kiel James Patrick
---
From the back of his Jeep to upscale boutiques across the world, Kiel James Patrick's stylish fashion designs have attracted an audience from the beginning. But believe it or not, he's not best known for his perfectly preppy clothing line and nautical accessories. For fans of the KJP brand, it's not just the clothes that make the man but rather the entire lifestyle, from classic cars and wooden boats to weathered beach houses and grand mansions.
In just a few short years, Patrick (who chose the brand-worthy surname; he keeps his real name private) and wife, Sarah Vickers, have created a true all-American brand with a cult following, and what's perhaps more amazing is that they've done it without spending a dollar on marketing or advertising.
With nearly half a million followers on Instagram and more than 85,000 on Facebook, Patrick and Vickers have grown the brand entirely through the power of social media, enticing followers with the lure of classic New England living. Their social media feeds feature candid photos of the couple doing quintessential New England things and looking effortlessly fabulous in the process. They can be seen living the good life all over their home state of Rhode Island, kayaking on a quaint lake in South Kingstown, visiting the majestic Ocean House in Watch Hill or strolling the Cliff Walk in Newport. They frequent Nantucket in the summer and are no strangers to a good polo match, beach bonfire or mimosa brunch.
"I think it's the mystery of it all that's intriguing to people," says Patrick of his New England lifestyle and its mass appeal. "It's effortless elegance, dating back to the Kennedys, and it never goes out of style."
President and COO Jeremy Savage describes the KJP brand as "farm to table but for clothes." He notes that the craftsman legacy of New England and rich history of nautical and marine trade, tanneries and farming are all part of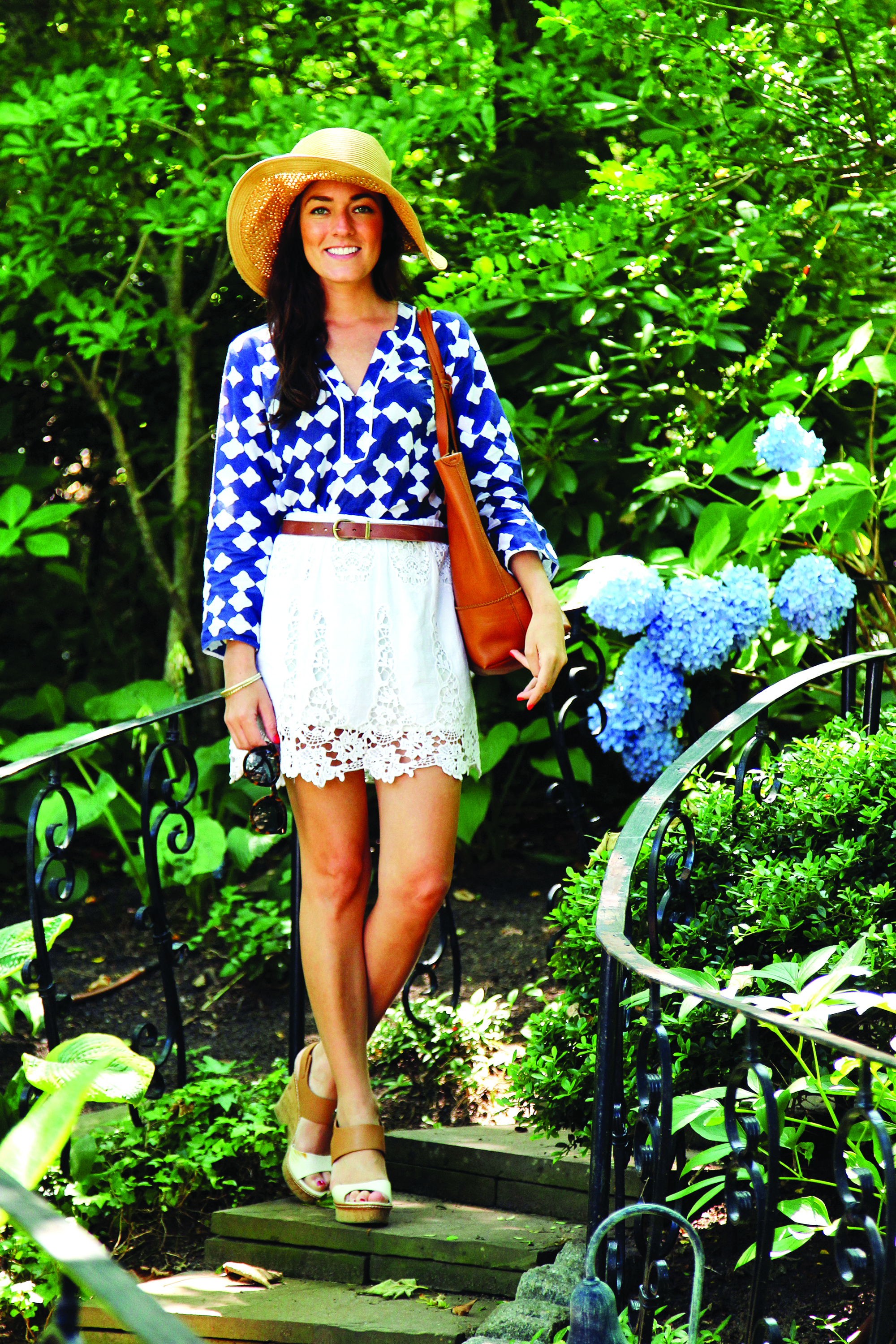 the brand's story. KJP's rope bracelets, for instance, hearken back to a time when sailors made bracelets from scraps to use as sweat rags. Finer versions were given to their children or lovers when they returned from sea.
Any kid who grew up on the water in New England can remember wearing rope bracelets all season long and having mom chop them off at summer's end. Of course, KJP's bracelets can easily be taken on and off but still invoke all of the nostalgia and folklore of a 200-year-old tradition.
Patrick grew up in Warwick, R.I., and attended Bishop Hendricken High School, a prestigious all-male Catholic school that, at the time, had what he calls a "lax dress code." That all changed when he began selling striped blazers and polka dot ties out of his Jeep in the parking lot. Eventually, the school cracked down on the dress code thanks to Patrick's sudden infusion of style, and he transitioned to making belts and bracelets, which kids could still wear underneath their uniforms. Around this time he met Vickers, who saw a market for the bracelets. Together they decided to try and make a few bucks selling their handmade creations at Gaspee Days in Warwick, which was a huge success.
"We sold several hundred in one weekend and that's really where it all started. We realized we could make money from this—and it was fun," Patrick says.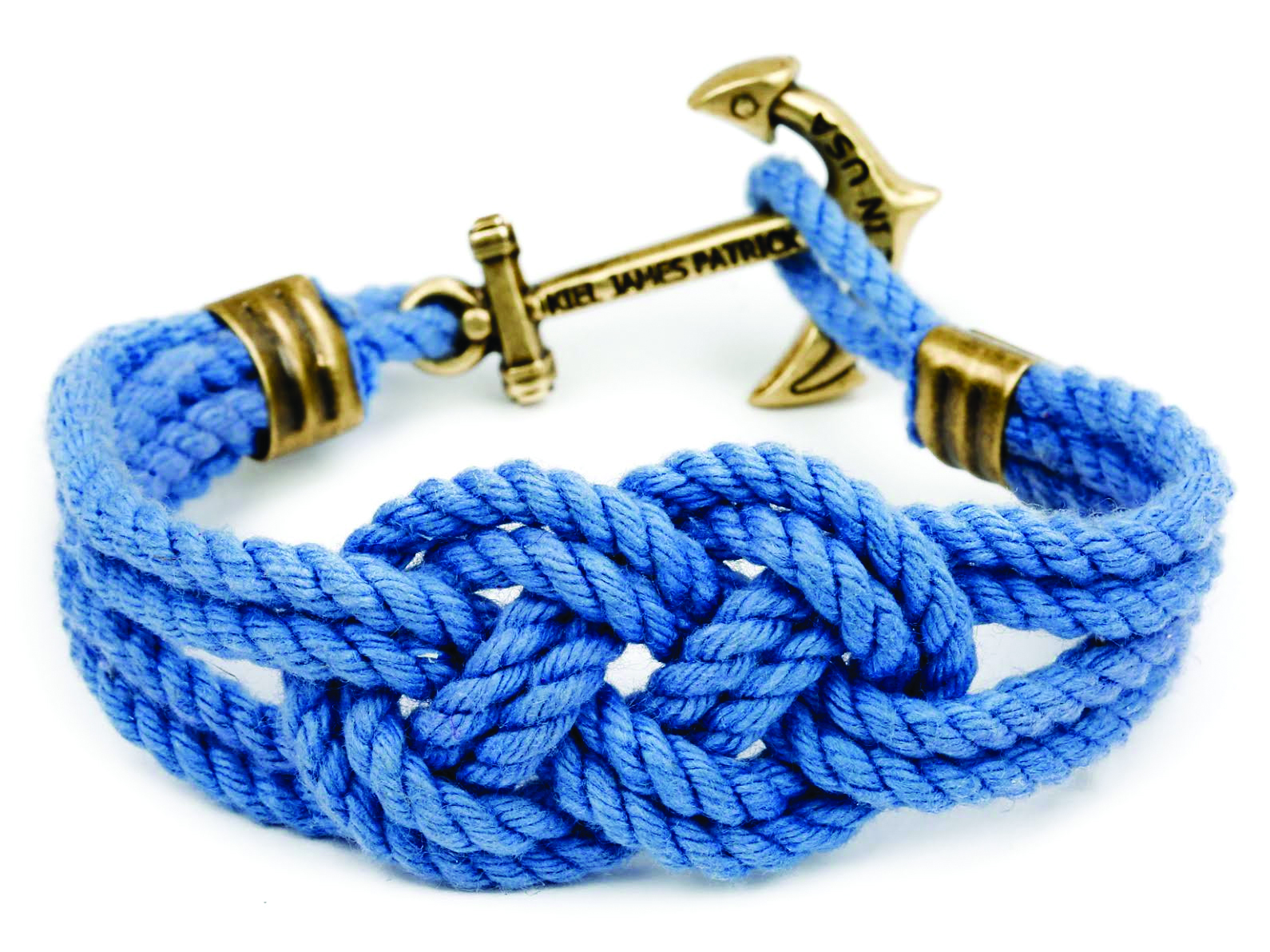 The resulting company, Kiel James Patrick, currently operates out of a converted two-story building in Pawtucket. The space, a former 1920s dance hall and roller rink, provided a blank canvas for the company's vision of a collaborative workspace. The bottom floor houses a colorful factory, where all of the bracelets are made, and the second floor contains the offices, which are appropriately and conscientiously adorned with camp-like décor, wooden boats, Boy Scout memorabilia, Kennedy pictures and a moose head.
KJP prides itself on being Rhode Island born and bred and manufactures a large portion of its products in state. It aims to be 100 percent Rhode Island-made in the near future but, for now, certain items, such as shoes, are manufactured close to home in other parts of New England.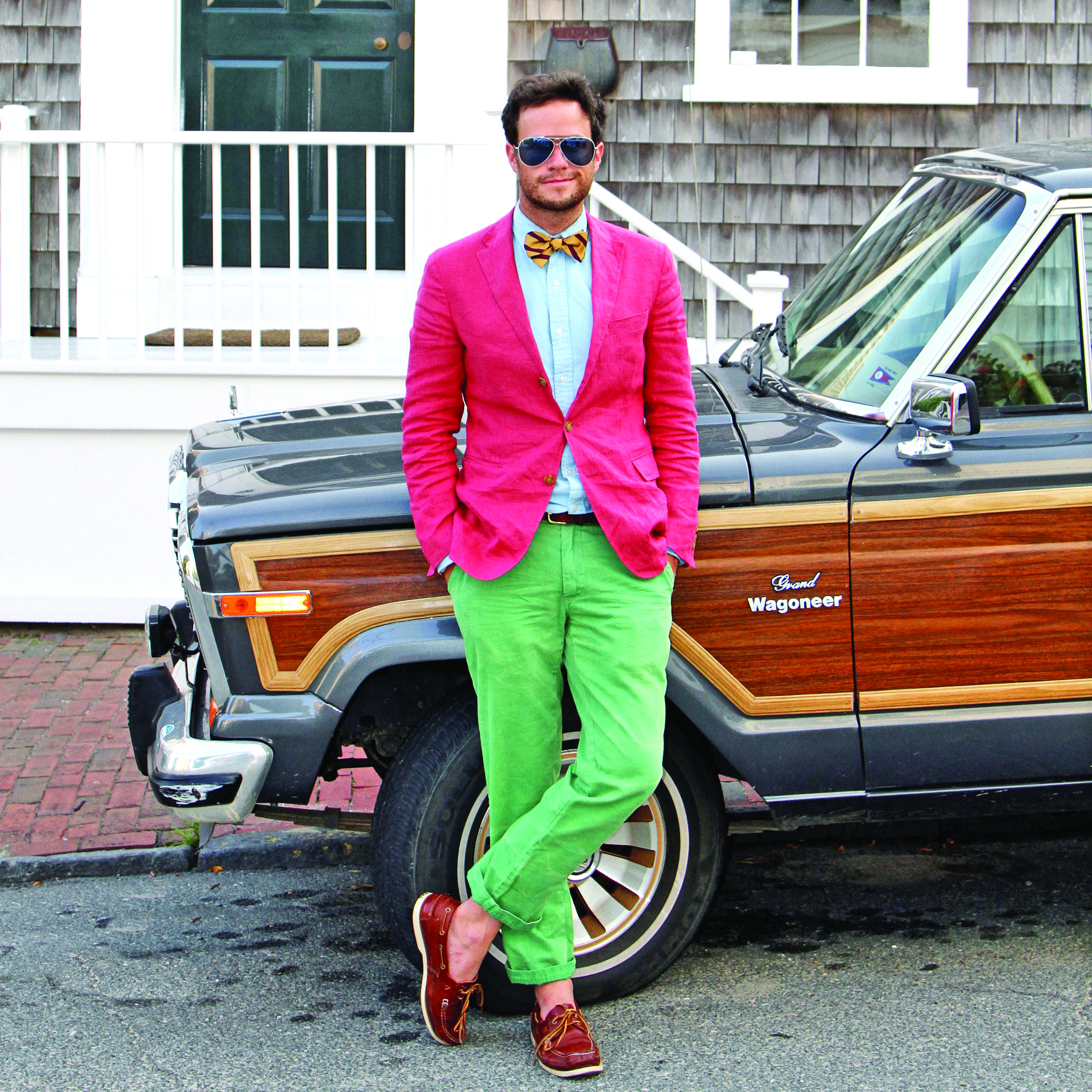 Jeremy Savage came to the company after meeting Patrick and Vickers by chance through a shared passion for classic cars. They soon discovered they shared a much larger passion—one for their home state. Together the three are focusing their efforts on changing the rhetoric when it comes to Little Rhody and attracting young talent to the state's workforce, and have launched a new program that aims to do just that.
After the enormous success of KJP's summer internship program during the past few years, they decided to take things a step further in 2016 by launching a yearlong creative residency program called American Adventurists (americanadventurists.com). The program offers young creatives the opportunity to come live and work in Rhode Island and immerse themselves in the KJP brand. It's a paid position that covers travel and housing costs and is designed to be accessible to anyone with a dream and a suitcase.
"We don't just want a bunch of rich kids," Patrick says. "There's this idea that New England preppy style equals wealth, but it's more about quality and originality for us."
In addition to the residency, KJP is continuing its summer internship program, nicknamed Camp Foxhawk, and is expecting a record number of applicants this year.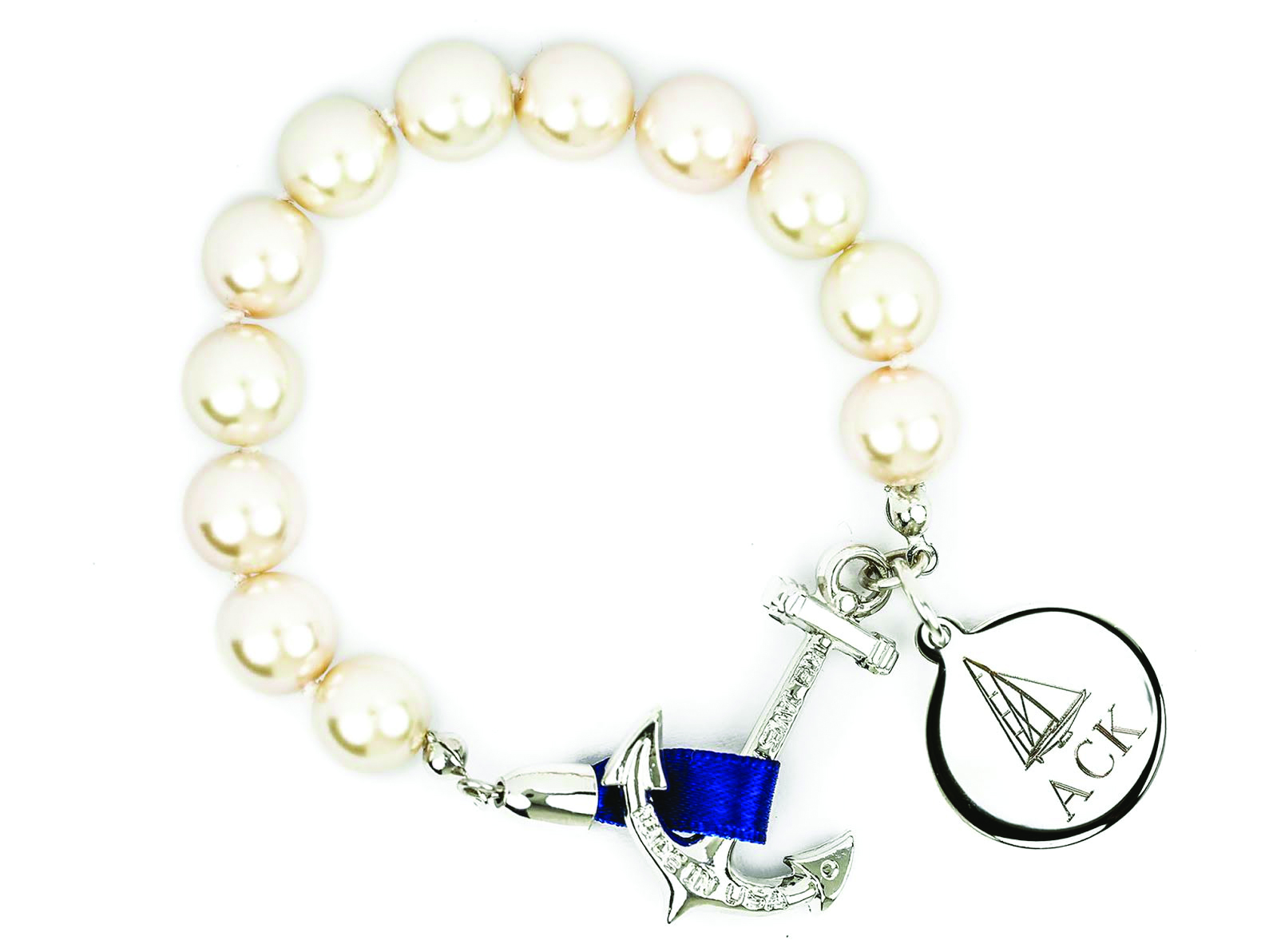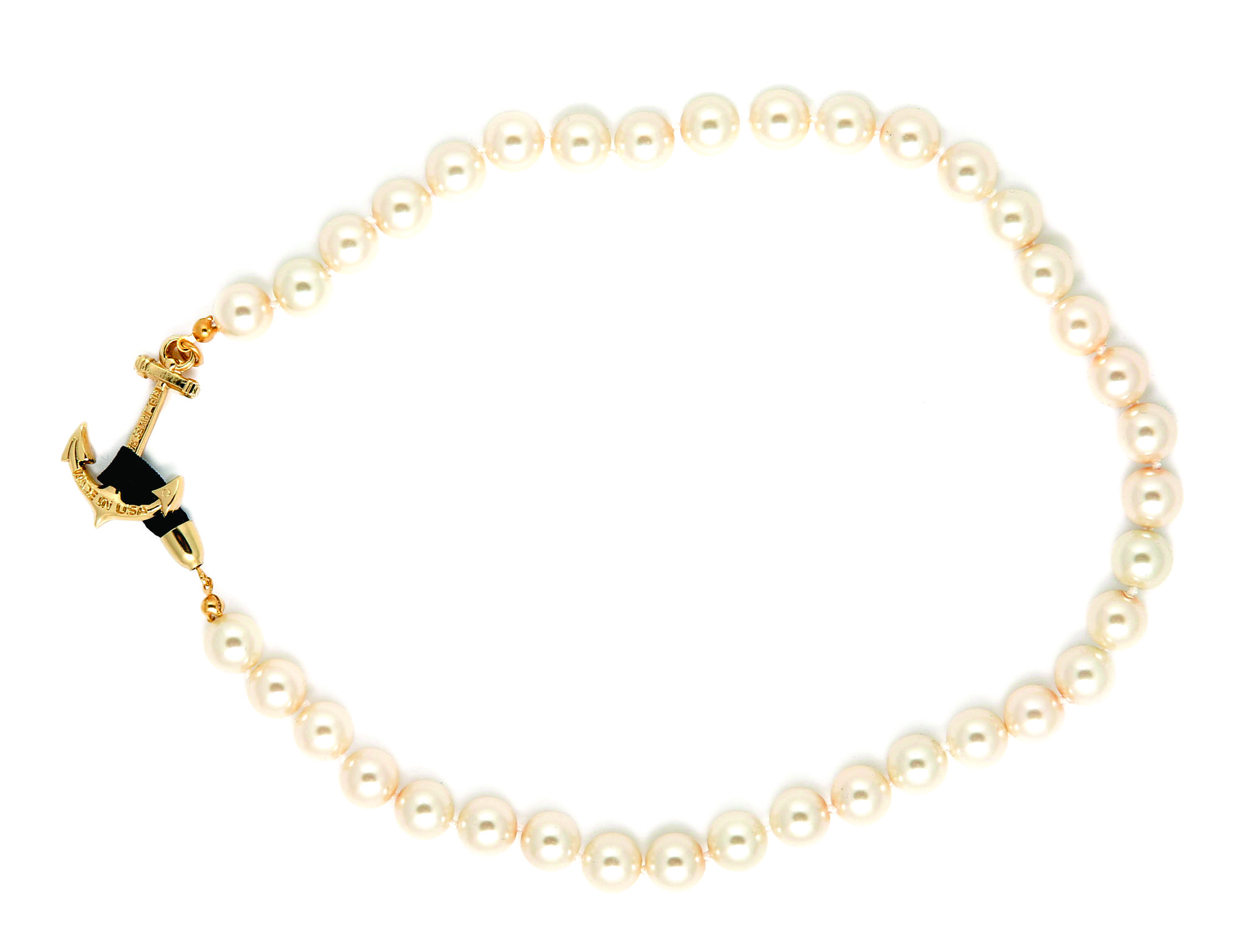 Besides his social media secret sauce, Patrick has found collaboration, rather than competition, to be the cornerstone of his success. He advises businesses to "let the walls down; work together instead of against each other." One of his biggest would-be competitors, Brooks Brothers, now sells the KJP line in all of its stores and is one of their most successful collaborations.
Expansion is certainly on the agenda this year as KJP ramps up for summer and growing both its team and product offerings. Travel bags, more shoes, sweaters, socks and dresses are all on the docket for the future, as are finishing the remodel of their headquarters and partnering with more local businesses. "We want to expand but keep it local, and always made in the USA," says Patrick.