It wasn't long ago that having a formal dining room in a home became so not the "done thing." As great rooms and open floor plan living became the norm, homeowners began viewing a dining room – rarely used and just too, well, formal – as a waste of precious space. But, as is so often the case, trends change and the dining room has recently come roaring back into fashion.
According to a story in the Washington Post, a survey done early in 2017 by Home Buyer Reference found that 73% of homeowners now consider a separate dining room as "essential or desirable."
If it's a concern that "separate" automatically means "overly formal" that is keeping you from creating a dining room, here are some suggestions for a more family-friendly space: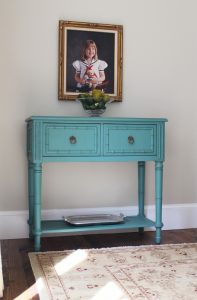 Get the Lighting Right: Hang a chandelier too high and your dining room will forever feel cold. The bottom of the chandelier should be just high enough that it doesn't break up the view across the table; about 32" above the table is perfect. A dimmer switch is an absolute must. Consider adding secondary lighting to bathe the entire room in a warm light. Wall sconces are a great option, as is a table lamp or two on the buffet or floor lamps in a couple of corners.
Don't go too Matchy-Matchy: If you'd like to use a dining set that's a family heirloom, opt for upholstered chairs on either end to break up the overall look, as Violandi + Warner Interiors did with the dining room pictured above. If your formal china is in fact too formal, mix in simple pieces in a complementary color, and rather than layering on the starched linens, try a runner and placemats for a more laidback vibe.
Soften the Space with Textiles: Bringing in an area rug that's nearly as large as the room will ensure that your dining room doesn't feel cold and conversations can be enjoyed without an unwelcome echo bouncing around the room. Floor-length drapes also add warmth, and will absorb additional noise, while giving the room added texture.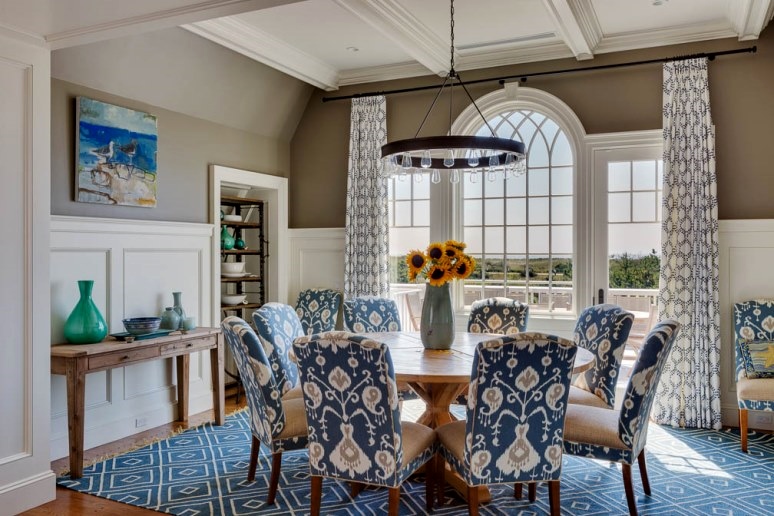 Photo above of Patrick Ahearn Architect designed home courtesy of the architect.