During the mid- to late-1800s, Manchester-by-the-Sea became one of the more attractive destinations for wealthy Bostonians looking to escape the heat and city crowds and build themselves luxurious summer homes. Coyly called "summer cottages," these Gilded Age houses were in fact elaborately designed and constructed mansions, giving the town a long history of varied architectural styles.
"The Boston rich made the North Shore their playground and many of these homes still stand on our earliest developed streets," remarks Coldwell Banker's Betsy Bullock, a local real estate agent for over 11 years.
Bullock is the listing agent for one of these historical homes, a c. 1888 stunner situated on the inner harbor with extraordinary water views. The property at 73-75 Harbor Street encompasses two structures: the main house and an adjacent carriage house, which has unique potential for many different uses. The owner completed a major renovation of the main house in 2006, investing in all new electrical systems, masonry, and landscaping while increasing the square footage and creating a spacious lower level perfect for recreation and entertaining.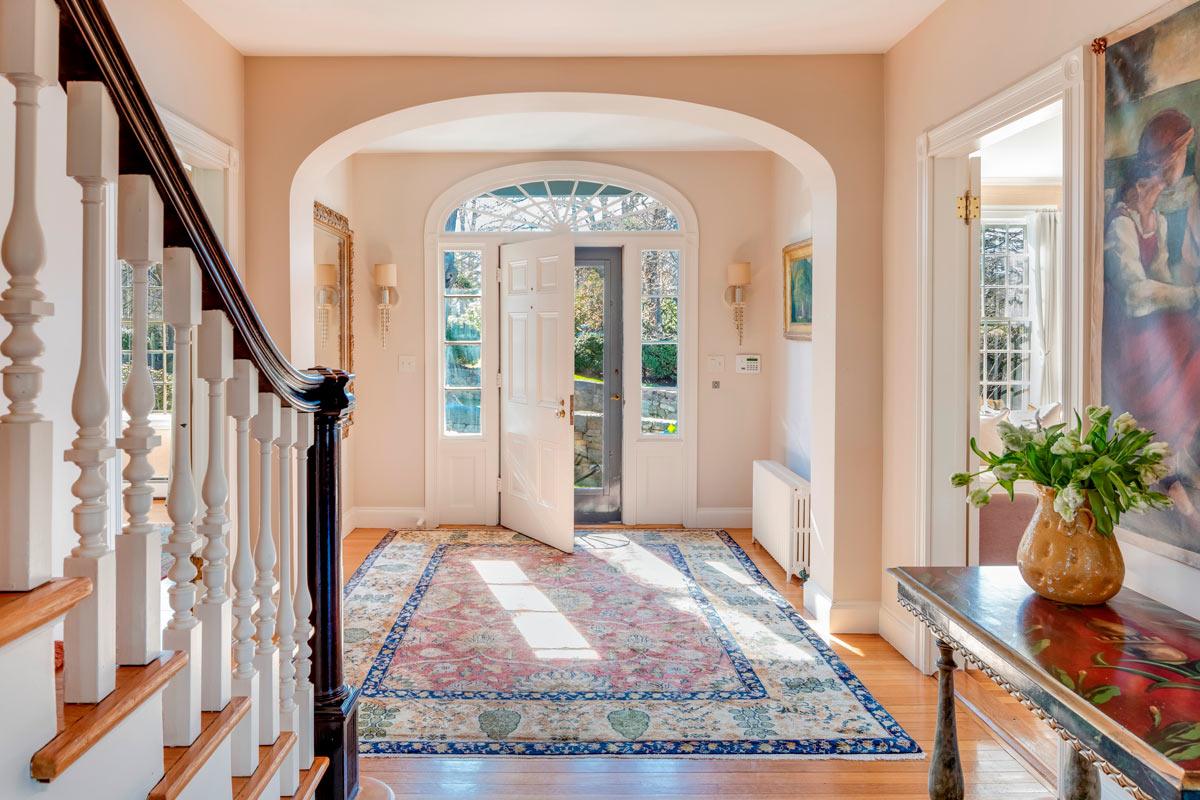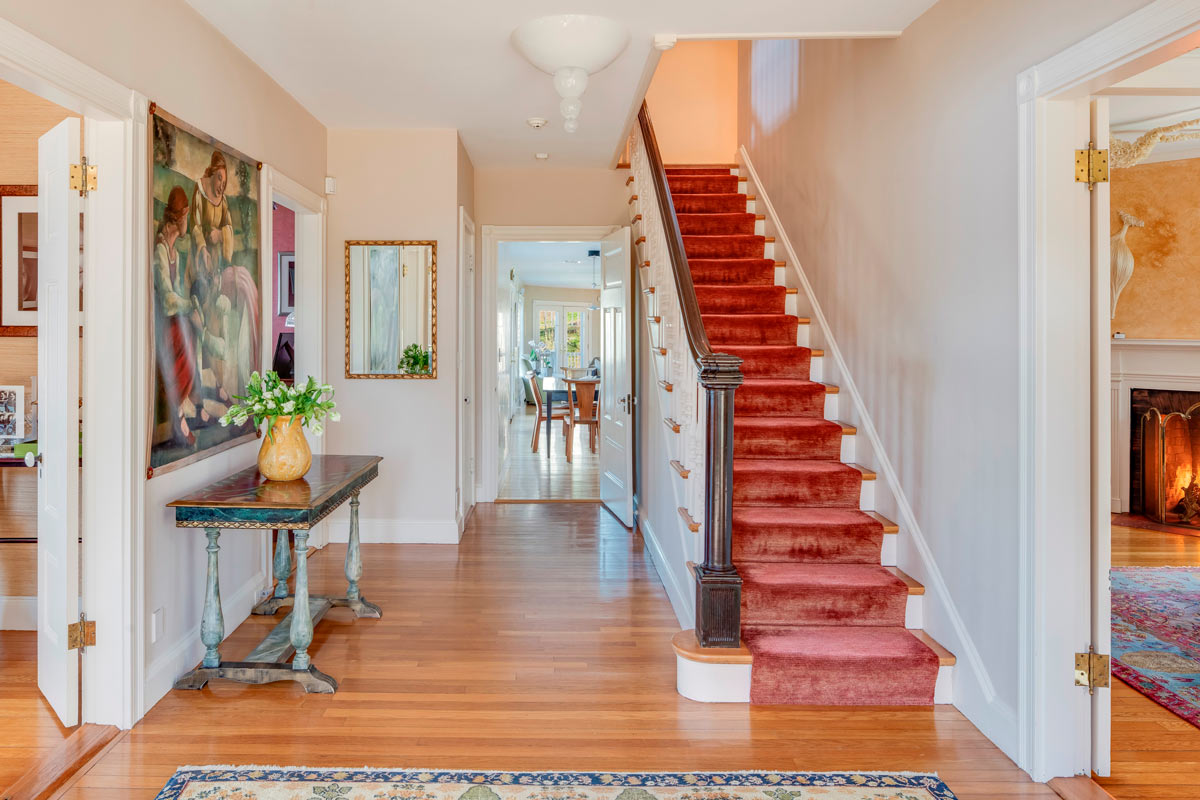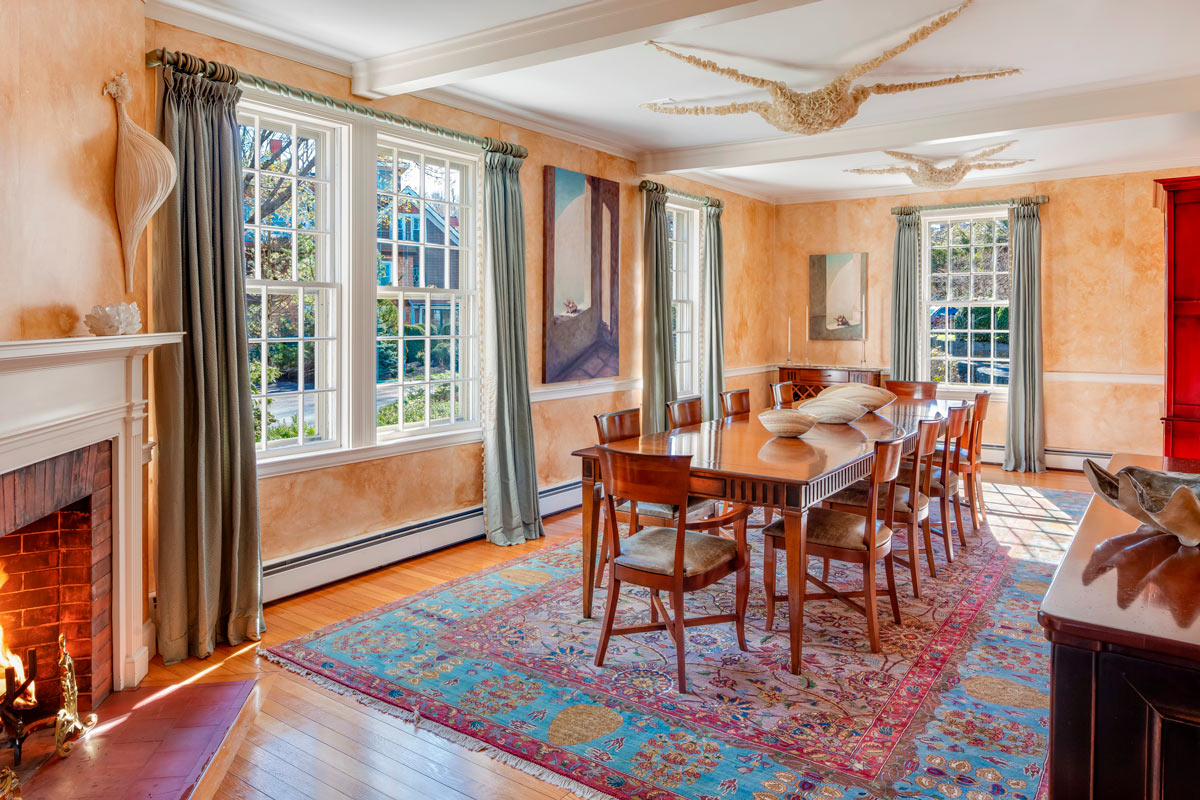 "The original center of the home is still a quaint and cozy space for family living," says Bullock, "while the rest is ready for a party!" According to the agent, the renovators truly mirrored the workmanship and classic details of the original house in every aspect of their work, from the mahogany flooring to the marble countertops to the copper downspouts.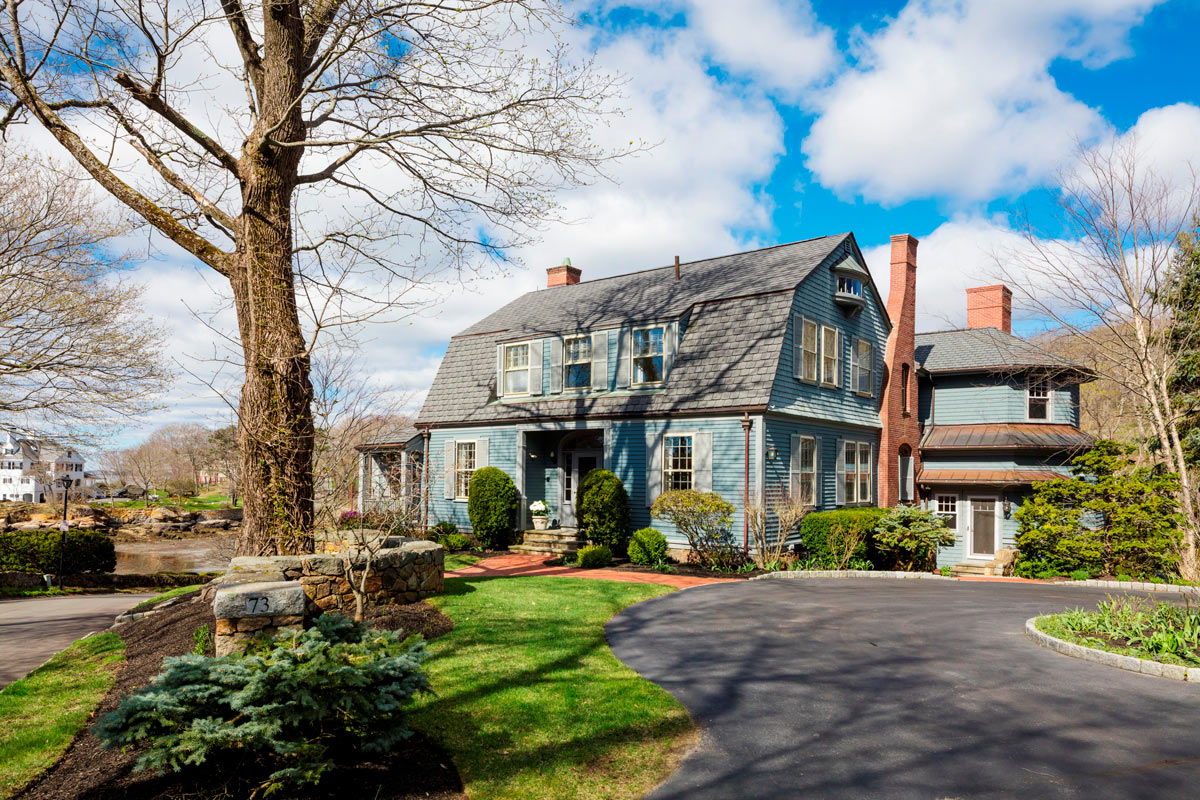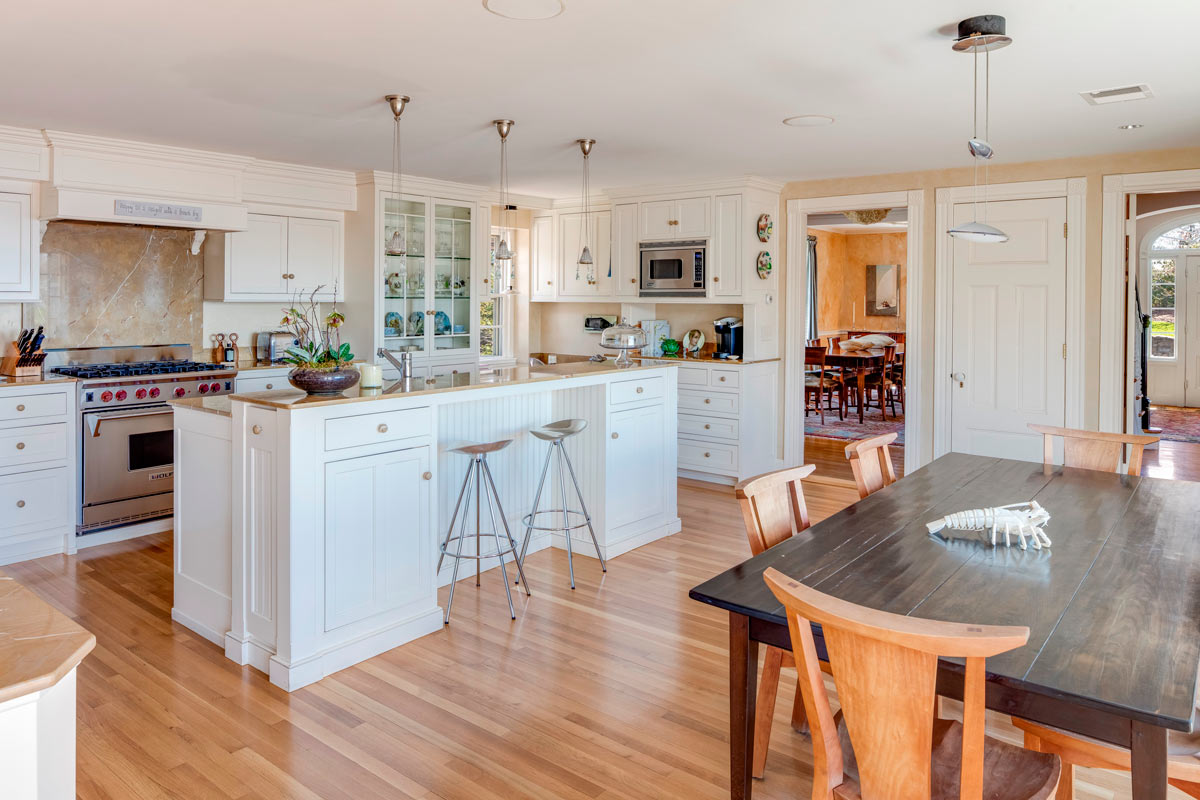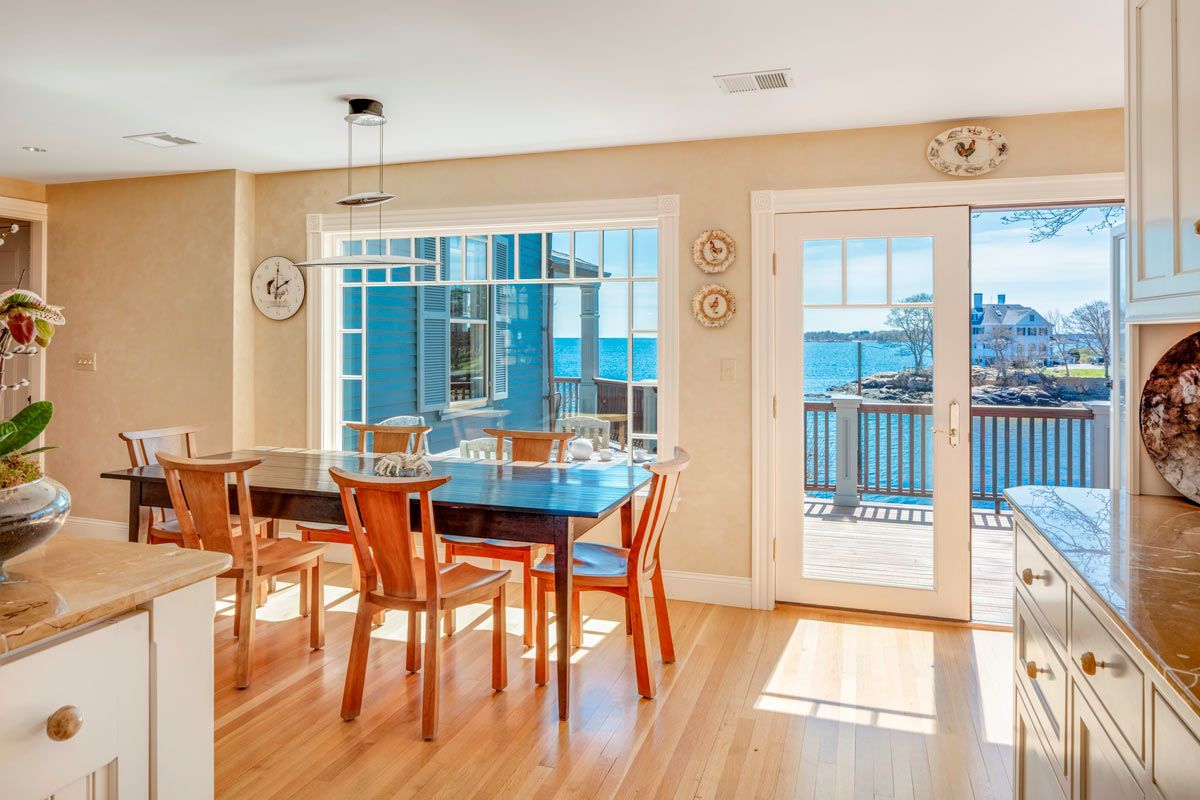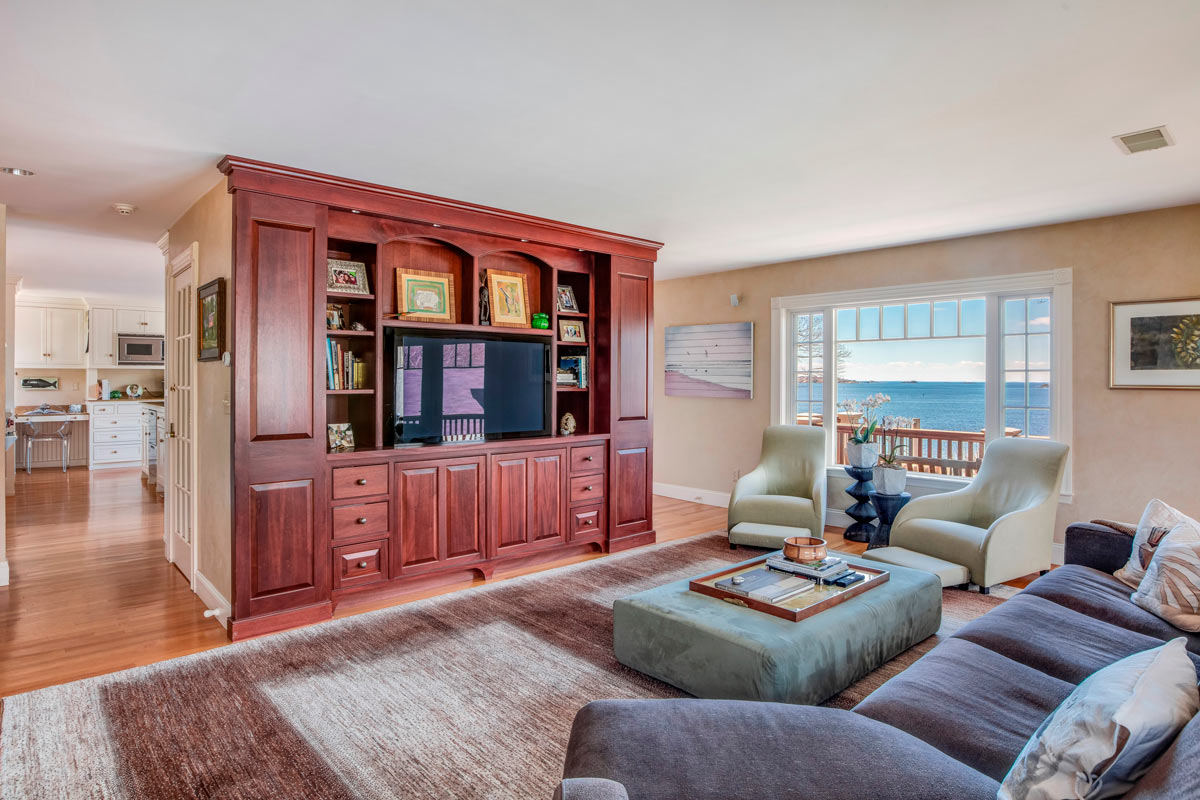 "The home blends a traditional look with a contemporary, open feel," she says. "And you can enjoy the natural beauty of the setting any time of year." With spectacular views of the harbor throughout, a working outdoor fireplace (one of 11 total in the house), and indoor and outdoor staircases, there are myriad ways to experience the location's charm.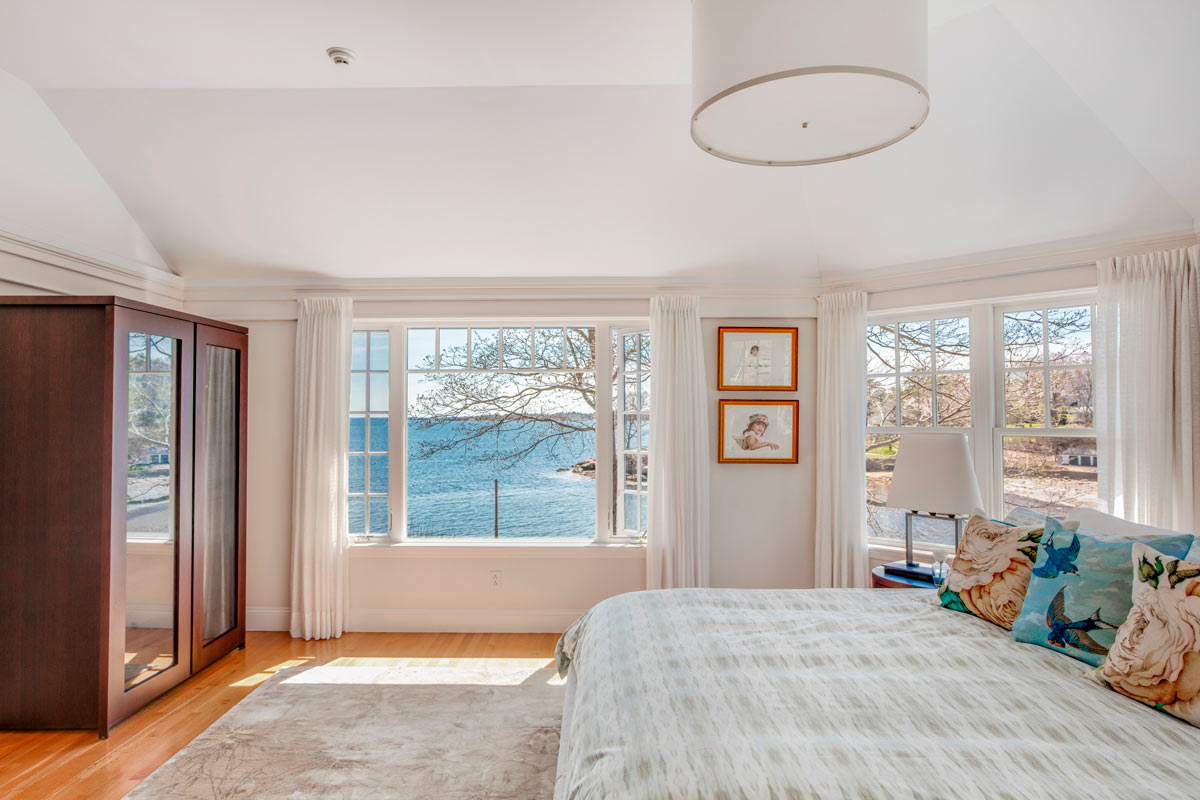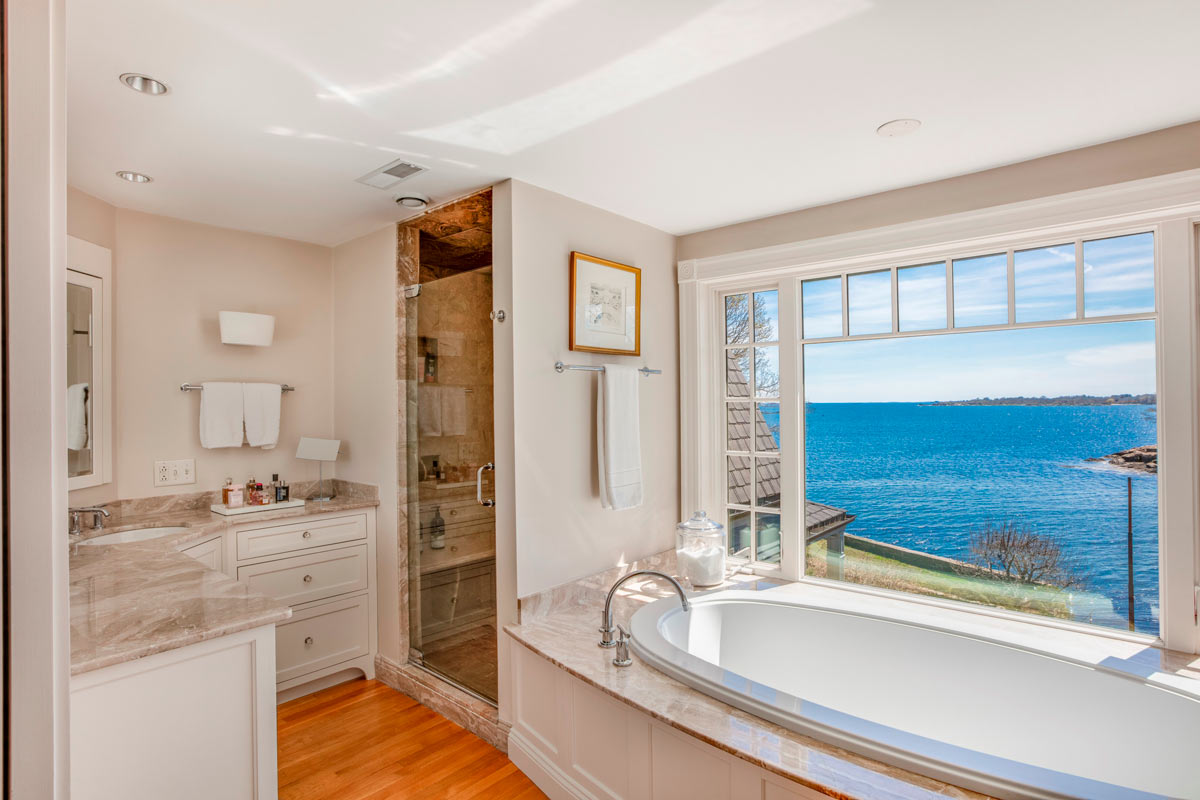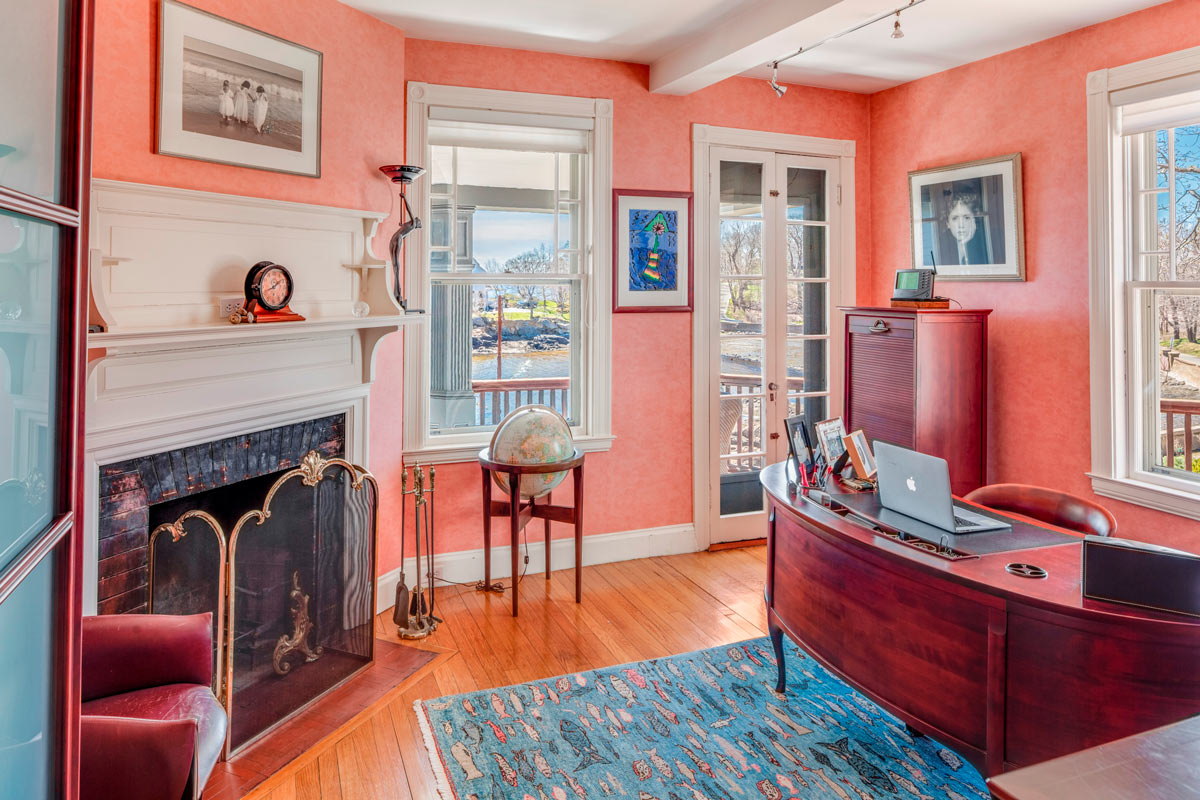 "We are a small town and there is so much privacy in this little cove, yet you can see so much: migrating birds, sailboats, fishing vessels, even tankers in the distance, coming and going," says Bullock.
On a spectacular coast, just a short drive or train ride into Boston, with refined historic homes sprinkled throughout town, Manchester-by-the-Sea remains the place to be. Visit the Coldwell Banker website for more information on 73-75 Harbor Street.
Text by Lisa Cavanaugh | Sponsored Content