A spa visit feels good but the results are even better.   
By Lenore Cullen Barnes
---
If the prospect of a snow day sends a child's spirits soaring, the promise of a spa day may be the adult equivalent. More than ever, amid the cacophony of our all-media-all-the-time culture, the allure of a sanctuary devoted to rejuvenation, wellness and calm is paramount.
Throughout southern New England, we are fortunate to have access to spas that marry cutting-edge technology with natural, organic products and that pair skilled technicians with soothing settings. In short, they offer beauty bliss. And in case you wrestle with a tinge of guilt over treating yourself, let it go. Spas do a lot more than pamper; they help make you well, and that's a goal we can all pursue in good conscience.
Debra Catania, co-owner with her brother, William Catania, of the Beach Plum Spas, located in Hyannis, Sandwich and Plymouth, affirms the concrete benefits of spas. "Our services are very results oriented," says Catania. "It's not just about feeling good; there are reasons behind the treatments we administer.
"A massage can reduce pain and breaks up the toxins in your system. Then, soaking in a bath with Himalayan salts afterward releases those toxins," continues Catania. "Our ultrasonic machine drives nutrients into the skin beneath the surface, promoting healthier emerging skin. All of these services have direct benefits. We try to educate our clients as well as provide services, and we want people to leave here with real results."
The Hyannis location, in the Cape Codder Resort, includes medical spa services, with a medical director, medical aesthetician and nurses on staff to administer injectables, medical peels, laser treatments and more.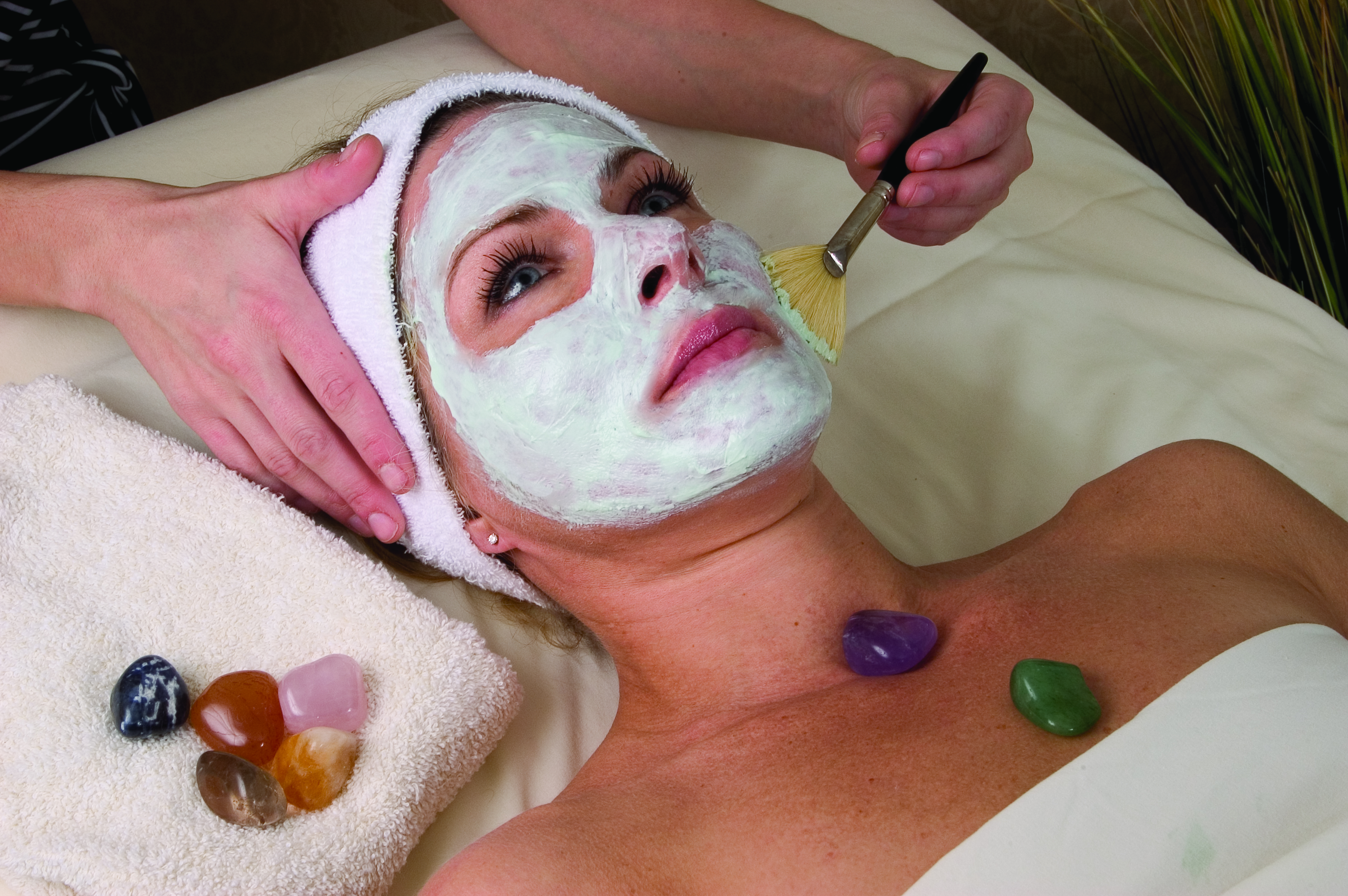 ---
To the uninitiated, visiting a spa for the first time can spark a little anxiety. This is why Stillwater Spa at the Hyatt Regency Newport prides itself on its unintimidating tone, says spa director Charlotte Michael.
"Our spa has beautiful panoramic water views but is also warm and comfortable," says Michael. "Even first-timers are at ease. From making a reservation to check out, we try to make your visit a marvelous experience."
One Stillwater "must try" service is the Vichy Shower in the Wet Room, marked by its floor-to-ceiling views of Narragansett Bay. From a bar suspended over the treatment table, cascading water from six jets targets lymphatic points, increasing detoxification.
"All of our treatments incorporate one of the five natural elements," Michael adds. "Swedish massage is still the most commonly requested, but we are noted for our Raindrop Aromatherapy technique, which helps with absorption of essential oils. For our facials and body treatments, we use Babor, a German skincare line that is absolutely exquisite and very luxurious."
---
Another award winner, Bliss Spa at the W Hotel in Boston received top honors from both Boston Magazine and Improper Bostonian in 2015. Spa manager Morgan Wedge describes Bliss as "very bright and fun, with a flirty vibe. We play lyrical R&B music. We focus on building relationships so that the client is comfortable and connected with the technicians to achieve the best results."
Among Bliss' signature services is the Triple Oxygen Facial and a new "multifaceted facial that is highly customizable, according to the client's needs," says Wedge. Besides its topnotch service, Bliss is also famous for, surprisingly, tasty brownies served in the lounge area along with lemon water, cheese, crackers and olives.
---
The themes of ocean views and luxury continue at OH! Spa at the Ocean House in Watch Hill, R.I. One of only 47 spas in the world to earn a five-star rating, OH! treats its clients to personalized attention in a classic coastal environment.
"The ambience here reflects tranquility with an understated elegance," says spa manager Kimberly Gagliardo. "Guests can cozy up in cashmere blankets on plush furnishings in our Relaxation Room while taking in serene views of the Atlantic. Our luxurious surroundings provide the perfect setting and atmosphere in which to enjoy peace and privacy.
"It's very important to us to know what type of experience a guest is looking for so that we can cater our service to meet expectations," Gagliardo continues. "Guests may be joining us for a massage because they are sore or in pain, to celebrate a special occasion or perhaps they are seeking solitude following a difficult experience in life. We are able to personalize our service to create a memory that is individual to that person. This type of connection with guests is what brings them back time and time again."
In 2015, OH! Spa was voted the number-one hotel spa in the continental U.S., ranking highest overall in the world by Travel & Leisure, a position voted on by Ocean House guests and the magazine's readers. "It is very meaningful to know that our mission has been appreciated and so well received," says Gagliardo of the honor.
---
At Mirbeau at The Pinehills, in Plymouth, the flavor is decidedly French. "Our spa is a truly unique, French-inspired paradise that beckons guests to incorporate some 'me time' into their regular routines," says spa director Diane Scott. "Guests can make an entire day of it and utilize all of our amenities, including our unique Resting Area, which is located in the heart of the spa and features a stone fireplace and heated foot massage pool."
Other destinations to explore are Mirbeau's state-of-the-art fitness center; eucalyptus-infused steam rooms in the finely appointed locker rooms; and the Aqua Terrace, a year-round outdoor oasis complete with relaxing whirlpool, waterfall, fire pit and bar.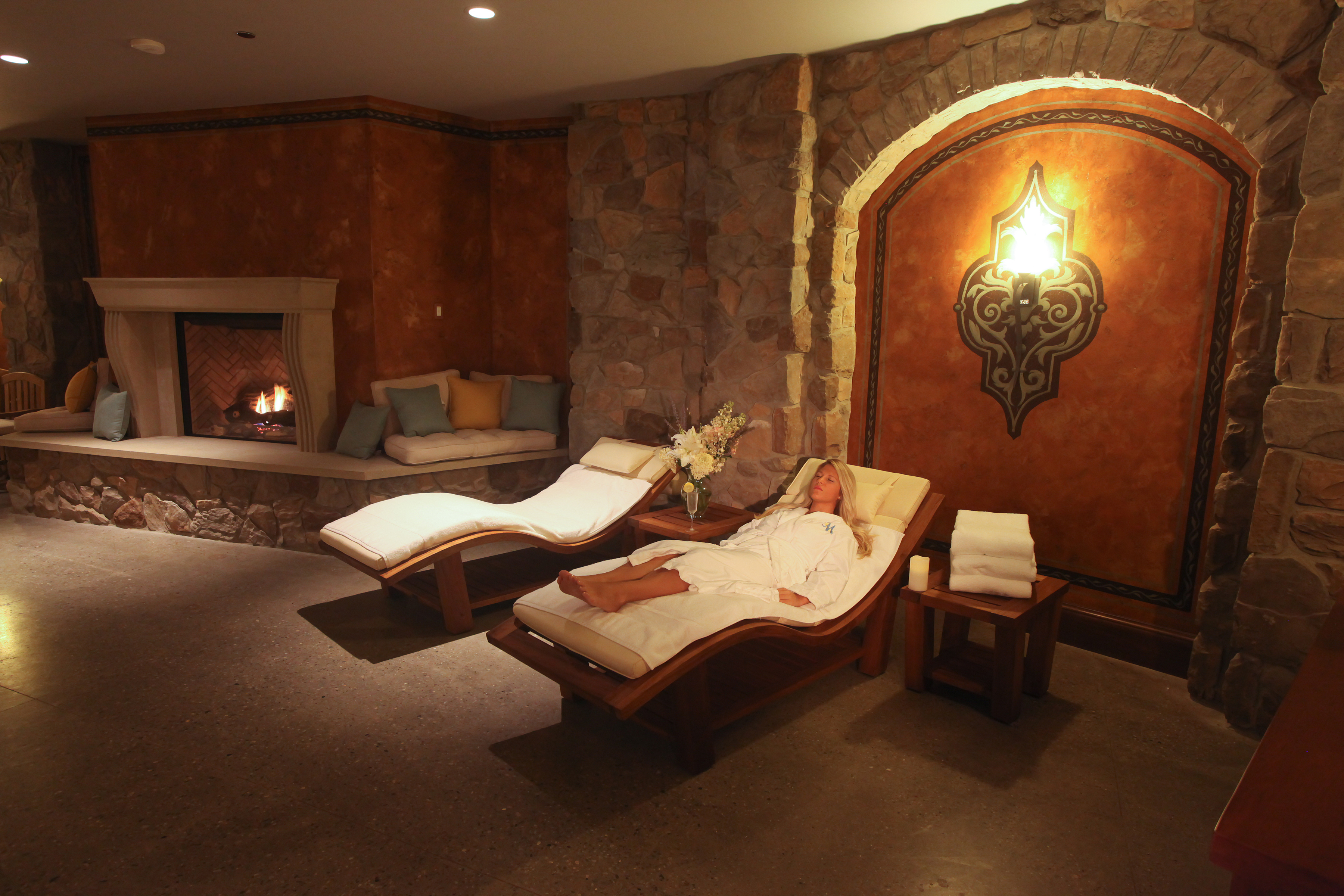 A new addition, introduced this spring, is Vinothérapie by Caudalie treatments. "They include luxury facial and body treatments taken from the vineyards of Bordeaux, France, to nourish and relax the body and mind," says Scott. "We are one of the only resort spas in this area to offer them."
After enjoying the aesthetically appealing facilities and even a treatment room with fireplace, guests can sample some French fare or a glass of wine at the upstairs bistro.
---
Citron in Providence is a boutique-style spa with a "very Zen and refreshing" atmosphere, according to owner Christina Allen. The creative name is apropos to the experience, which is designed to invigorate and uplift the spirit.
"The décor of natural wood combined with pure white reflects our philosophy of rustic nature meets modern science," describes Allen. "Our spa is warm and welcoming, not big and overwhelming. We're very close with our guests; we value personalized relationships."
The main product line, Aveda, features all-natural ingredients and only plant-based products. "We use an Elemental Nature Chart to assess factors like a guest's stress level, energy level and sleep," says the spa owner. "We identify which elements are out of balance and design treatments to restore that balance."
In addition to massage, facials, waxing and nail treatments, med spa services are administered by a nurse and include the latest technology in Botox, collagen replacements, peels and enzyme treatments—including the Perfecting Plant Peel, an all-natural alternative to a 35-percent glycolic peel. "We believe if it's going to help with your self-confidence, then that improves your overall well-being," asserts Allen.