Marianne Leone has an opinion. And she's not afraid to share it.
Scroll through the Boston-born actor/writer/advocate's website, and Facebook and Wikipedia pages, and it becomes clear that Marianne isn't one to dip her toe in the water. When it comes to expressing herself regarding the things she cares about, she's a diver, not a wader.
The current administration? Not a fan.
Continuing her decades of advocacy for disabled children? All in.
The joy she finds in her marriage of 35-plus years to actor Chris Cooper? Boundless.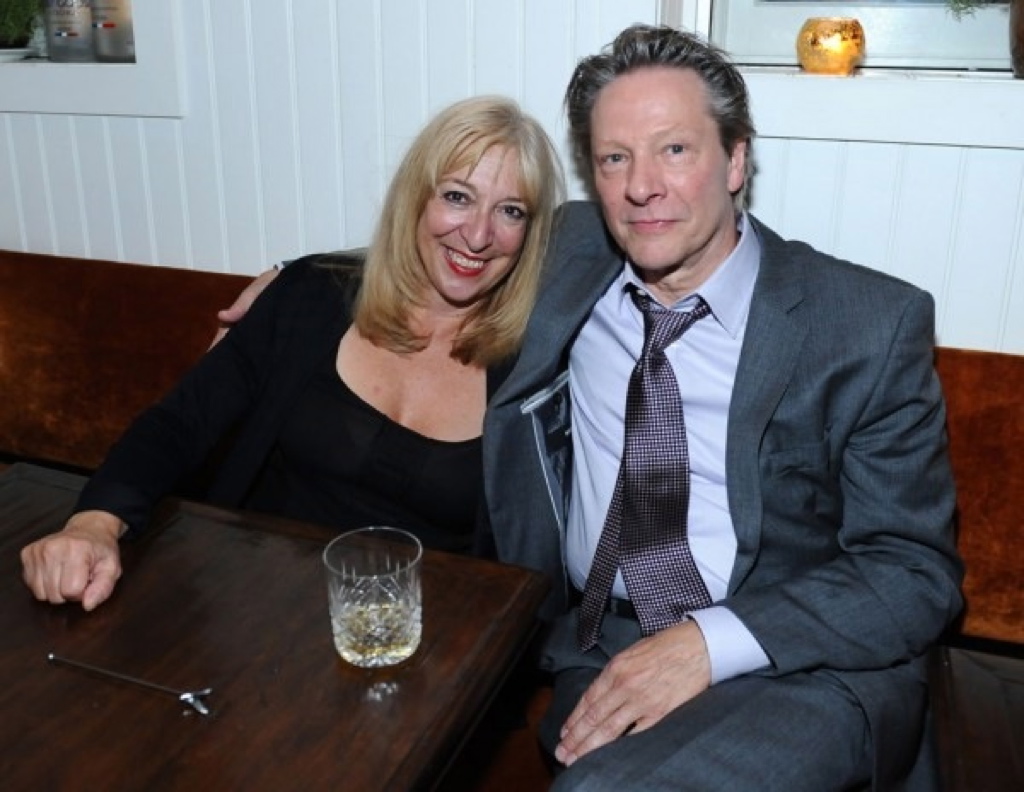 Willingness to reveal herself in prose in an effort to sort through personal pain and inspire others? Limitless.
As an actor, Marianne is best known for playing the mother of Christopher Moltisanti (played by Michael Imperioli), in four seasons of The Sopranos. Like many of the cast of the hit HBO show that ran for six seasons, Marianne's Italian roots are authentic. Her father was born in Italy. Her mother, who was born in the United States, grew up Italy, and returned to the U.S. at 16 or 18 to escape an arranged marriage and fascism. Earlier roles included appearances in The Thin Blue Line, Mortal Thoughts, and Nancy Savoca's Sundance award-winning True Love, to name just a few.
Prior to the publication of her first memoir, Knowing Jesse: A Mother's Story of Grief, Grace, and Everyday Bliss (Simon & Schuster; 2010), Marianne had already established herself as a writer with a frank, heartfelt voice. She contributed regular essays to the Boston Globe in which she explored family relationships and the reality of growing older.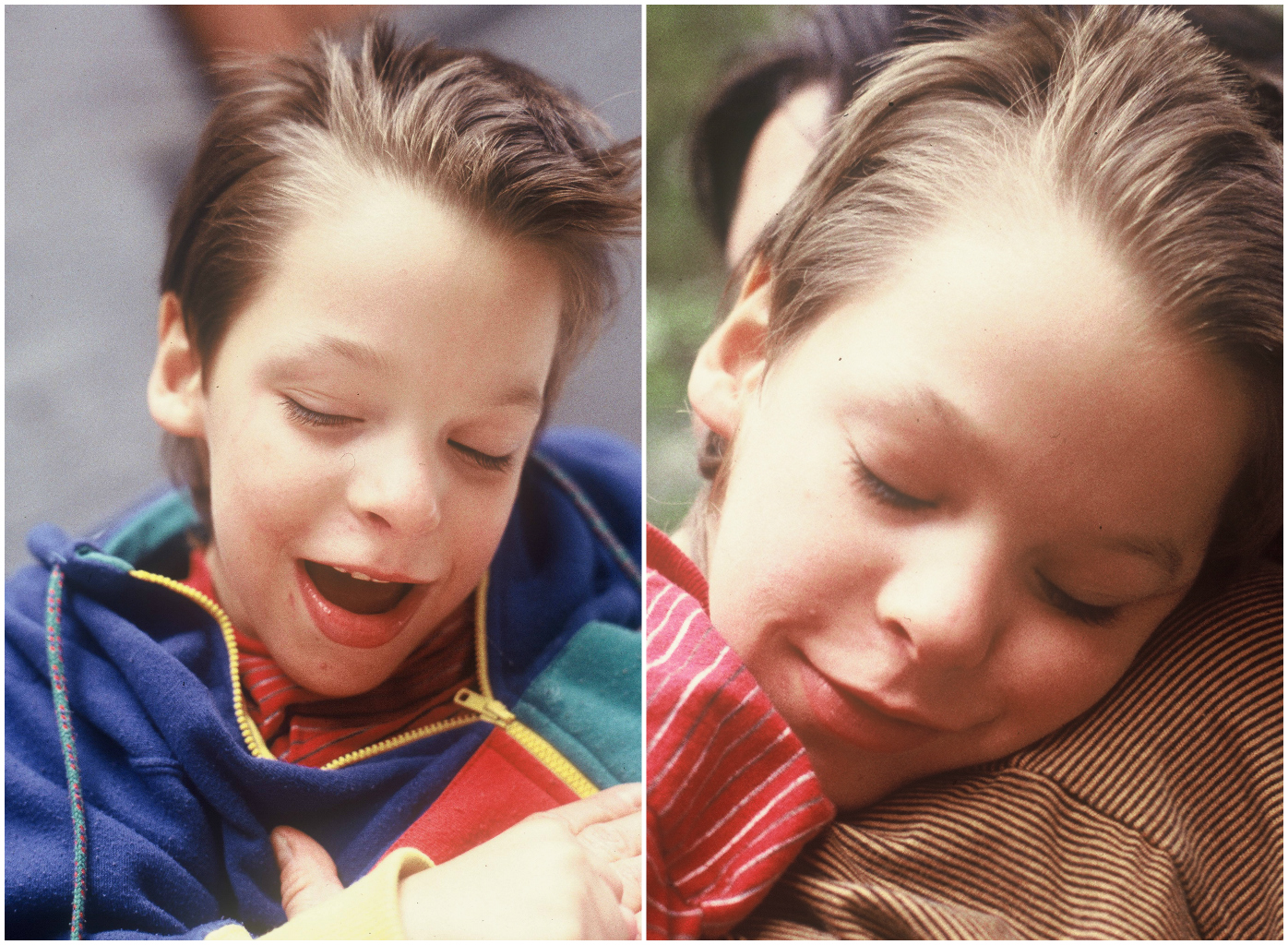 It wasn't until after the death of her son, who passed away in 2005 at the age of 17, that Marianne turned her sights to long-form prose when she wrote Jesse. Born prematurely, Jesse developed a cerebral hemorrhage and cerebral palsy. Prior to his death of SUDEP, a complication of epilepsy, Jesse was an honor student.
NEL: According to your Wikipedia page, you and Chris chose to move to the South Shore, in part, because of what the area's schools offered for disabled children. Where were you living prior? And can you share some of the details of why the South Shore appealed to you and your family?
When I was pregnant with Jess, we were living in Hell's Kitchen in midtown Manhattan, in a six-floor walk-up. We were in the best shape of our lives! We had rented an apartment in Hoboken, New Jersey, just across the river, for November, since Jesse was due in January. He was born 10 weeks early and remained at St. Vincent's Hospital in Greenwich Village until December. When Jess was ready for school in Hoboken, the public school wanted to segregate him. In those pre-internet days, I had done what research I could and found that Massachusetts was ahead of the rest of the country as far as integration of children with special needs in the public schools, as mandated in the Individuals with Disabilities Education Act. We chose the South Shore because I had family and old friends there, and had always loved the area. Unfortunately, after we moved, we had to fight a two-year battle to get our son his basic civil right of a "free and appropriate public education," all outlined in my memoir (Jesse, in paperback edition).
NEL: After advocating on behalf of Jesse, you and Chris chose to continue your advocacy with the establishment of the Jesse Advocacy Fund, which you started several years after your son passed away. What does the Jesse Advocacy Fund do?
The Jesse Advocacy Fund, administered through the Federation for Children with Special Needs, makes advocates available to low-income and/or English-as-a-second-language families who are fighting for inclusion for their children with disabilities. It's a small fund, and based only here in Massachusetts. Other favorite charities include AccesSportAmerica, where Jesse was able to windsurf and go tubing, and the Jesse Cooper Give Back to Society Scholarship, which is given to graduates with disabilities at Jess' old high school. This past year we executive produced Dan Habib's Intelligent Lives, a documentary about how testing marginalizes people with disabilities and immigrants. Jesse was at first tested incorrectly when we were fighting for his inclusion. He was given a standard Stanford-Binet test with no adaptations for his disability. When he took the test adapted for his disabilities, he scored in the 99th percentile.
NEL: In Jesse, you shared the extraordinary details of your son's life, and the emotional aftermath of his passing. In your second memoir, Ma Speaks Up: And a First-Generation Daughter Talks Back (Beacon Press; 2017), you explore your mother's background and your relationship with her. What is it that makes the mother-daughter relationship so, um, multi-faceted, and made you want to write Ma?
My mother was a dynamic person who was left widowed at age 43 with three kids, minimal English skills, and little job experience outside of cooking for my father's bar. While I was growing up, I was ashamed of her spotty English, and wanted Donna Reed for a mother, not Anna Magnani. The cultural gulf was wide and deep, and we were enemies while I was a teenager. I came to respect and appreciate her as I grew older, and am so happy she and I were able to reconcile our differences while she was here. She was really funny, with a dark humor and a strong, unshakable core. In addition to becoming a cook after my father died, she also booked numbers for wise guys in our neighborhood! When Jesse was published in Italy two years ago, I had the joy and delight of reading from the book, in Italian, in my mother's hometown of Sulmona. I felt her presence strongly that day. My phone turned itself on in the Piazza Garibaldi, where my mother had seen the famous La Madonna che Scappa Easter procession every year, and played the aria "Bella Figlia dell'Amore" from Rigoletto! I took it as a message from Ma!
NEL: What are you working on now? What's on the horizon?
I am about to finish a novel in connected short stories, Christina the Astonishing. I've had some of them published already, and one has been nominated for a Pushcart Prize. I have read from the collection twice at Earfull, which is a great venue in Watertown combining author readings with music. I read with Tom Perrotta in November and Claire Messud in December, and the audience response is leading me to consider doing them as podcasts. I am also midway through a nonfiction book about our abused rescue dogs, Lucky and Frenchy. The book is about rediscovering joy after great loss. I continue to write essays. I have one in Fury: Women's Lived Experiences During the Trump Era.
And I still act, whenever a crone is called for!
NEL: What's your favorite thing about living in New England?
We live on a tidal river and I swim in the bay near my house every possible day I can between May and October. I begin kayaking in the spring. I love the natural beauty of the surrounding cranberry bogs, and woods and ocean. I have friends here I have known since childhood, and my family is also nearby. We have made many warm friendships with writers since moving here. My husband, raised in the Midwest, tells me he'll never live away from the ocean again! I adore New England and love that my husband is a coastal convert!
By Jennifer Kain DeFoe
Top photo: Marianne and Chris with Jesse.