Viva Magenta is Pure Joy
By Stacey Marcus
Looking to add a pop of color to your home to welcome the season of renewal? Grab a swatch of Viva Magenta, Pantone's Color of the Year 2023, for some bold inspiration. "As we move out of cold and gray winter days and into the warming sunshine of spring, we look to colors that energize us, colors that encourage us to jump into life, colors that express joy with radiance and confidence," says Laurie Pressman, Vice President of the Pantone Color Institute.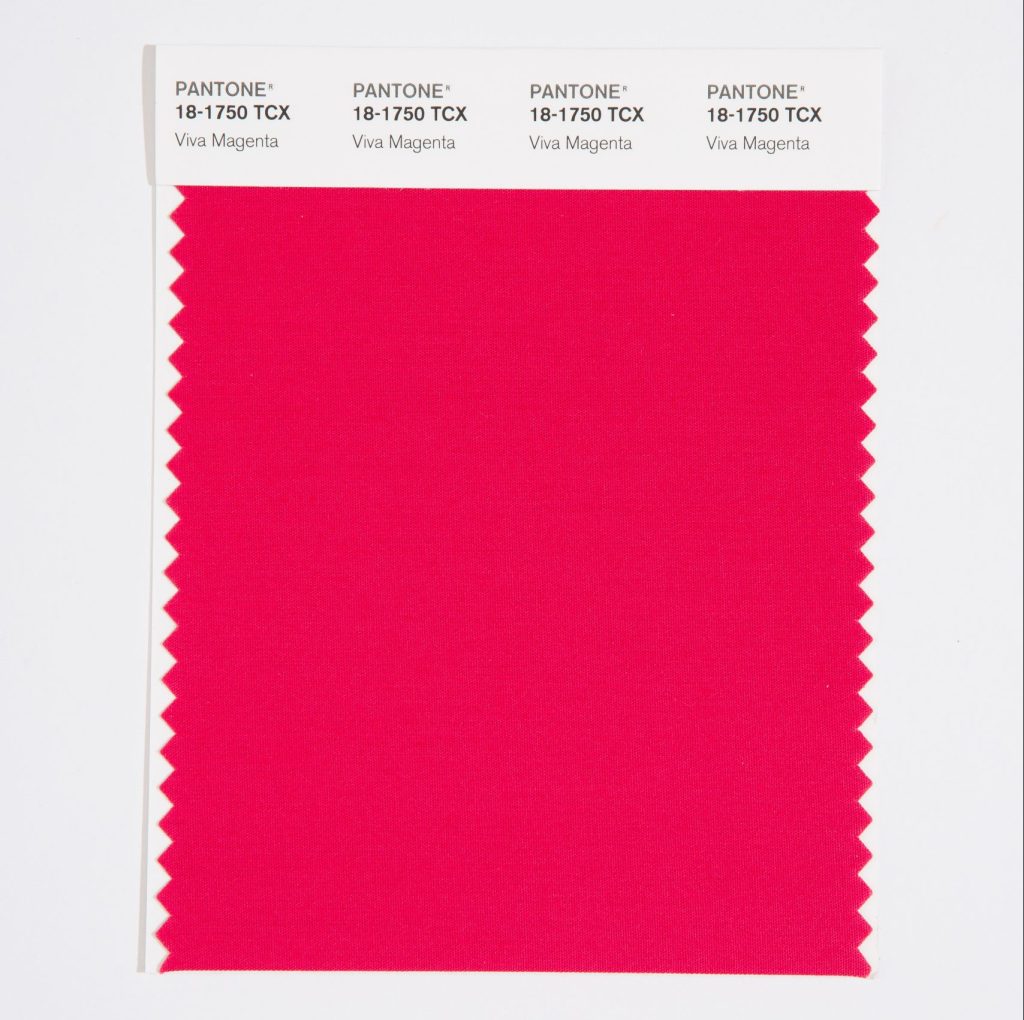 She notes that Viva Magenta injects excitement and drama into home interiors, energizing any environment with its dynamic vibrancy. Imbued with vim and vigor, this animated red encourages self-expression. "Viva Magenta is suited to an array of different materials, textures, and surfaces," says Pressman.
She notes that the color does not boldly dominate but instead creates a beguiling presence, whether introduced through a painted wall, art, accent furniture, or home décor or acting as a bold accent in a pattern.
As they showcase this bold color, six New England designers share how they would incorporate Viva Magenta this spring.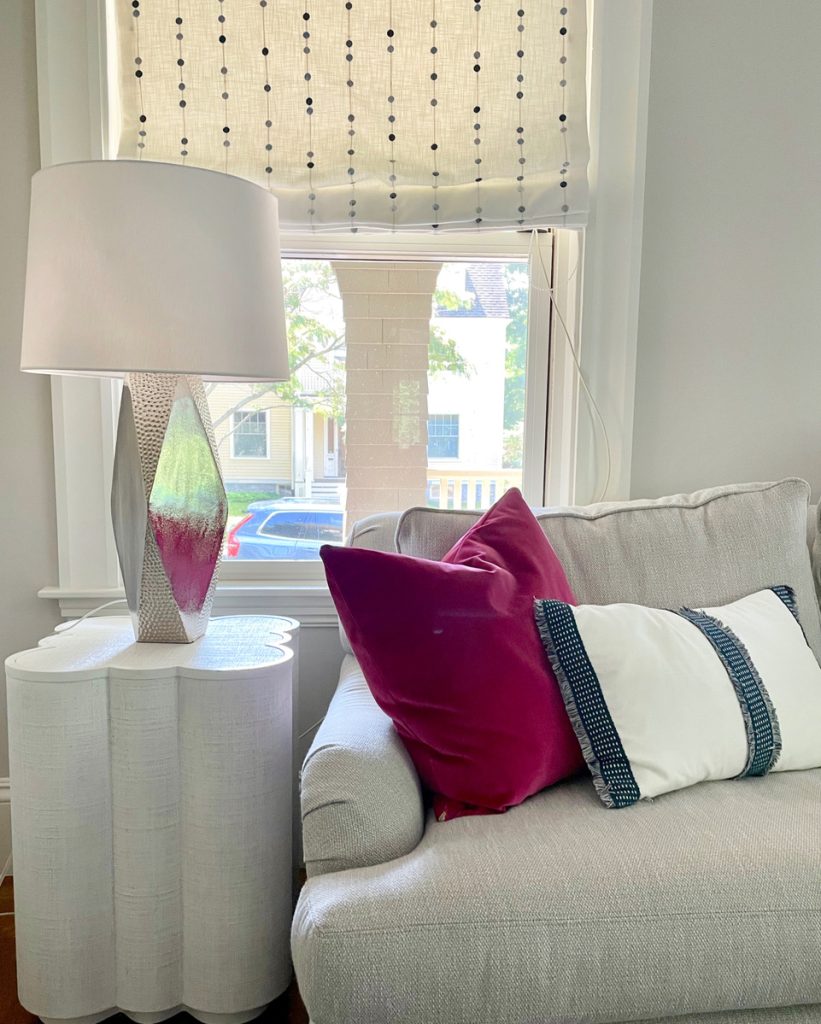 Jillian Hayward Schaible, Principal of Susan Hayward Interiors, loves using this tone as a rich accent color in textiles. "Paint and furniture can feel overwhelming in a color so strong, but incorporating it in softer textures like pillows, rugs, and other textiles is a great way to bring depth to the space," says Schaible. She advises considering pairing it with other jewel tones or using it as a splash of color to an otherwise neutral design.
"This color is a cheery one," says Anita Clark, who also sees the chroma used as an accent in fabric, artwork, and accessories. She believes it pairs well with all different wood tones, from light to dark. "Viva Magenta compliments blues and works with old antique oriental carpets and would be used more in a traditional setting vs. a modern or transitional one, "says Clark.  The color can be found in many beautiful fabric prints from such favorites as Cowtan & Tout, Bruncschwig & Fil, and Schumacher. "I think this color is going to be successful in many timeless interiors,"  says Clark.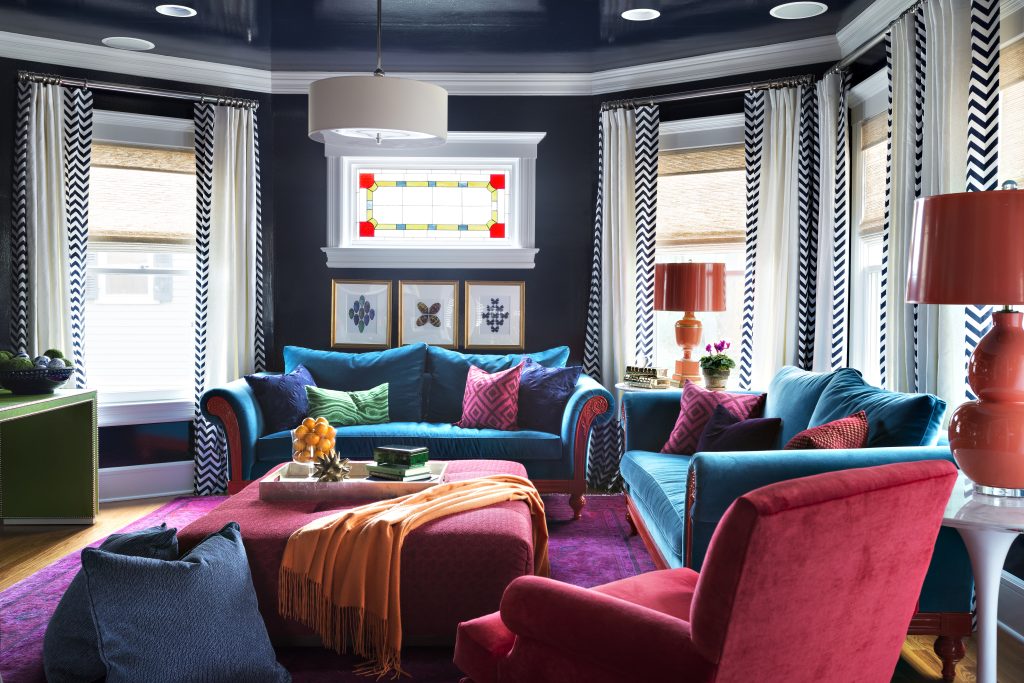 Dan Mazzarini, Principal and Creative Director of BHDM Design and ARCHIVE by Dan Mazzarini suggests playing with the hue in accents and using it in larger spaces if it resonates with your vibe. He says that if you're looking to update your home for spring, this color is the perfect hue, as it has hints of purple and pink. "It's a bold color, but it's not too intense, which creates that fun, colorful experience like seeing flowers bloom after the winter, says Mazzarini. "I suggest trying accent pieces like pillows and tablecloths when adding a vivid color like Viva Magenta to your decor. If you fall in love with the color, take the leap and incorporate it into larger pieces like your drapes or a rug!"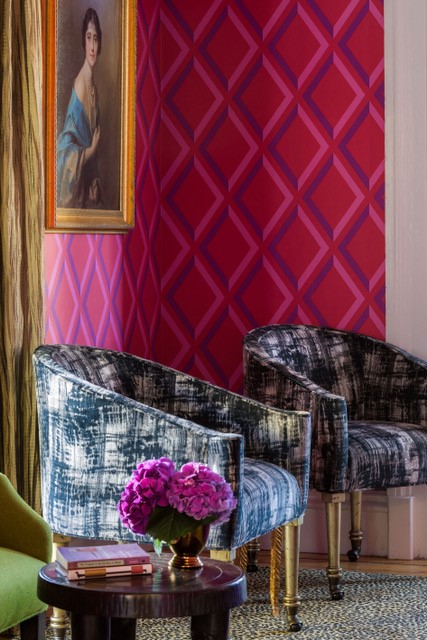 Designer Rachel Reider also leans into the playfulness of Viva Magenta "I would use it as an accent, as a small amount in a bold color like that could go a long way." She suggests incorporating it in décor that can be easily changed out, like a pillow or throw blanket, so the room can remain timeless when trends change. "The exception would be in a kid's room where magenta can be a great color as it's fun and lively but not too childish, giving it room to grow with the child," says Reider.
Designer Nancy Boughton says that Viva Magenta brings the fun to the party and will be using it on two swivel chairs from Wesley Hall paired with striped back and teal sofas and an outstanding rug. "This combination adds personality and punch," she says"
McGuire + Co. Kitchen & Bath designer Jenni Jacobs thinks Viva Magenta creates impact. "A bold hue like this can be delightful in a project when used unexpectedly, for example, the interior finish of cabinetry or a trim and millwork color," she says. "I think it could be successful to take a "louder" approach with the color and saturate a smaller, contained space, like a pantry or powder room."
Along with textiles, furniture, and décor items, you can also discover the beauty of Viva Magenta in a bevy of natural blooms, such as ranunculus, tulips, peonies, and Gerber daisies. However you choose to integrate this brilliant color into your home this spring, enjoy the energy and excitement it offers!