From classic bungalows to cottage-style waterfront homes to renovated farmhouses, each of the homes we've spent time in while filming New England Living has been vastly different. The one constant the homes share are thoughtfully-designed outdoor living spaces. With summers so fleeting in New England, homeowners want to savor being outside as much as possible and the region's architects and landscape designers have responded…beautifully.
In Pen Marc'h, the home featured in our Bristol, RI episode, Architect David Andreozzi sited the hilltop home to capture the views of the surrounding bays and incorporated two tiers of terraces which flow off the its fieldstone foundation. The upper level opens directly off of the open floorplan main living area that runs across the back of the home. French doors can be thrown open when the homeowners entertain on summer evenings allowing guests to effortlessly move between the living and dining areas to the expansive bluestone terrace. Carved out of the hillside, the lower level proves the perfect place for sunning and casual family meals. Photo by Aaron Usher.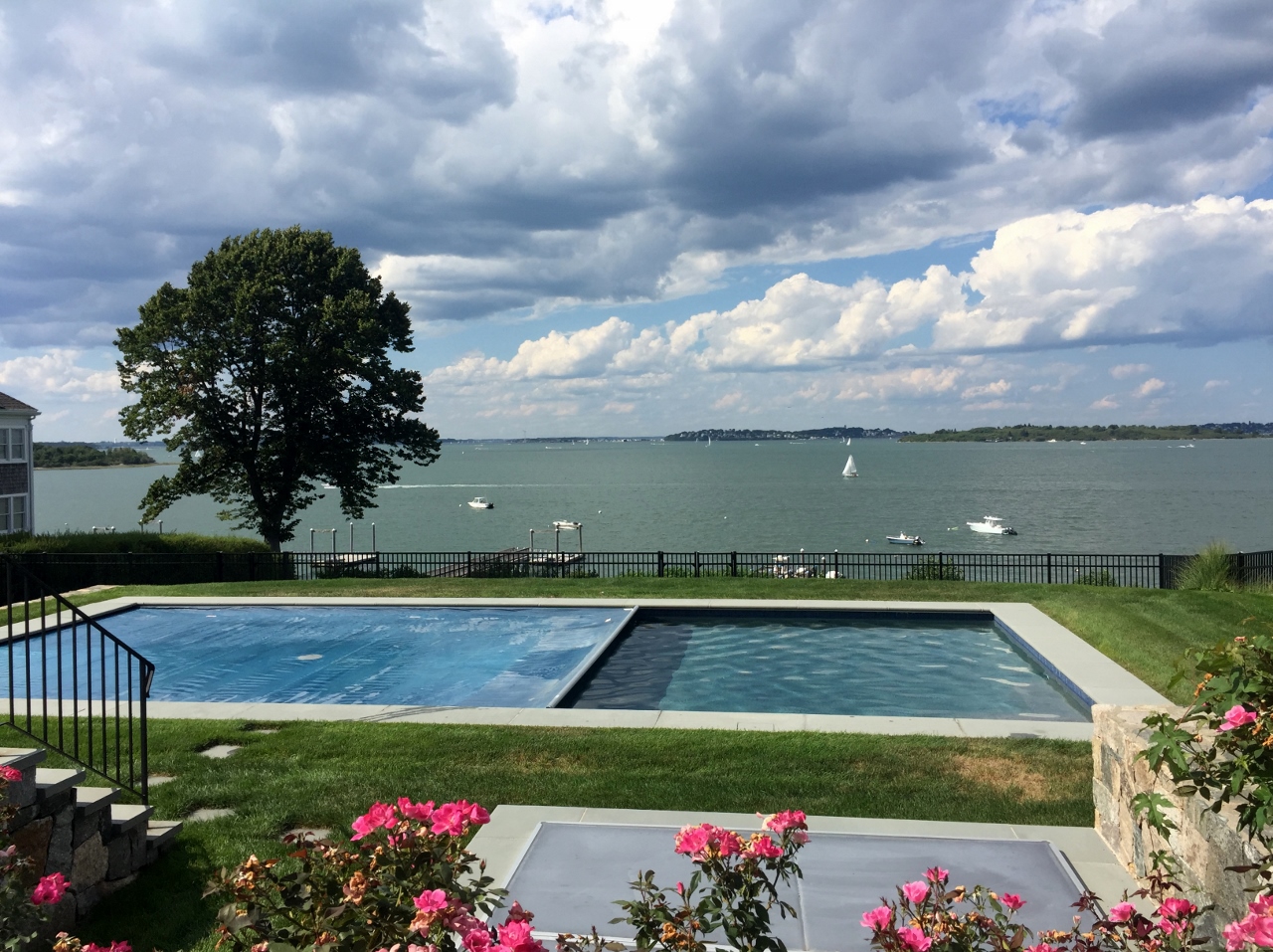 Like Pen Marc'h, the historic home we spent time in while filming the first episode of New England Living TV sits high on hill. An expansive backyard ends at water's edge. In addition to outdoor living areas on the veranda that spans the entire back of the home, and two levels of terrace arranged for al fresco dining and relaxing, this home includes a pool which has been positioned to capture the views of Hingham Harbor.
In an effort to blur the line between indoor and outdoor living, allowing their clients to enjoy a sense of being outside even in the colder months, architects often include oversized windows and multiple sets of French doors or glass retracting doors. We've seen this in both new homes and renovated historic homes.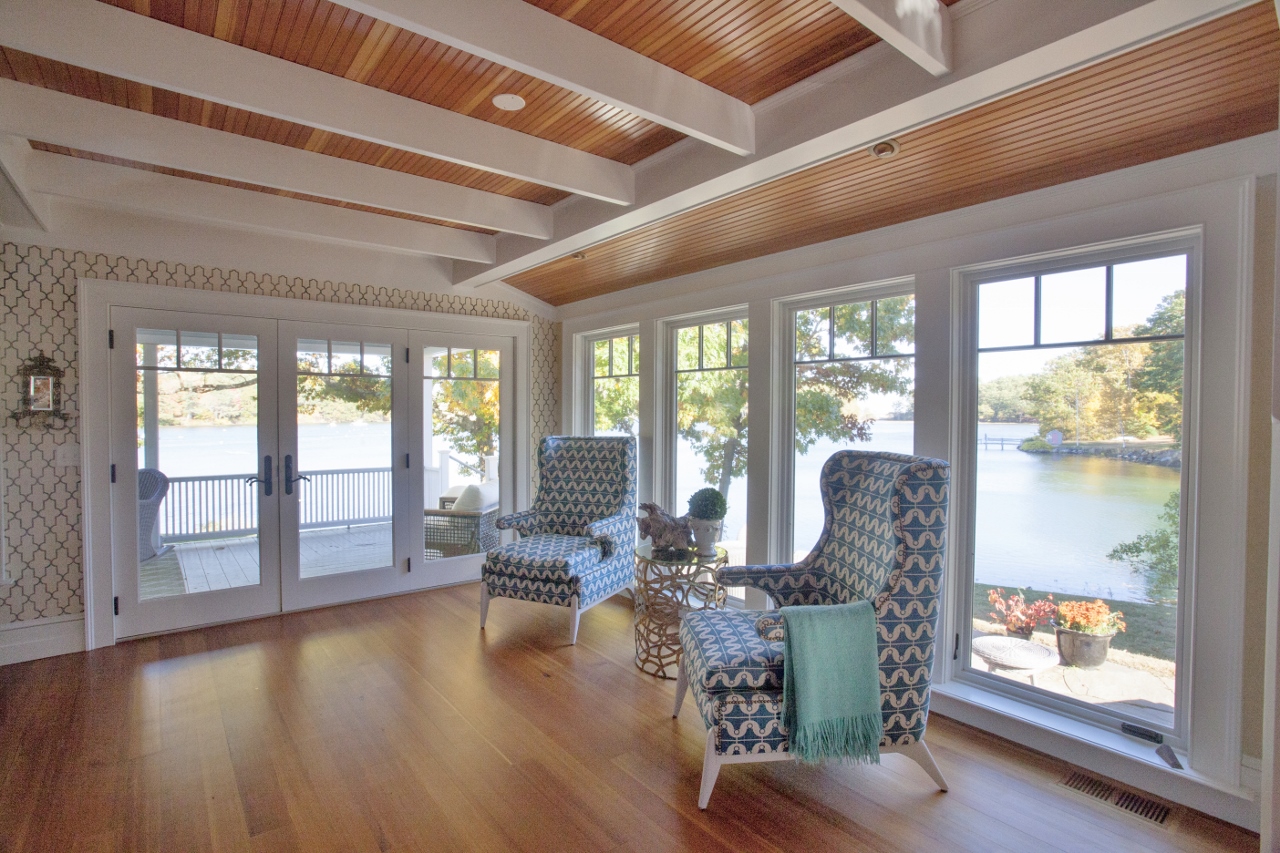 In the vintage riverfront home featured in our York, ME episode, Brian Sleeper, president and founder of Period Design Restoration, opened up the main living area which now spans the width of the home. His design includes an array of floor-to-ceiling windows, custom made by Marvin Windows and Doors, which allow the homeowners to enjoy views of the river all year long in this notoriously chilly northern New England state.
After stoically suffering through our seemingly never-ending New England winters, there is nothing more satisfying than being outside on a warm summer evening. When the weather breaks, area residents are all about enjoying outdoor living…beautifully.