Written by Lannan O'Brien
160 Flynn Ave., Burlington, VT
802-651-4114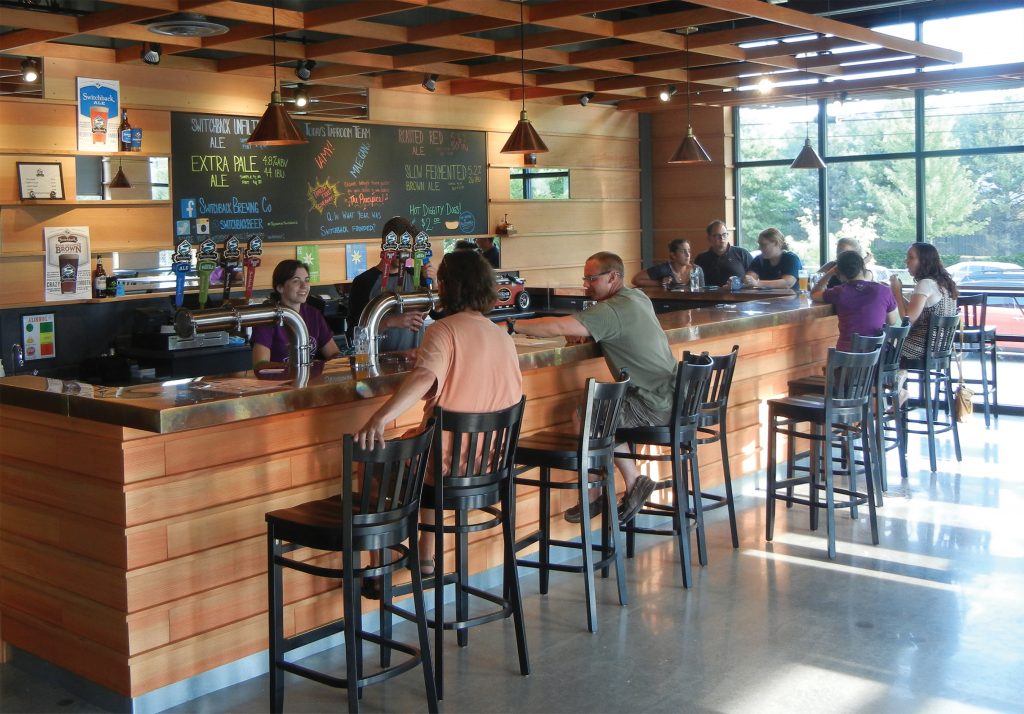 Fifteen years ago, Jeff Neiblum came to his friend Bill Cherry with the idea to start a brewery business together. Cherry's immediate response: "Who needs another pale ale?" Breweries were proliferating in Vermont, and they were good. He thought, What are we gonna make that's different?
The answer was Switchback Ale, a smooth and approachable, yet complex beer that remains one of three year-round brews produced by Swithchback Brewing Co. To this day, Cherry is convinced there's nothing like it. The other year-rounders—besides a long lineup of rotating beers—include Connector IPA and Citra-Pils Keller Bier, both introduced in 2015. While Switchback distributes to liquor stores and bars throughout New England, there are a few exclusive brews to be discovered only at the taproom (in August 2017 they produced a smoked beer and two sours).
There's something else that makes Switchback unique: in February, it officially became Vermont's first 100-percent employee-owned brewery through an Employee Stock Ownership Plan. Now, the founders can rest assured that Switchback will stay locally owned and operated. As for the two men who started it all, Cherry says, "We just keep making beer."
Brewery
274 Jones Woods Road, Newcastle, ME
207-315-5962
Blending & Bottling
49 Washington Ave., Portland, ME
207-350-0025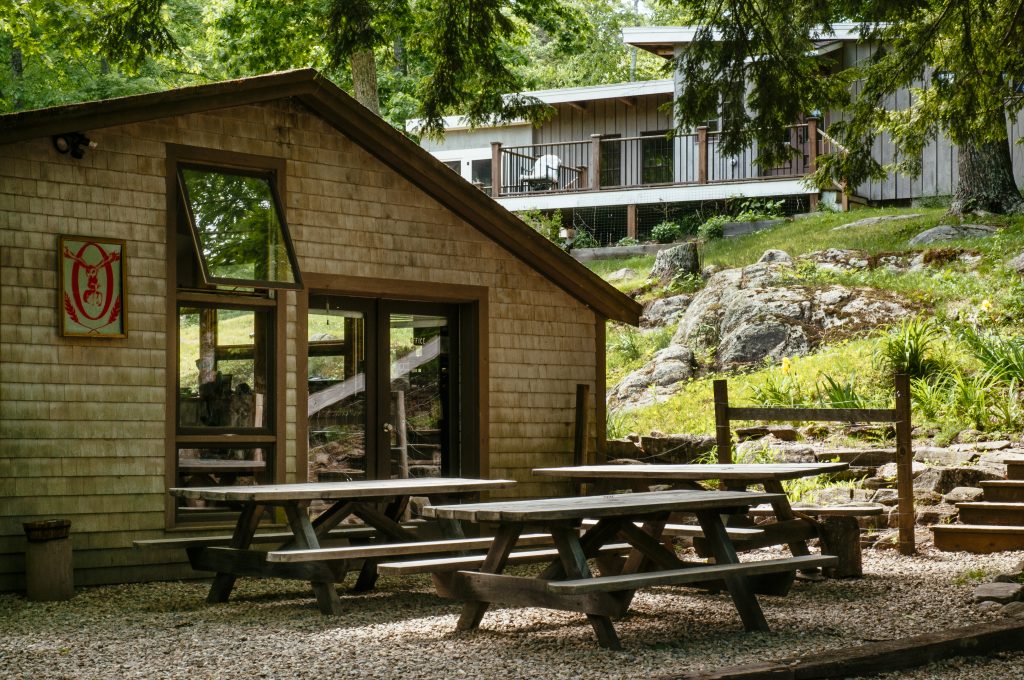 It's hard not to notice the natural beauty of Maine's landscape, the cleanliness of its air and water. Just like the people who flock there, one particular brewery appreciates nature's gifts to the Pine Tree State: Oxbow Beer.
Sold all over the Northeast and with a limited international distribution, the roughly seven-year-old brewery is known for its Belgian farmhouse ales (especially the flagship Farmhouse Pale Ale) and sour beers. But what's likely lesser known is the brewers' dedicated integration of the natural environment into each brew. In addition to using spring-fed well water, owner and head brewer Tim Adams says Oxbow is one of few breweries to use spontaneous fermentation—or leaving beer out and allowing it to ferment naturally. "We're in this beautiful, rural location," says Adams, "and it's like there's this magic floating around in the air."
What better setting to brew farmhouse ales than at a farmhouse? Oxbow's Newcastle Brewery is actually located on 18 acres of farmland, surrounded by barn animals, hiking trails and even a farmhouse that visitors can rent. If you're sticking closer to the city, try the Portland Blending & Bottling location, where there's a full bar and beer garden.
18 Mill St., Littleton, NH
603-444-4800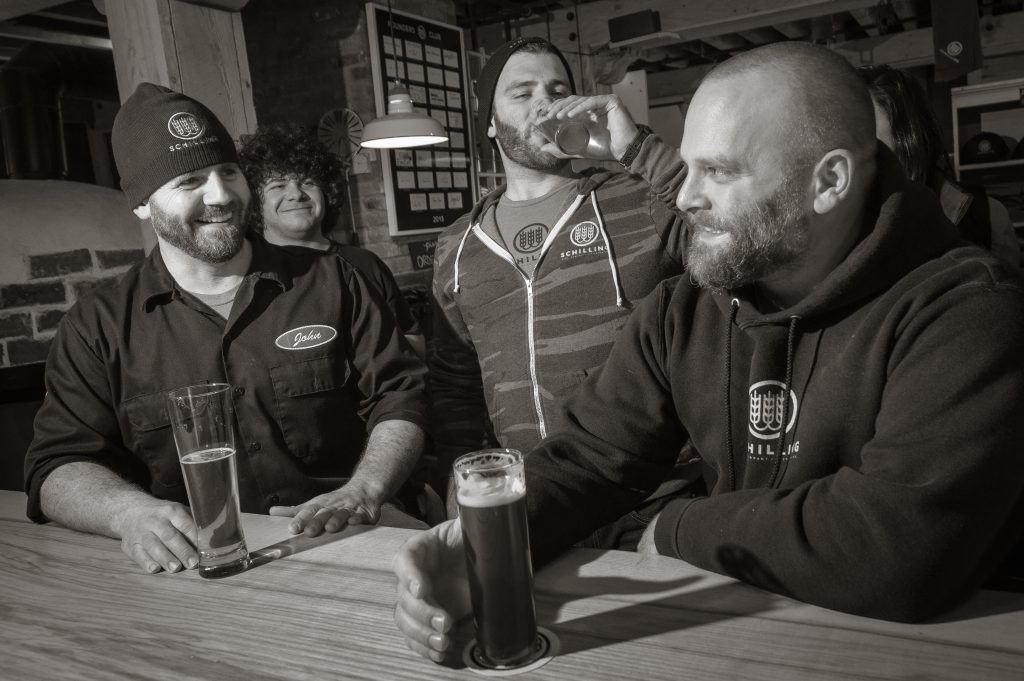 In a state with over 60 breweries that each offer something "new and different," Schilling Beer Company appeals to fans of old-world tastes.
Opened in 2013 by the Cozens family and friend John Lenzini, Schilling offers a selection of esoteric beers influenced heavily by Germanic and Belgian brewing styles. Although the modern American palate seems to favor hoppy beers, says Lenzini, Schilling has maintained signature, traditional tastes with a bit of American flair—and thus far it works for them. "I think that's what marks the Schilling brand," he says. "We really work toward making the best beers that we can that are old-world beers."
The brewery is currently housed in a restored mill building from the 1790s, with a deck that offers close-up views of New Hampshire's Ammonoosuc River. It won't be long before that location is used as a pilot brew pub, as in January the brewery plans to open an adjacent 7,500-square-foot production facility and tasting room with expanded deck seating. That'll boost production from 650-700 barrels annually to over 3,000. "We want people to walk out and say, 'That was a world-class, one-of-a-kind experience,'" says Lenzini.
120 Great Western Road, South Dennis, MA
508-694-7171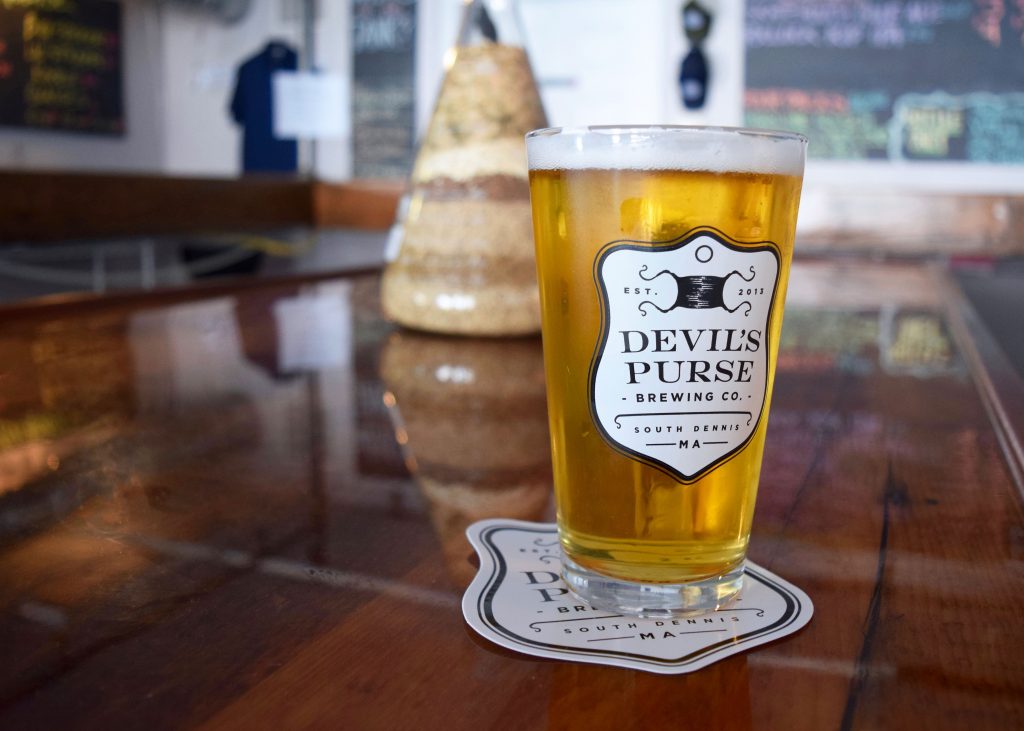 Despite being only two years old, Devil's Purse Brewing Company has gained a local following since it became Cape Cod's second brewery. Like many great breweries, the story of co-owners Matt Belson and Mike Segerson's success started in the kitchen with a home brewing kit. Their projects moved from the kitchen to the basement, and that's when they started thinking about opening a brewery on the Cape.
Best known for three steady brews—Handline Kolsch, Turfman's Check ESB and Pollock Rip IPA—Devil's Purse offers mainly European-influenced American beers. One of many unique limited offerings is the Intertidal Dry Oyster Stout, made with a variety of Cape Cod oysters.
When asked how they've kept up with rapid success, Belson and Segerson have little to say—perhaps because, well, they've just kept going each day and "drinking coffee," as Belson says. "Every day is a new challenge and a new lesson."
Last March, the small brewery partnered with Rhode Island-based Isle Brewers Guild (IBG), a brewing co-op, and shortly after with local beer distributor Colonial Wholesale Beverage. Working with IBG, says Belson, helps with production of year-round brews and allows them to experiment more with their rotating beers. Devil's Purse has a pop-up beer garden at its South Dennis location—where, Belson says, "People are just happy to come in and have a drink after a day at the beach."
129 Sturbridge Road, Charlton, MA
413-523-2367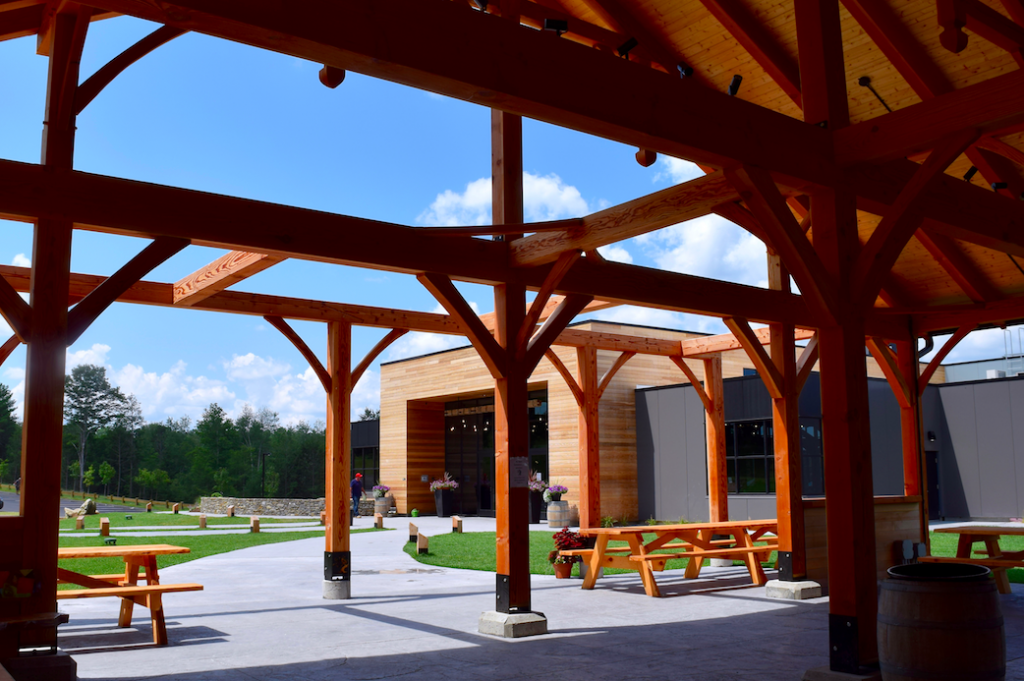 Set back off a main road at the end of a long driveway, a striking modern building is hidden from view. Upon entering, you find yourself in a wood structure frame that's an exact replica of where it all started: co-founder Damien Goudreau's Brimfield, Massachusetts, barn.
Less than seven years ago, Tree House Brewing was formed by a group of friends, playing music and brewing beer in that very space. Brewing moved to a facility in Monson and, this past summer, to Tree House's biggest venture yet: a 70-acre parcel in Charlton that they aim to make a craft beer destination, complete with live music, food trucks and nature trails.
Less than a month since its opening in August 2016, the new brewery had increased their production by about 100 barrels per week. Co-owner Dean Rohan says that ultimately, they expect to more than double their yearly production from 12-15,000 barrels to 30-50,000.
People from all over the country and even the world visited in the first few weeks, and among them, a steady stream of locals. They'd vowed to follow the constantly rotating brews wherever they went, even now that they're available in only one place: "Right here at 129 Sturbridge Road in Charlton," Rohan says with a smile.