There is so much to enjoy all year long at the locations from this season's New England Living TV trip to Southern Vermont.
By Lisa Cavanaugh     Feature Image Courtesy of Vermont Country Store
With a quintessential backdrop of mountains behind her, NEL TV host Rachel Holt says that filming at the Southern Vermont Arts Center was one of the highlights of the New England Living 2023 on-location Vermont shoot. "It was so serene and beautiful there," says Holt, who, along with Executive Producer Evan Berenson and a crew of four, spent five days in the Manchester/Weston region filming for Season 7. "SVAC has the largest sculpture garden in Vermont, which was amazing to experience," says Holt. "I interviewed Ann Corso, the executive director, who gave me a wonderful tour of this incredible cultural resource."
"Working with the New England Living team was an absolute pleasure," says Corso. "The crew was professional and courteous and shared our desire to put SVAC's best foot forward. The experience couldn't have been more positive."
While bustling in the spring and summer, SVAC has plenty to offer in the autumn as well. "Fall is a magical time at SVAC," says Sarah Weiler, Development & Administrative Coordinator. "The foliage on campus is spectacular, and there are programs, classes, and events for all ages." SVAC will be hosting several major exhibitions this fall, including artwork by beloved children's author and illustrator Ashley Bryan and presenting the annual Halloween on the Hill and Holiday Craft Market events. No matter what the season, visitors can enjoy the 100-acre campus and sculpture park or dine at the popular curATE café.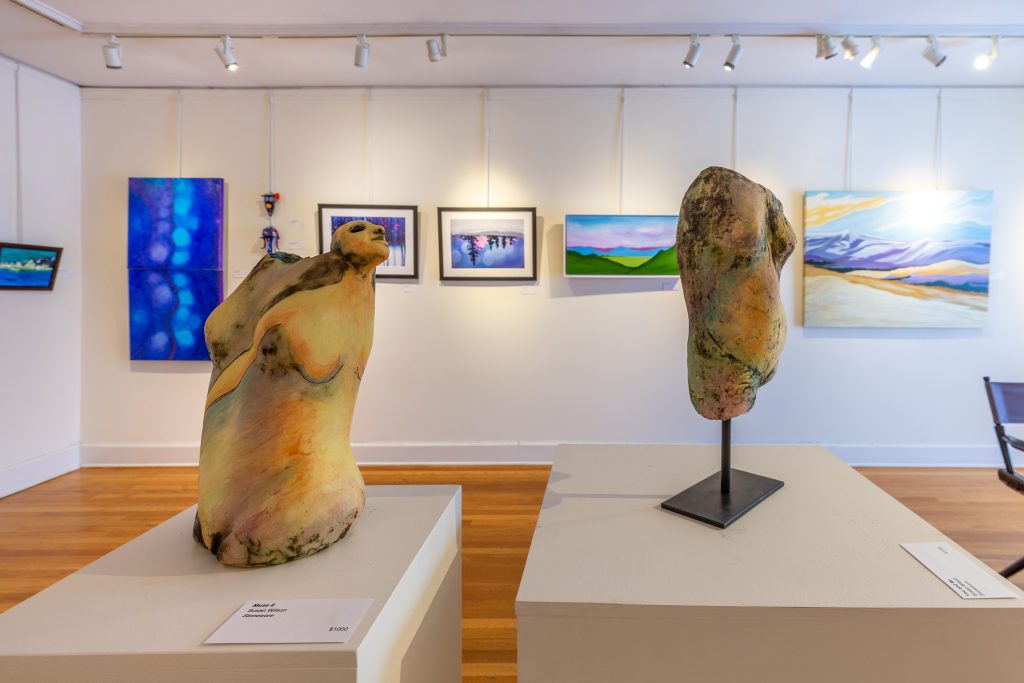 Another arts gem that NEL TV featured is the Weston Theater Company. Since its beginnings in 1937, this community-focused establishment has been committed to creating theater that will engage, entertain, and inspire the area's ever-expanding population. They present performances in two spaces; the Weston Playhouse, WTC's original Greek Revival theater, and Walker Farm, a modern, flexible, creative space perfect for more intimate shows, such as Let There Be Love, a humorous, jazz-music-infused family drama by Kwame Kwei-Armah that runs in October.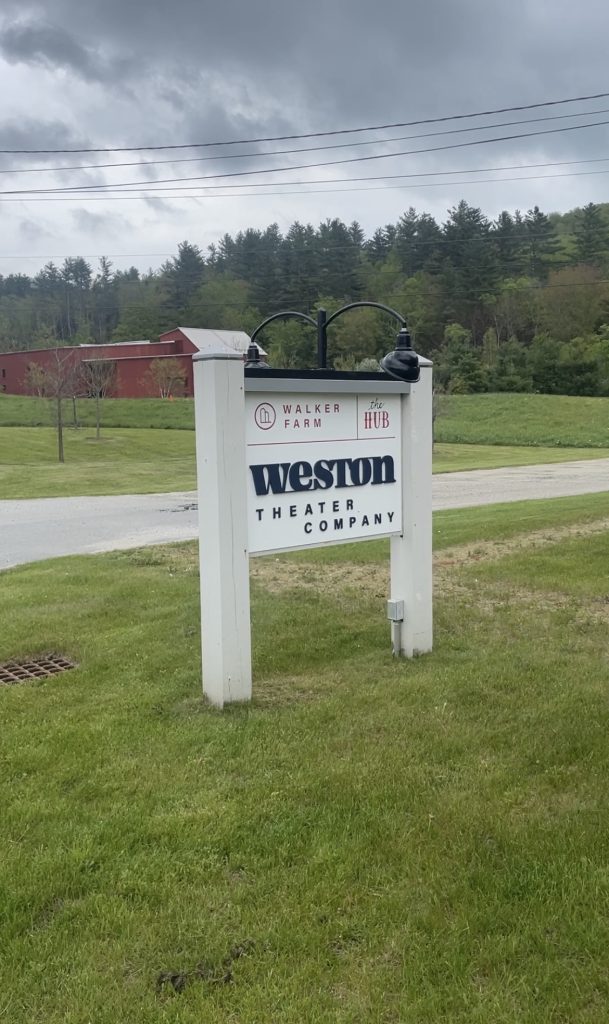 "There is a real theme of community and creativity that comes across through all of the places we visited," says Holt. She notes that the Weston Theater Company includes a mention in their programs of their rather famous neighbor down the street, the Vermont Country Store, and vice versa.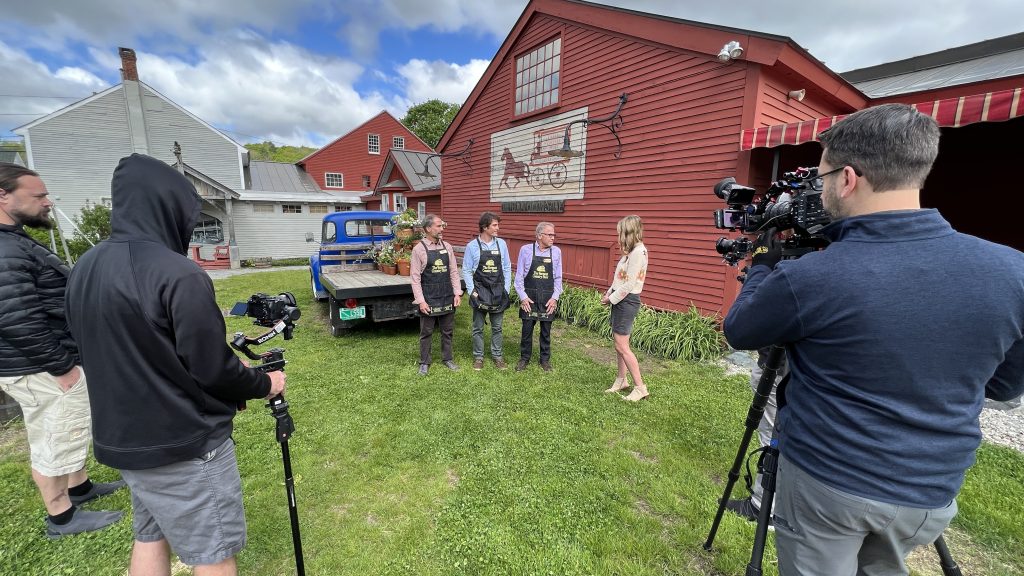 "The family that owns the Vermont Country Store are big-time celebrities!" says Holt. "People come from all over to meet the Ortons and get them to autograph their catalogs. Some of them were crying with excitement. It was wild to see." Lyman Orton, along with his sons Gardner, Cabot, and Eliot, are the proud proprietors of this venerable store started by Lyman's parents in 1946. Now a powerhouse in the online retail world as well, the original store in Weston (there is a second brick-and-mortar location in Bellows Falls) is still a major attraction for fans of the homey, high-quality New England merchandise that the Vermont Country store has become famous for. "It is like the Disneyland of country stores," says Berenson, who says he was completely impressed by the breadth of items available. From clothing to kitchenware , soaps to candies, there is hardly a classic product that the Ortons can't track down and make available for their customers.
"It is an overall astounding experience, and they do a great job with running everything," says Holt, "and Lyman himself even walks around the store talking to everyone."
Like much of the state, the Vermont County Store shows its colors in autumn. From Halloween through Christmas, their website, catalog, and stores are filled with themed décor, food, and gifts. You can find ceramic pumpkin candles, artisan wax pinecones, sugar maple leaf night lights, cotton Christmas napkins and tablecloths, and real glass ornaments, like the ones your grandmother used to decorate the tree.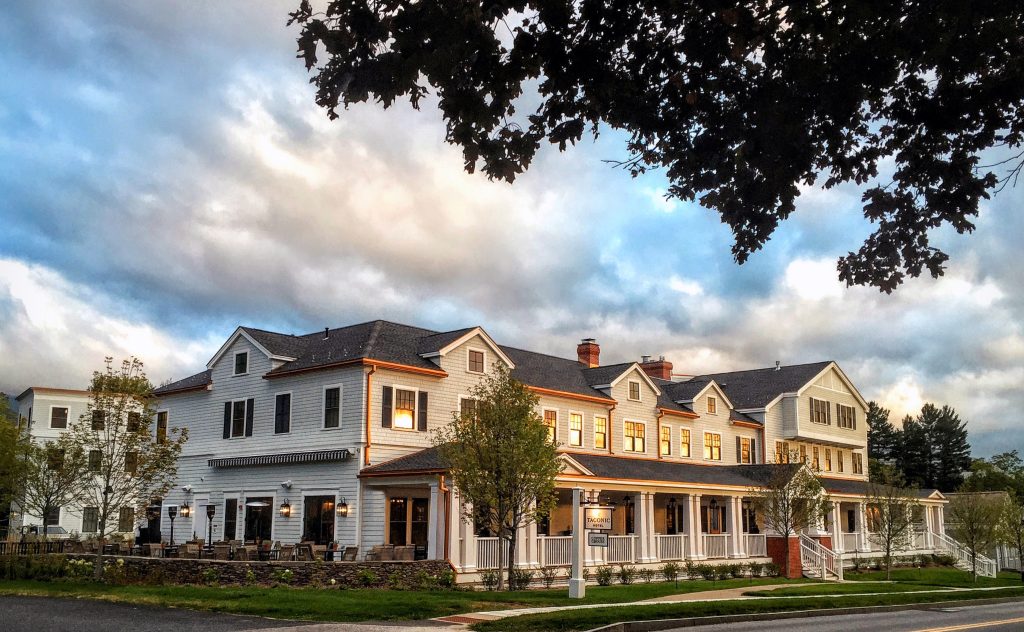 A Vermont adventure like the one NEL TV explored is only a three-hour drive from Boston, but with so much to see and do, it makes sense to find a fabulous place to stay for a few nights. The NEL TV team was hosted by Kimpton Taconic Hotel in picturesque Manchester village. "It's a beautiful place," says Holt, "and they're happy to help curate any experience in Southern Vermont that you want." The Taconic offers a wide range of amenities, activities, and excursions to fully immerse yourself in the Vermont landscape and culture. Among the seasonal offerings for the fall and winter is the widely popular "après ski" package that includes an overnight stay, a s'mores-making kit, and dining credit for their stellar restaurant, The Copper Grouse, along with "two seasonal cocktails that will warm you up nicely while sitting on the hotel's porch under a flannel blanket." The hotel also offers bikes for guests to use on a complimentary basis so they can leaf peep on two wheels.
What stands out the most for Holt and Berenson from their jaunt to Vermont is the welcoming ambiance and local spirit. "There is a strong sense of community and openness there," says Berenson, "and we were folded right into that." Holt agrees, "They were really promoting each other and proud of each other, and you get the sense that when one succeeds, the rest succeed too. It was a great feeling."
Holt is also thrilled that she and the rest of the NEL TV crew are able to tell the stories of the special places they visited. "We were welcomed into the community, and in turn, we can share that community with New England Living viewers and readers."