Originally part of Cape Elizabeth, rather than Portland as its name suggests, South Portland, ME has become a destination unto itself. With miles of coastline, views of Portland and dozens of hotels, restaurants and shops, this city of 25,000 people is part economic hub and part vacation paradise.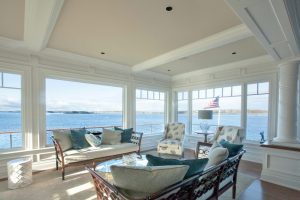 In this episode of New England Living TV, Host Parker Kelley is invited into the home of Norma and Sam. Set on a rocky point of land, the Shingle-style home exudes coastal charm. Exquisite millwork, comfortable spaces meant for entertaining, and sweeping views of the ocean and three lighthouses, make this a home to remember.
After touring Norma and Sam's home, Parker meets with Travis Kinney, the architect who helped bring the couple's vision of their home to fruition, as well as the team at Saco Manufacturing & Woodworking, the company which handcrafted the built-ins and the hand-turned balusters in the home. She also heads out to Peaks Island aboard Casco Bay Lines' ferry with Norma and Sam.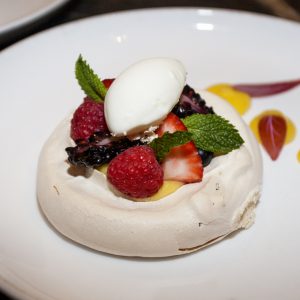 The episode concludes with a gathering of the homeowners' friends enjoying a meal prepared by Kyle Robinson, the executive chef at Five Fifty-Five in Portland, which includes lobster harvested by Kyle and Parker earlier in the day.
Watch New England Living TV on Sundays at 11:30 a.m. on WBZ | CBS Boston.
New England Living TV is sponsored by Sub-Zero and Wolf appliances, Clarke Appliance Showrooms, Kohler, 7 Tide and Supply New England.