By Lauren Wolk
Cradled in the inner elbow of Cape Cod, Brewster's Ocean Edge Resort & Golf Club is a study in contrasts. It is luxurious without being stuffy, steeped in history but sparkling with modern conveniences, tailored for both the young and the young at heart, geared for both recreation and respite. And although it's a perfect summer destination, the resort is perpetually open and active, with services and programming to suit the seasons.
It's a perfect place to fall in love with fall, thrill to the chill of winter, bloom with the spring, or savor the long and lovely days of summer. A beautiful, delicious, engaging enclave at any time of year. And although it's easily accessible from both Boston and New York, it's still a world away from the everyday.
Amply decorated with awards for its accommodations and Nicklaus Design golf course, the 429-acre resort boasts 342 guest rooms and suites in its Mansion and many Villages; seven seasonal eateries; a 700-foot stretch of private beach with fire pits, yoga, s'mores, and more; several indoor and outdoor pools; nine tennis courts; 26 miles of scenic trails; a full-service spa; and seasonal kayak, paddle board, and bicycle rentals.
"Ocean Edge is the perfect balance between a home away from home and an escape on the Cape," says Marketing Director Leon Bolivar. "When you're here, you're surrounded by an aesthetic and amenities that are quintessentially New England, like fresh lobster and oysters, beautiful scenery and hydrangeas, and a never-ending list of outdoor activities, from tennis to golf, pickleball, and water sports." In fact, the resort has an actual "Director of Fun" to coordinate a boatload of diversions including indoor lessons with chefs, movie nights, fitness classes, crafts for kids, Front Lawn games, and curated private experiences.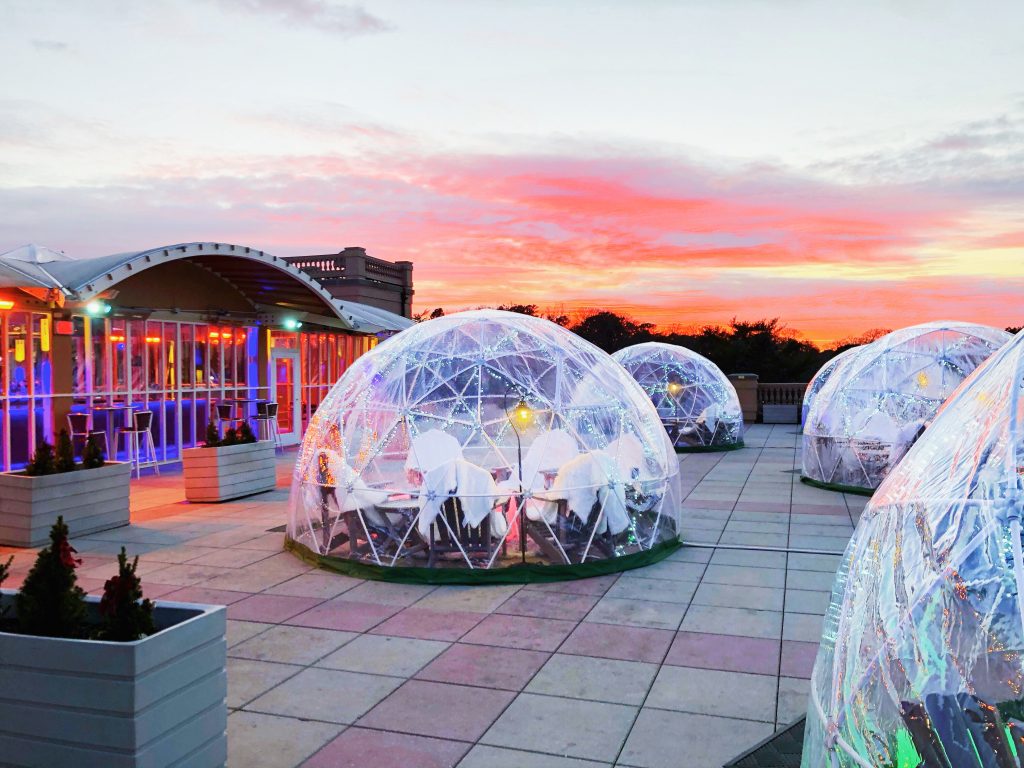 "There's no denying that summer is the most popular time to visit the Cape," says Bolivar, "but there is a beauty about visiting the resort in fall, winter, and spring that is unparalleled. In the autumn, which we call our 'second summer,' the crowds have thinned out but the weather is still gorgeous, and there's something magical about a crisp morning or evening stroll along the shore. In the chilly winter months, the Frost Bar comes to life with private heated igloos with exclusive dining packages, indoor mixology lessons, and family game nights. In spring, many guests love taking advantage of the Cape Cod Rail Trail and beach walks." And the quiet. Never underestimate the value of Cape Cod's off-season quiet.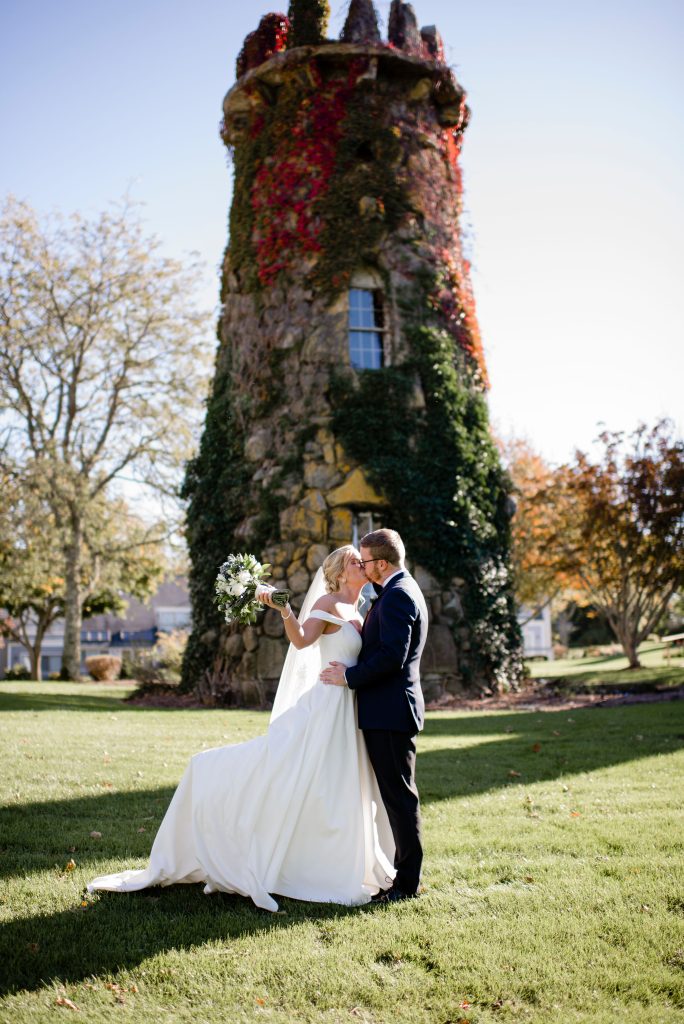 Originally built in 1912 and recently inducted into the Historic Hotels of America, the AAA Four-Diamond Mansion features a Great Hall whose contemporary comforts are balanced by the original staircase, doors, floors, and fireplaces. A perfect example of something old, something new … which brings up another Ocean Edge specialty: weddings that are the stuff of dreams. "From a ceremony on the beach or a kiss under an aged linden tree, to a first dance in a glittering ballroom," says the resort's website, "Ocean Edge offers an array of picturesque venues for a charming coastal 'I do.'" Meanwhile, professional retreats are all business, conducted on the impeccably groomed grounds or in 21,000 square feet of indoor meeting space that's as beautiful as it is practical.
It's hard to find a year-round resort on Cape Cod. Harder still to find one with as many opportunities for fun and fulfillment. Rare indeed to find a gem with so many facets in a setting as beautiful as the stone.
For more about Ocean Edge Resort & Golf Club, visit www.oceanedgeclub.com.