It may be the oldest continuously operating museum in the nation, but the Peabody Essex Museum (PEM) in Salem, MA., has found engaging and illuminating ways to stay current. "The museum, which was founded in 1799, has had different sorts of reinventions and mergers over the years, but we've maintained our mission of transforming people's lives by broadening their perspective," says Whitney Van Dyke, the Director of Marketing & Communications at the museum.
Van Dyke points out that the many exhibitions, programs, and events happening at PEM at any given time are all part of its progressive installation and interpretation strategy. "We are constantly working to focus on the visitor experience and reflect not only history but contemporary issues."
Several current exhibitions demonstrate this plan of design. "Two years ago, we launched our climate and environment initiative," says Van Dyke, "We just announced a five-year renewable energy contract to offset all of the museum's carbon expenditure, and we also have a series of exhibitions largely focused on working with contemporary artists to mobilize change and discussion around climate change and inspire action."
Through February 5, 2023, museum visitors can experience:
Down to the Bone: Edward Koren and Stephen Gorman, featuring two New England-based artists who each work in different mediums. "Both of these artists are trying to spark conversations about the climate emergency," says Van Dyke. Koren, a longtime New Yorker cartoonist, has created a series of drawings about a climate apocalypse that has been paired with the work from a Vermont photographer named Steve Gorman, who has been tracking and photographing polar bears and their migration patterns across the Arctic.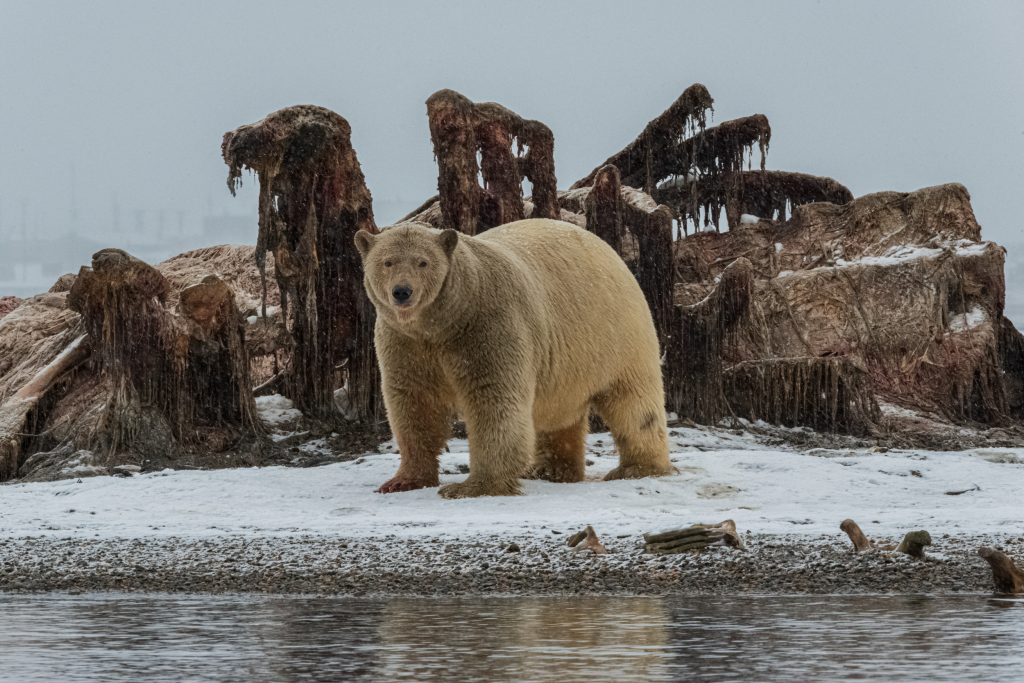 On view in the Dotty Brown Art & Nature Center through June 25, 2023, the Climate Action: Inspiring Change exhibition highlights local and regional climate issues and opportunities, leveraging creativity, science, and participation to raise awareness about the underlying issues of climate change, focusing on known solutions, including Indigenous practices, to foster action. Most of the 29 featured artists are based in New England.
"Our goal is for each of us to move beyond our fear and feelings of helplessness and be inspired to make informed choices, individually and collectively, that will help lead to a climate-stable and environmentally-just future for all."
PEM also has embraced more of a local focus with a smaller exhibition that's based off its library collection. On view in the James Duncan Phillips Trust Gallery through April 14, 2024, Let None Be Excluded: The Origins of Equal School Rights in Salem highlights the struggle for equal rights in Massachusetts' public schools by featuring documents that capture the impassioned activism of young Black leaders, including Sarah Parker Remond and Robert Morris. "Salem was in the epicenter of this early sort of advocacy," says Van Dyke. The valiant efforts of Salem's Black citizens convinced the Salem school committee to abolish racially separate public schools in 1844. Salem was one of the first US municipalities to do so. A decade later, the Commonwealth of Massachusetts would become the first state to pass a law forbidding school committees from classifying students by race. "The activities of that community led to broad sweeping reforms across the country, so while this is a smaller show, it holds great importance for our times."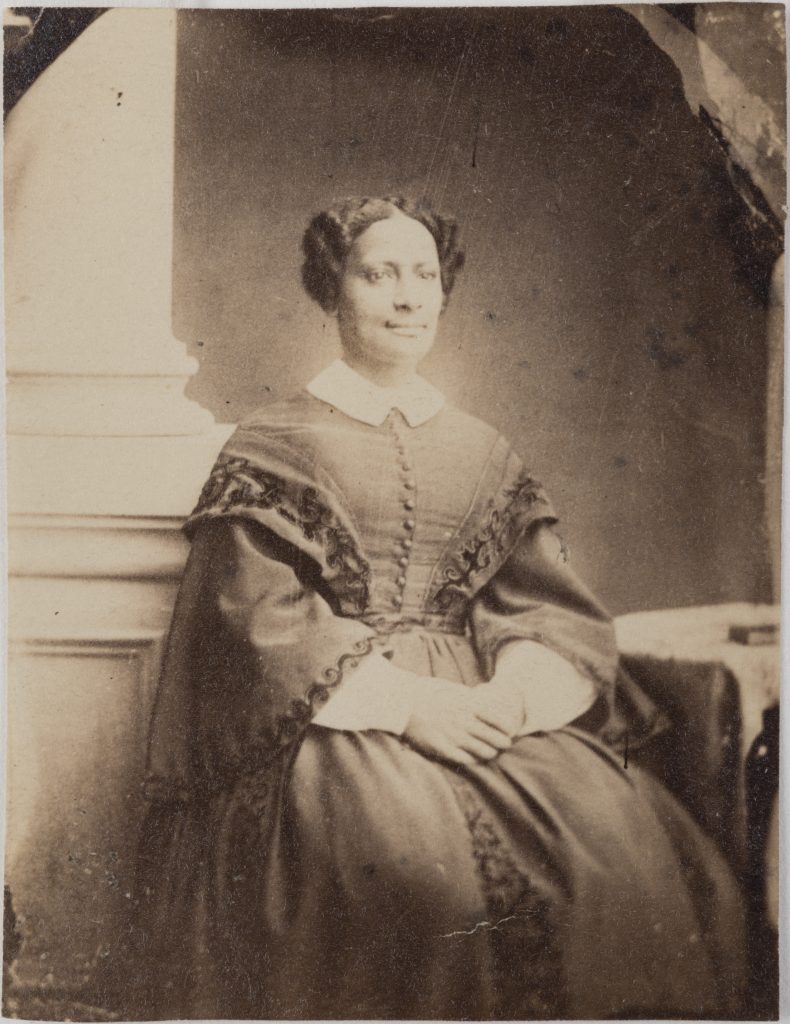 Van Dyke notes other current exhibitions, such as Power and Perspective: Early Photography in China which explores how photography's development as a new form of art and technology in the 19th century coincided with profound changes in the way China engaged with the world. "It is a very rare and interesting collection of photographs that sheds light on the intersection of history and power and the agency in taking photographs," she says.
Another intriguing show is Shelagh Keeley: Drawn to Place. The centerpiece of this new exhibition is a commissioned wall drawing based on Keeley's research into PEM's history and its collection, in particular the remarkable holdings of the Phillips Library. "Keeley is a Canadian artist who has been gestating this project for ten years by coming to the museum to do research into our library collections, traveling to Japan, and creating this original 58-foot-long installation that's a very lyrical and beautiful mixed media wallpaper experience," says Van Dyke.
These exhibitions and others allow PEM to continue its evolution as a cultural institution. "We have always strived to push the limits of what a museum could be," says Van Dyke. "We have created a Wellness Initiative with yoga in the galleries and panels and discussions about mental health and community connections. We have a galley devoted to meditation and reflection and have commissioned an original mural as part of an exhibition on the transformative power of loss and grief."
Van Dyke believes it is important to have a response to the contemporary moment. "This is the world in which we find ourselves, so the museum experience can go beyond just scholarship. It can be a direct connection to people in the here and now."
For more information, please visit: https://www.pem.org/