How fireplaces have become one of the hottest new aspects of home design.
Text by Robert Cocuzzo
Few things warm the body and soul quite like a crackling fireplace. There's just something timeless and enchanting about those flickering flames that engages our deepest sense of humanity. While fireplaces are nothing new to home design, in the last five years one of New England's premier stoneworkers has fine-tuned the fine art of creating these sacred spaces.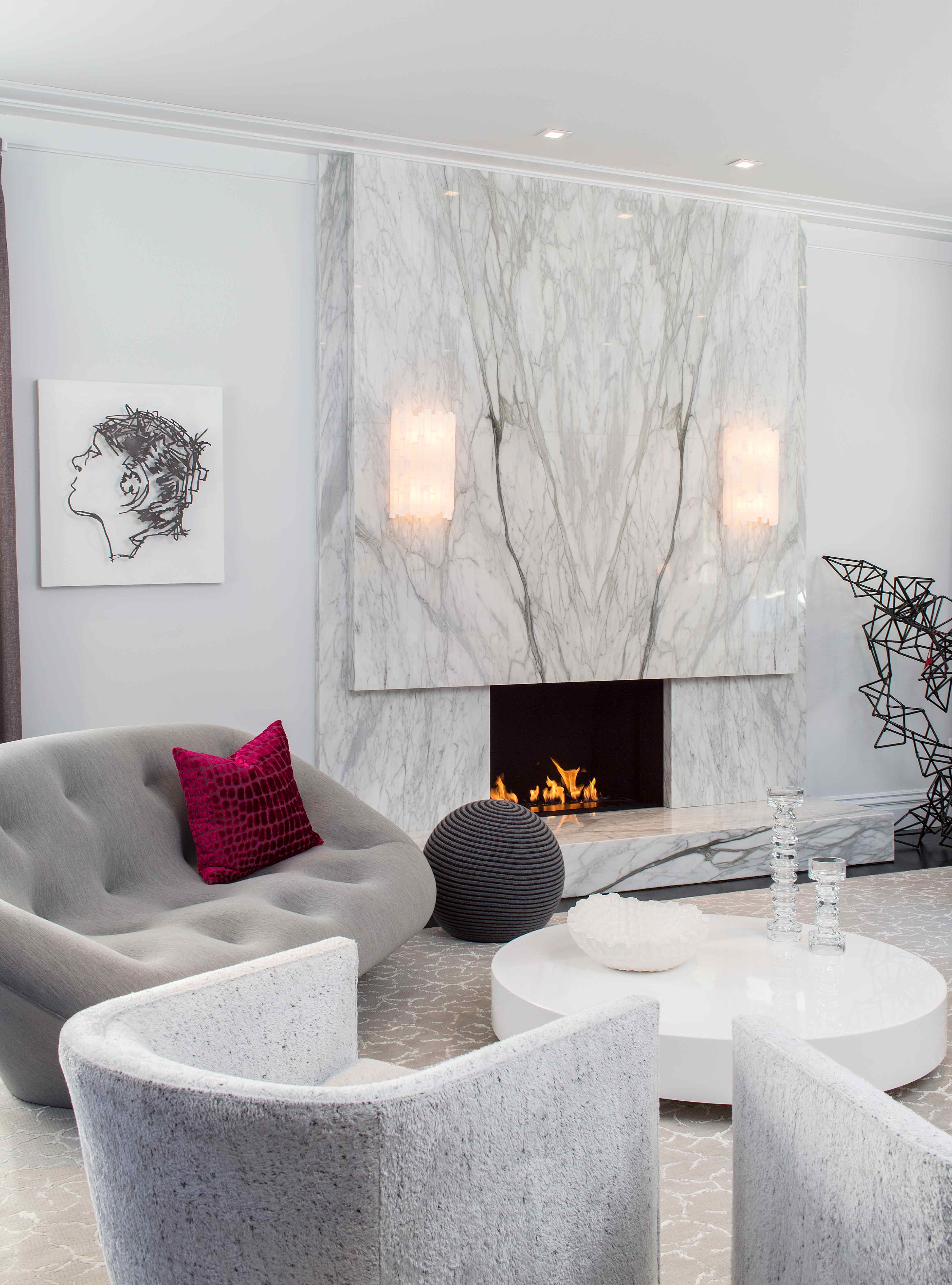 "Fireplaces have become the focal point of designing a whole room," says Carlotta Cubi Mandra, the executive vice president of Cumar Inc., New England's preeminent source and fabricator of the finest marble, granite, quartzite and exotic stones. "You used to simply have a traditional mantel with a surround, but now it's floor-to-ceiling stone that creates a dramatic aesthetic in the space." Mandra represents the eighth generation in a family of Italian stoneworkers that trace their roots to the fabled marble quarries of Verona. Today, Cumar sources marble, granite and other exotic stones from Italy, Turkey and other remote locations overseas to create stunning fireplaces that become masterpieces unto themselves. 
"It's a craft, a true art form," Mandra insists. "You need to have the right mix of engineering, craftsmanship, technology and experience to get it right and make it flawless." Through the use of standard thickness slabs, Cumar builds multidimensional fireplace surrounds as well as highly detailed and elaborate fireplaces that look like they were carved from a solid piece of stone. By utilizing slabs for these custom designs, Cumar can offer a wider range of material options while also reducing lead times.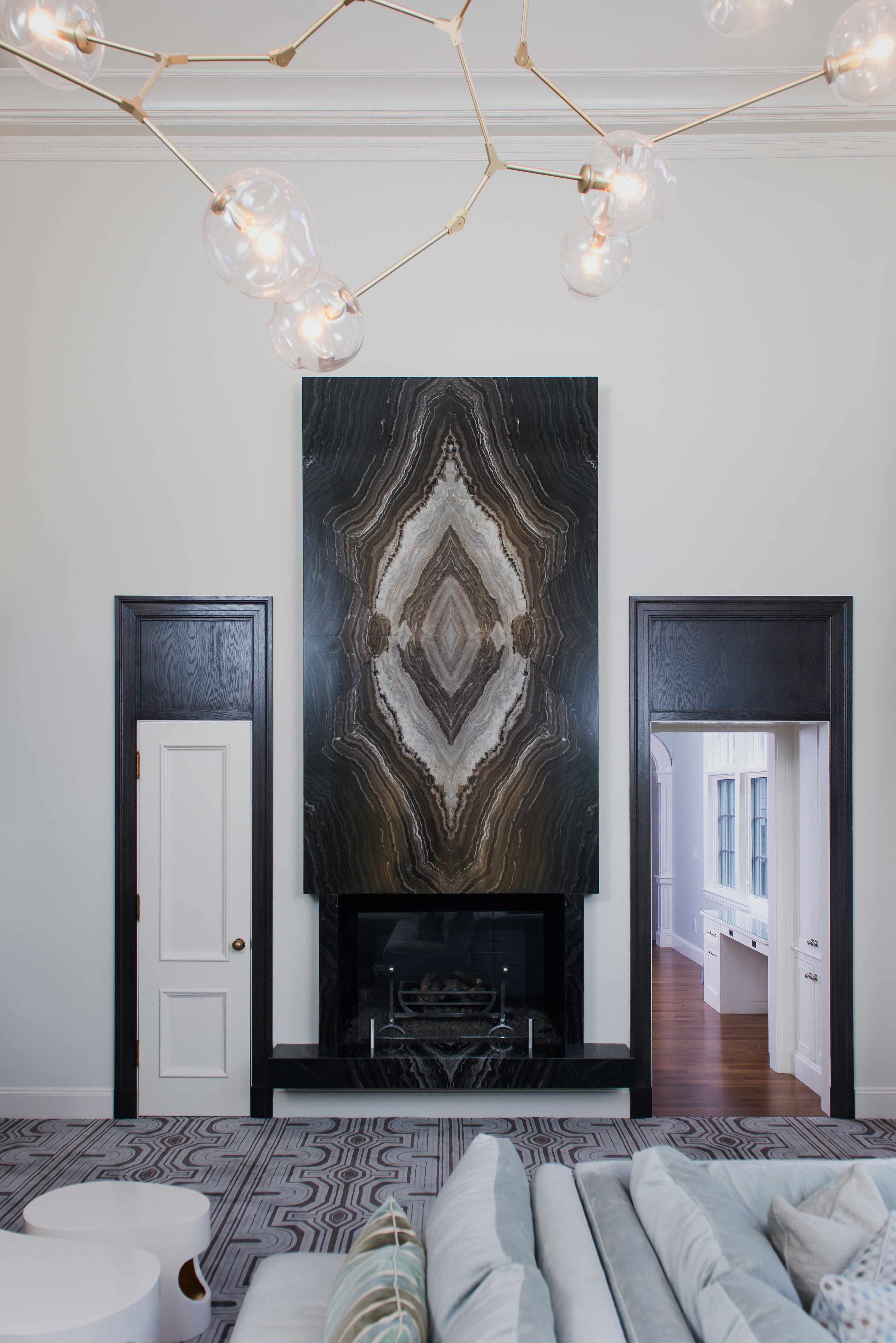 "With some of the most creative and experienced stone experts making up our team, a client can bring us their vision, and we will work closely with them to develop the design," Mandra describes. "Our people are all very creative in what they do." So, whether updating an existing space or starting from scratch, Cumar's breathtaking fireplaces anchor and elevate the aesthetic of a room. Like a fire itself, the stone possesses timeless beauty and a sense of place that pulses through its veins and warms a home. NEL