What's one of the biggest drawbacks to owning a pet? Well, besides the scratched furniture, the nightly walks in inclement weather or, in the case of a cat, the smelly litter boxes? It's the dilemma of what do you with your pet when you go on vacation. Here's an idea: Bring the furry little thing with you.
There are numerous pet-friendly destinations across New England that will accommodate lodging, dining and other activities to keep both you and your beloved animal entertained. Here are a few worth visiting.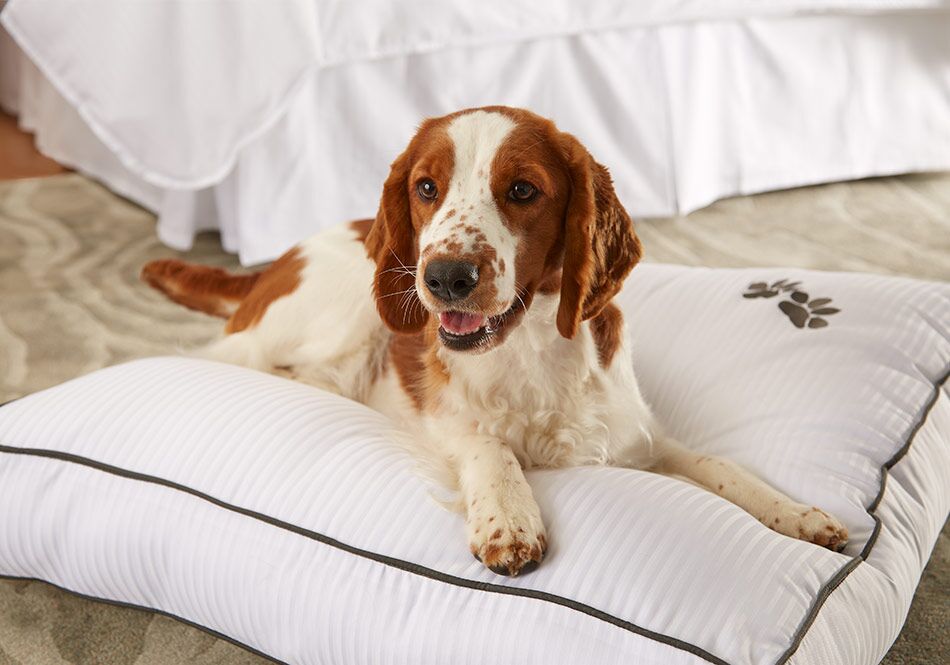 Portland, Maine
From waterfront hotels and restaurants to pet-friendly parks, this seaside city has plenty of options to keep your pet happy. The Duniway in downtown Portland sits on the water and allows two dogs with a combined weight of 75 pounds for an additional fee of $50 per stay. Nearby, the Westin Portland Harborview allows two dogs up to 50 pounds for no additional fee.
For dining, check out the Portland Lobster Company, where you can feast on lobster, crab cakes and steamers with your pet at your side on the outdoor deck. Afterwards, give your pet some exercise at the Quarry Run Dog Park or at Baxter Woods.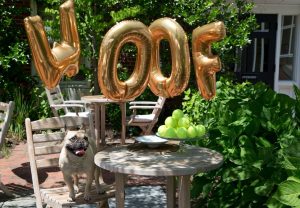 Newport, Rhode Island
The Grace Vanderbilt, located in the center of the Newport waterfront, allows one pet of any size for an additional fee of $100 per stay. Make sure to call in advance to reserve a pet-friendly room. Originally built by Alfred Gwynne Vanderbilt, a scion of the wealthy Vanderbilt family, the 1909 property is a vintage Newport mansion that has been restored to its former glory. Today, the Grace Vanderbilt features luxurious suites, a spa, indoor and outdoor pools, a five-star restaurant and a rooftop bar with a spectacular view.
While in town with your pet, stroll the famous Cliff Walk or visit historic Fort Adams State Park. You can also bring your pet on a harbor cruise with Gansett Cruises. For dining, one of the many options is a dog-friendly table at the Clarke Cooke House on Bannister's Wharf.
Jackson, New Hampshire
Check into the newly renovated Whitney's Inn, where their canine concierge will assign you to a pet-friendly room. The resort sits on 12 acres next to the Black Mountain Ski Resort, with many of the cottages just steps from the ski lifts. Two pets of any size are welcomed for an additional fee of $25 per pet, per night. Another option is the Eagle Mountain House, which was built in 1879 and allows one pet up to 60 pounds for an additional $35 per night. Noted for its quaint charm, the Eagle Mountain House is on the Register of Historic Places. Sit with your pet on the 280-foot wraparound veranda and enjoy sweeping mountain and valley views.
Nearby in North Conway is the Flatbread Company, which serves gourmet pizzas on an enclosed patio that accommodates pets. For wings, pasta and pulled pork sliders, visit Brandli's in North Conway, which also has an outside patio that welcomes pets.
Don't miss Jackson Falls, one of the state's most picturesque waterfalls. Leased pets are welcome. Dogs are also allowed in the White Mountain National Forest.
Mystic, Connecticut
This charming seaport is an idea vacation destination, with plenty of pet-friendly options. The Harbour Inne & Cottage is one block from the train station and an easy walk to all the shops, restaurants and sights of downtown Mystic. All rooms are pet-friendly, with two pets of any size welcomed for no additional fee. Well-behaved dogs and cats can be left unattended in rooms.
Not far away is the Sea View Snack Bar, where you can enjoy fresh clams or lobster rolls at a pet-friendly picnic table overlooking Mystic Harbor.
For exercise, walk the Mystic Seaport with your leased pet and explore the museum's 19th-century village re-creation, along with nine gardens.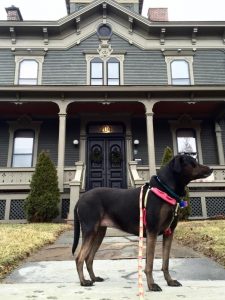 Burlington, Vermont
Two pets are welcome with no additional fee at the Made Inn, the only historic dog-friendly inn in the area. Your pet will be greeted with bowls, bedding and treats, and there is no breed or size restriction. Located in the historic Hill District, this restored 1881 mansion is now an urban, chic, all-inclusive resort. There are three dog parks in the area, several doggie daycare centers and a local pet-sitting service.
Burlington is a craft beer mecca, so you'll want to visit the Magic Hat Brewing Company. Dogs are welcomed at the outdoor picnic tables, and the list of unique beers on tap seems endless. For something different, Sweetwaters is a European-style outdoor café where dogs can relax on the patio.
For exercise, pets can run loose at Starr Farm Dog Park, which is fully fenced with separate areas for small and large pets. There is also a wading pool.
Provincetown, Massachusetts
At the tip of Cape Cod sits the Land's End Inn, which welcomes two pets up to 90 pounds for an additional $50 per pet. Set high atop a hill, the inn offers panoramic ocean views and is just steps to the beach and is a short walk to downtown. The Aerie House & Beach Club accommodates dogs of any size for an additional $12 per night. All rooms are dog-friendly and well-behaved dogs can be left in rooms unattended.
Provincetown is known for its restaurant scene, and two pet-friendly spots are Aqua Bar and Pepe's Wharf Restaurant. Both offer dazzling ocean views, along with spots on the patio to dine with your pet.
There is no need to leave your pet behind when you take a cruise off Cape Cod Bay. At Dog Gone Sailing Charters, your pet can be right alongside you on a whale-watching cruise or a sunset sail. On land, there is Pilgrim Bark Park, a fenced-in acre with sections for dogs under 25 pounds and for dogs of other sizes. Finally, there are few more beautiful spots to view the sunset than Race Point Beach, where your pet can also savor the surroundings.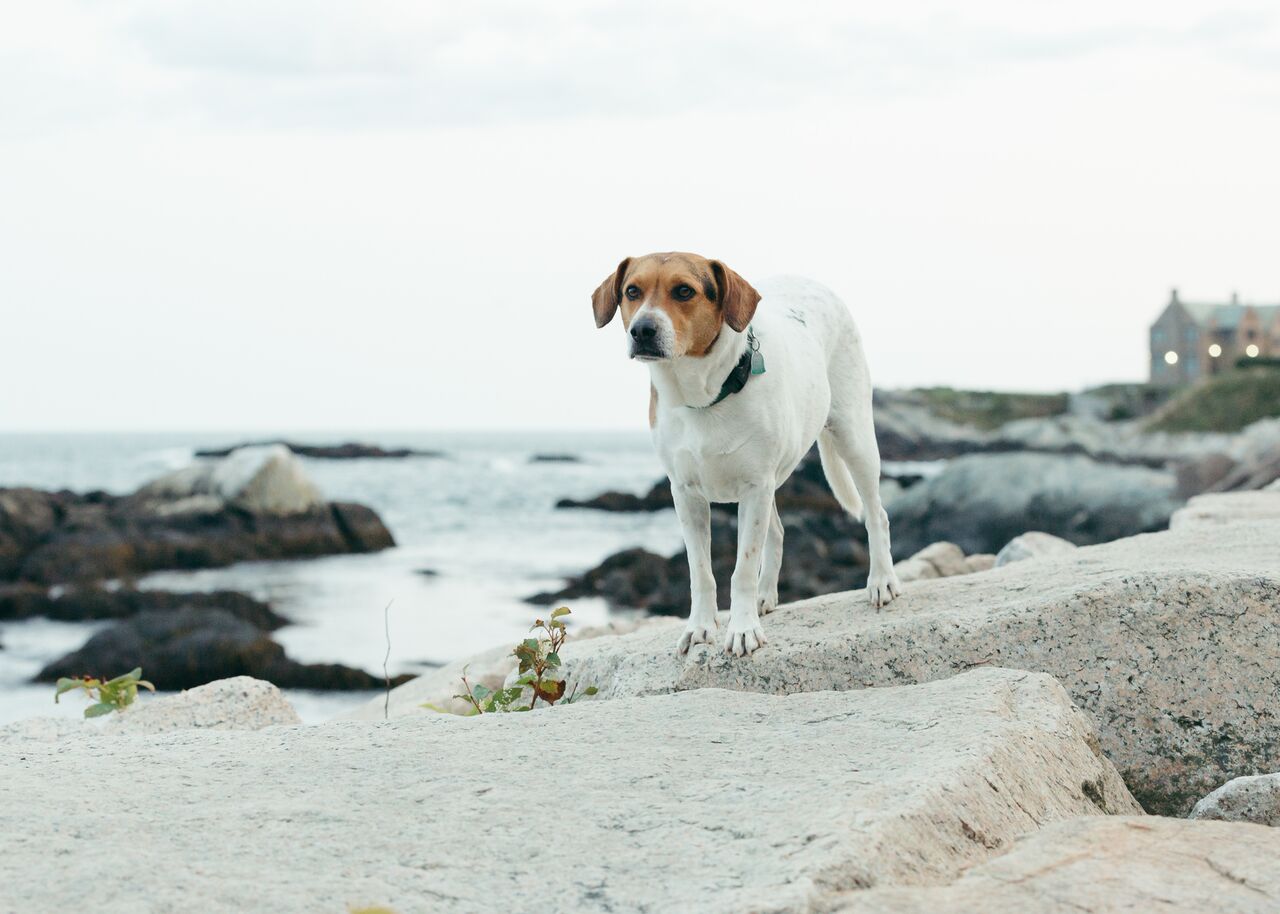 Top Photo by Caroline Goddard