A Fidelity alum follows her bliss at Maine's Cellardoor Winery.
By Jennifer Sperry | Photos by 5iveleaf Photography
Early mornings capped off by late nights. Portfolio reviews and analyses. Stock assessments. Market fluctuations. Client meetings. High stakes. High pressure. Big rewards.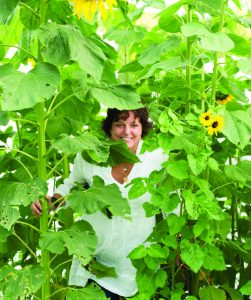 This was Bettina Doulton's world: a 21-year career at Fidelity Investments in Boston that culminated in a powerful position as a mutual fund manager. Doulton was a go-to "fixer" for underperforming funds, a whiz at analyzing business models for gross margins. She loved the work, even with all its inherent stress and long hours, had an apartment in Boston and a summerhouse in Marion, Massachusetts. Her life looked good on paper but, more importantly, it felt good too.
Then, in 2006, Doulton was diagnosed with breast cancer. She describes the ordeal succinctly as "a kick in the pants." During treatment, she slowed down a little, reflected on her goals and in turn made a momentous decision.
"I adored my whole experience at Fidelity; it was a wonderful part of my life, but I had always wanted to learn how to run a small business," she explains. "After finishing treatment in 2007, I decided it was time to jump."
A vetting of potential business purchases ensued, and when a friend told her about a winery for sale, Doulton decided it was worth a look. Immediately, on her first visit, she fell in love with the Lincolnville property, situated on Maine's mid-coast near the Camden Hills. She was particularly charmed by the circa 1790 barn that was its centerpiece. One visit to Cellardoor Winery and it immediately felt like home.
Ironically, after years spent analyzing businesses for their profit potential, Doulton suddenly found herself sitting on the other side of the desk, overseeing an enterprise all her own. "To be clear, I had no business buying a winery," she says, laughing. "I called my mother in Florida to tell her that I had bought a 68-acre farm in Maine, and you could hear a pin drop," she adds.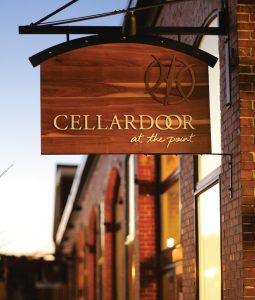 After taking the helm at Cellardoor, Doulton embarked on what she calls a 10-year learning curve. "As a portfolio manager, I never dealt with machinery breaking down or calling in payroll; suddenly, the tables were turned," she explains. Her initial naivety notwithstanding, Doulton forged full steam ahead, applying her business acumen and general can-do attitude to every aspect of her new endeavor.
As the farm's fourth owner in a century, she treaded lightly in some areas, keeping the winery's name ("It has a good heart to it," she says) and preserving its logo, whose origin is rather unique. Back in the early 1900s, a wanderer searching for work carved the "H" symbol into one of the barn doors. It was a signal to fellow travelers that the farm was a safe haven, and Doulton has maintained this welcoming status by prioritizing visitors from the moment they arrive.
"The first years were all about improving the wines and the customer experience," she relates. Renovating the property's farmhouse and barn while preserving their character came first. Now, enveloped by the barn's warm, rustic ambience, visitors can pony up to its U-shaped tasting bar, peruse the gift shop or head outside to the new back deck where views to Levenseller Mountain and grape fields abound.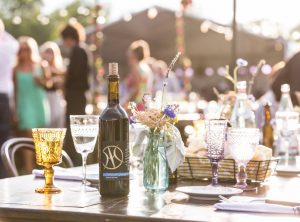 In an effort to enhance the existing wines and add more varietals, Doulton hired Maine native Aaron Peet as head winemaker in 2008. Along with his wife, Christina, Peet has evolved Cellardoor's offerings into a well-rounded collection of small-batch wines ranging from light-bodied reds to aromatic whites to sparklings. Other enhancements included modernizing the winemaking facility via new equipment and an in-house lab.
Doulton pushed Cellardoor one step further by replanting its five-and-a-half-acre vineyard in 2008. Cultivating hearty, cold-growth grapes such as Adalmiina and Marquette involved some trial and error, but after the first successful harvest in September 2012, two estate-grown vintages are now proud residents on the tasting list.
With 18-20 wines available for tasting and purchase, Cellardoor satisfies just about any preference. "We are a winery first and a vineyard second," contends Doulton, who sources grapes from California, Washington and other locales as needed. "In fact, we have way too many wines for a winery our size," she continues, "and that's because we don't want to just make what we like. We want to offer guests a broad spectrum of wines that appeals to their own palates."
Cellardoor's most popular wines include Perfect Stranger, an off-dry white made from the Kayuga grape, sourced from the Finger Lakes, as well as Ned Said Red, a Bordeaux-style, medium-bodied red affectionately named after Edward "Ned" Johnson III, the former president and CEO of Fidelity Investments. Customers also enjoy Treasure, a dessert wine made from wild Maine blueberries and maple syrup. "When in Maine, you have to do something with blueberries," quips Doulton.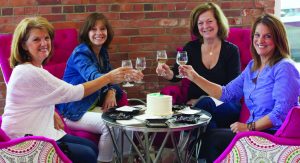 In May 2016, the Fidelity alum increased her brand's reach by opening a second tasting room in the heart of Portland. The 5,800-square-foot facility includes a tasting bar, gift shop and 48-seat dining room for special events, such as cooking classes, winemaker dinners and wine and food pairings.
"The move was designed to introduce our wines to a new and bigger market," explains Doulton. "With pink suede chairs and crystal chandeliers, the Portland interior is very chic and different." In fact, the only drawback to the expansion so far is the increased mileage on her car: Lincolnville and Portland are 90 miles apart.
To date, the small business veteran also owns a construction company and sits on the board of a Baltimore investment firm. She still finds herself waking up and checking stocks first thing, but notes that Main Street economies occupy her thoughts most days.
"Looking back at it now, 10 years later, I still say the whole thing sounds improbable. But the fact of the matter is that I'm thrilled I did it," asserts Doulton. Always one to watch, it will be interesting to see what business opportunity— Main Street or otherwise — sparks her interest next. "I have one more big run in me I think," she says. "I just don't know what it is quite yet."