These days, furniture is about much more than nailing together pieces of wood. The art of making furniture has become just that, an art, and extraordinary handcrafted furniture is being produced across New England by gifted, resourceful professionals.
Jeff Soderbergh, owner of Custom Sustainable Furnishings in Wellfleet, Massachusetts, has been called "the artistic poster boy for recycling" by Esquire magazine. His original pieces of art have also been featured in Architectural Digest, New England Home and Décor. Soderbergh collaborates with architects, interior designers and homeowners to produce unique custom pieces, using materials that range from wood and metal to stone, glass and cast concrete. Employing reclaimed materials, he transforms vintage beams into flooring, paneling and accent pieces, and will take an antique ship's ballast to craft outdoor benches, tables, fireplace surrounds and mantels.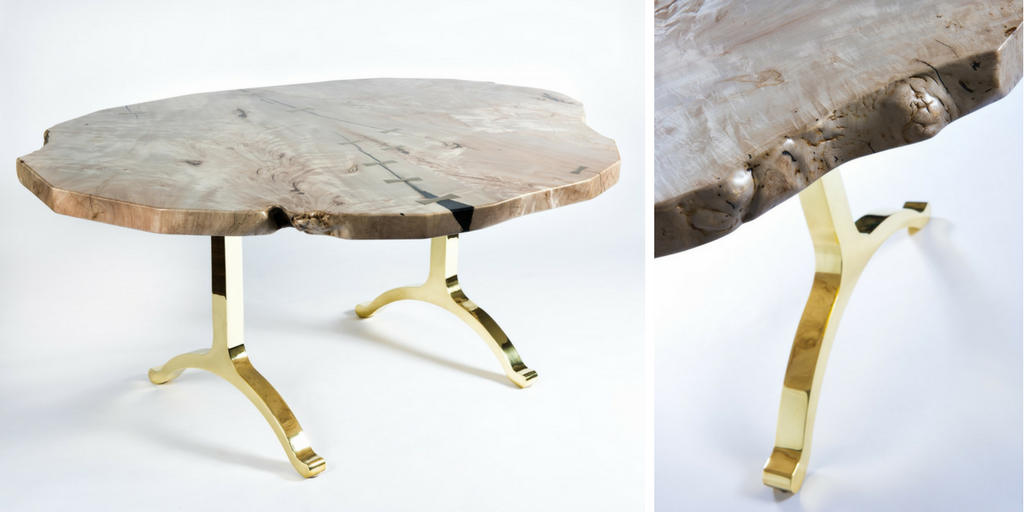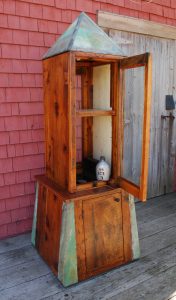 West Barnstable Tables, located just off Route 6A in West Barnstable, Massachusetts, has been designing furniture since 1970, using old wood and other materials salvaged from dismantled antique buildings, boats, pianos and wagons. Home to some of the finest handmade heirloom furniture on Cape Cod, the company is known for pieces that showcase antique paint and staircase patterns, along with Shaker-style tables, chairs and genuine Ebony wood pulls and accents. They build tables, countertops and mantles using antique woods such as Northern red pine, American chestnut and oak, while also working with new woods like cherry, black walnut, butternut, tiger maple and bird's eye maple.
 Vermont Woods Studios is an online retailer that sells furniture made from sustainably sourced, natural hardwoods. The wood is harvested in a way that protects animal habitats and takes into consideration the long-term health of the forests, with all of the furniture made from abundant North American hardwoods such as cherry, maple, oak and walnut. Everything from beds, dining tables and coffee tables to desks, bookcases and filing cabinets are available online. All of their wooden furniture is handmade in Vermont by craftspeople who have been at their trade for more than 15 years.
Chilton Furniture is a family-owned Maine company with showrooms in Freeport and Scarborough, specializing in traditional and modern Shaker-inspired furniture, as well as Scandinavian, cottage, live edge, and Arts & Crafts.
The company's roots date back to 1885 and much of the furniture is handcrafted in small Maine workshops. They also work with boutique craftsmen in New Hampshire, Vermont, and the Midwest, many of whom have been partners for decades. Chilton was founded as a maker of paints, varnishes, and industrial coatings. Today, furniture coated with Chilton finishes and stains includes delicately designed village rockers, artisan benches, cupboards and candle stands, to name just a few items in their extensive product line.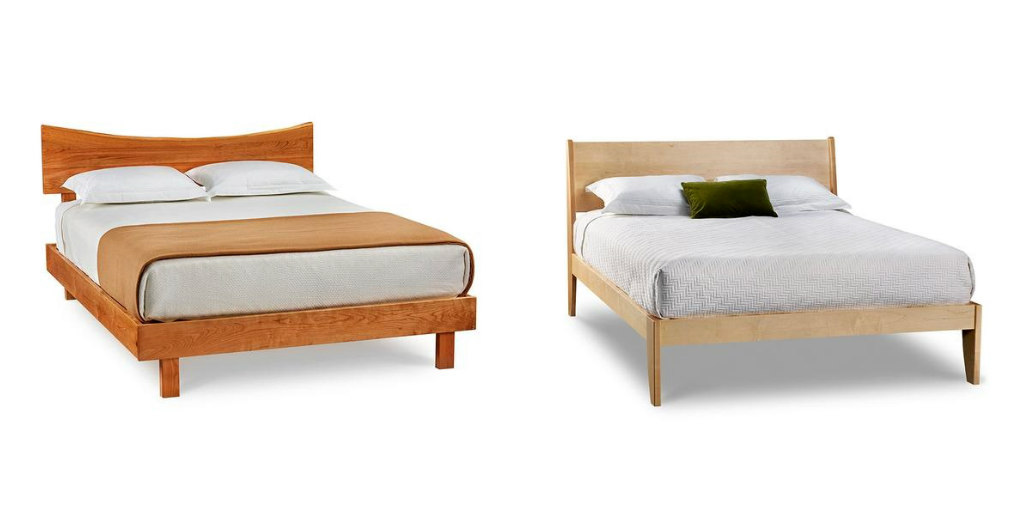 Top photo: Jeff Soderbergh's windfall maple table with over 60 inlays "patchworked" and
solid bronze butterflies and wishbone bases.