MEET NEW ENGLAND'S LARGEST PRECISION SKI MANUFACTURER.
Tucked into the heart of East Boston, inside a sizable, nondescript industrial building, there's a small slice of dynamic ski culture. "Part of the experience is locating our office," jokes Mark Wallace, co-owner of Parlor Skis & Snowboards. "It's a pretty funky building that I believe was once a textile company. But when you're here, you're transported to the mountains. "Wallace and his fellow founders, Pete Endres and Jason Epstein, all grew up as ski kids in and around New England. Wallace's family relocated to Utah when he was young, but he returned east to attend Williams College in Western Massachusetts, where he met Endres and Epstein. All three were members of the school's ski team, and each went on to compete in the professional ski racing circuit. By 2009, they came to a point in their careers when they were no longer racing. "We were skiing recreationally more seriously in New England at that point," explains Wallace, "and we noticed there was something missing in a ski that we wanted: progressive racing shapes but with traditional construction. We set out to fill that need."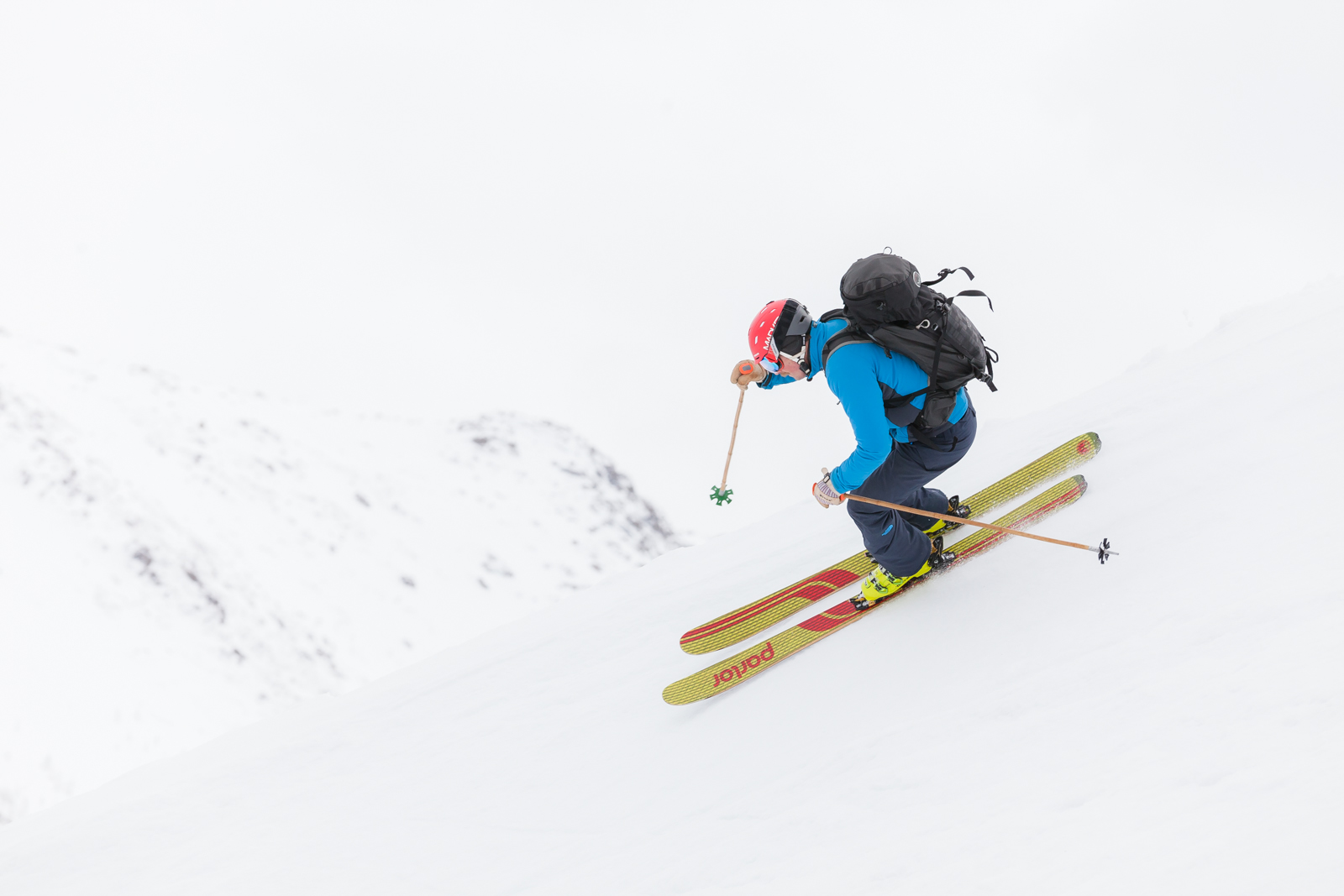 They began teaching themselves the art and science of ski construction. A cousin of Epstein's owned a former funeral parlor in Cambridge and let them set up shop there— hence the company's unique name—until the zoning board got wind of the situation. "We were there for four years until we got thrown out by the building department," says Wallace. "They told us you can embalm bodies there, you can live there, but you can't build skis there. So, we moved to East Boston and never looked back!"
Wallace admits it was slow going at first, since they were not ski engineers by trade. "Building skis is hard," Wallace contends. "Even though I was working in construction, it still took time to develop the process." The trio worked to master many things: choosing the correct wood for the core, understanding precision carpentry and epoxy-based laminating, figuring out graphic printing application, and perfecting ski tuning.
"We had to learn every element of those trades and put them together," continues the entrepreneur. "Eventually we progressed to a point where we could bring in industry experts to get the last 10 percent or so of our production operation dialed in."
From their initial run of 25 custom pairs in 2013, Parlor has become the largest ski manufacturer in New England, yet it still provides a bespoke product. "We take a lot of pride in that," says the former racer. "A lot of ski makers use an automated, high-volume process, but we attach a high level of attention to detail that is hard to replicate on mass-produced skis."
Knowing from experience that every skier is unique, Parlor offers personalized consultations. "We talk through where and how you like to ski and how you want the ski to perform," describes Wallace. "We can look at photos or videos and ask specific questions about how you want to feel when you're on the mountain. Do you want the ski softer or stiffer, longer or shorter? We then tailor the skis to meet those goals—like a custom suit."
In 2016, Parlor added a new partner, Tyler Grees, whose expertise is snowboards. "Tyler's father was actually our ski coach at Williams," says Wallace. "He graduated from Bates; then we hired him as snowboard designer and production manager and now he's an owner."
The Parlor team remains avid skiers, often enjoying New England's slopes with their families. "All of our parents skied," says Wallace, "and now those of us with kids are teaching them and having family ski days."
Parlor's customer base ranges from intermediate to pre-professional. "That moment when you're just getting more serious about the sport is the perfect time to get something engineered specifically for you," points out Wallace, who adds that Parlor skis are more durable and last longer than mass-produced options.
And they have that extra something that can really push people up a level in their skiing. "We get calls all the time from customers saying they knew it would be better, but now they're skiing at their best level ever," he reveals. "That kind of feedback is super rewarding."
BY LISA CAVANAUGH