CBD Elevates TLC at New England Spas
By Stacey Marcus
Just when you thought your spa experience delivered you to the doorstep of nirvana, three simple consonants are being added to treatments, opening up a whole new world of restoration. No, it's not THC, but a close cousin, CBD, or cannabidiol. This non-impairing compound of the cannabis sativa plant is known to reduce inflammation, get your blood flowing, pacify pain, and ease myriad maladies—minus the high. CBD is legally derived from hemp, defined as cannabis plants with no more than 0.3% tetrahydrocannabinol (THC), the mind-altering substance in marijuana.
This latest trend in holistic healing provides a multitude of benefits and is a must-try for anyone looking to ease tension in both the body and the mind. Several New England hotels, inns, and resorts have added CBD-focused therapeutic services to their spas' menus.
Mandarin Oriental, Boston, is the first Mandarin Oriental property in the Americas to partner with a sustainable hemp-derived CBD wellness line. Their Causemedic offerings include a Restorative Massage, a Vitality Massage, a Tranquility Wrap, and a Holistic Renewal Ritual. "With the combination of a proprietary PhD-developed CBD delivery system and holistic sustainability practices, each highly curated therapy has the potency to transform skin health and state of mind," says Jason Paluch, the property's Senior Director of Spa and Wellness. "The healing properties of hemp-derived CBD work to enhance overall wellbeing and restore balance to the body."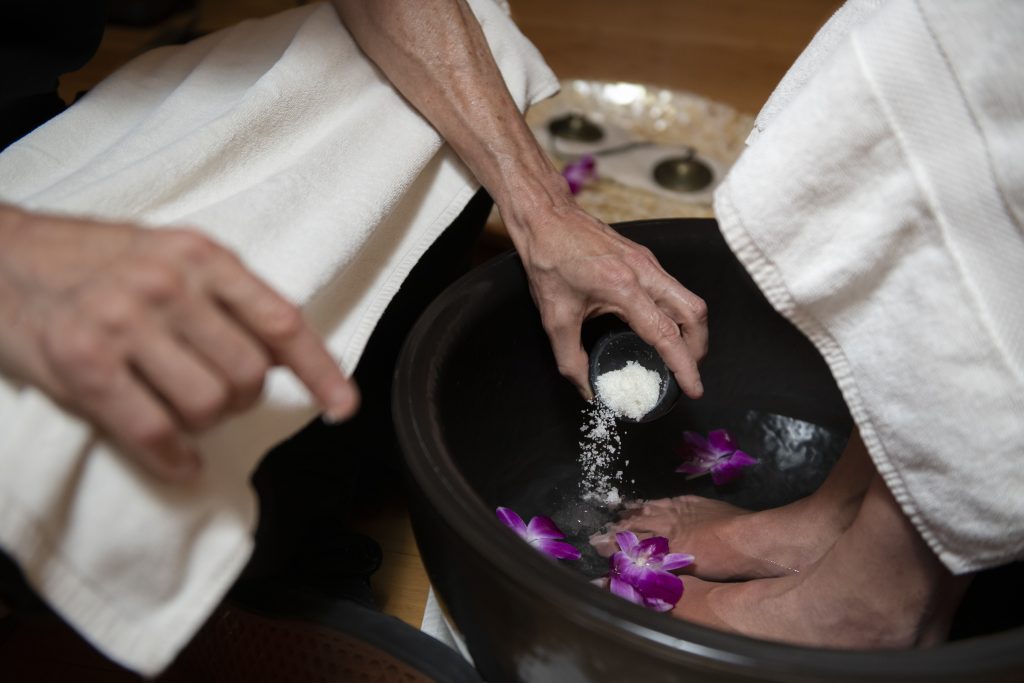 New Hampshire's historic Christmas Farm Inn and Spa now offers a range of branded CBD products and topical treatments using only the locally sourced Elmore Mountain Therapeutics line as part of its holistic wellness program.
In the heart of Vermont's Green Mountains, the spa at the luxury Topnotch Resort uses its own house-blended CBD massage oil for its R & R CBD massage. You can have the aromatherapy oil of your choice added and whatever is left over is for you to take home for continued relaxation.
If heading north for a retreat, check out the CBD-infused massage at Hidden Pond's Tree Spa in Kennebunkport, Maine, an exclusive getaway featured elsewhere in this issue. There you can enjoy specially curated CBD oils that enhance your well-being and allow your body to relax while you bask in the beauty of birch trees.
If your restoration route is south, pop by Mirbeau Inn & Spa in Plymouth, Massachusetts, for its Pure ZEN Ritual Treatment, a blissful CBD bath experience that provides deep harmony, balance, and calm for the body from head to toe.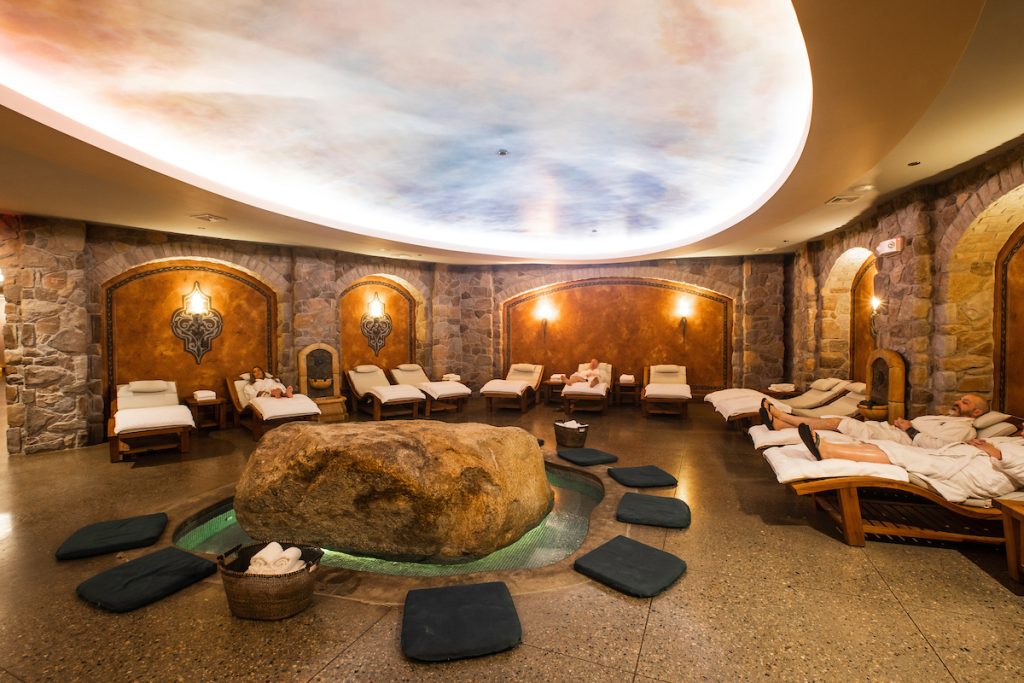 Evolve Apothecary, in Providence, Rhode Island, offers its own take on a CBD Oil Massage using extracts of ginger root and CBD that has been CO2-extracted exclusively from organically cultivated, USA-grown hemp flowers.
And finally, if you find yourself in Greenwich, Connecticut, be sure to visit the J House Spa, where you can enjoy the Veg Out Facial, a customized CBD facial that calms inflammation, hydrates, and replenishes skin with essential oils and cannabinoids.
Now seems like the perfect moment to enjoy a bit of TLC with a CBD spa treatment – no matter where your journeys take you.