There's a new brew in town – P-Town, that is.
Provincetown Brewing Co. (PBC) recently opened its taproom doors and will be serving up their signature beers as well as food favorites from former occupant Bradford Natural Foods Market. In a true nod to their community-oriented approach, they've kept on the beloved market's kitchen staff.
Not just another craft brewery, PBC was founded on the progressive ideals deeply rooted in Provincetown's history, with an emphasis on giving back, or what they call #draftivism. They proudly donate 15% of their profits to organizations near and dear to their hearts, including Provincetown Commons, The Generations Project, and Summer of Sass.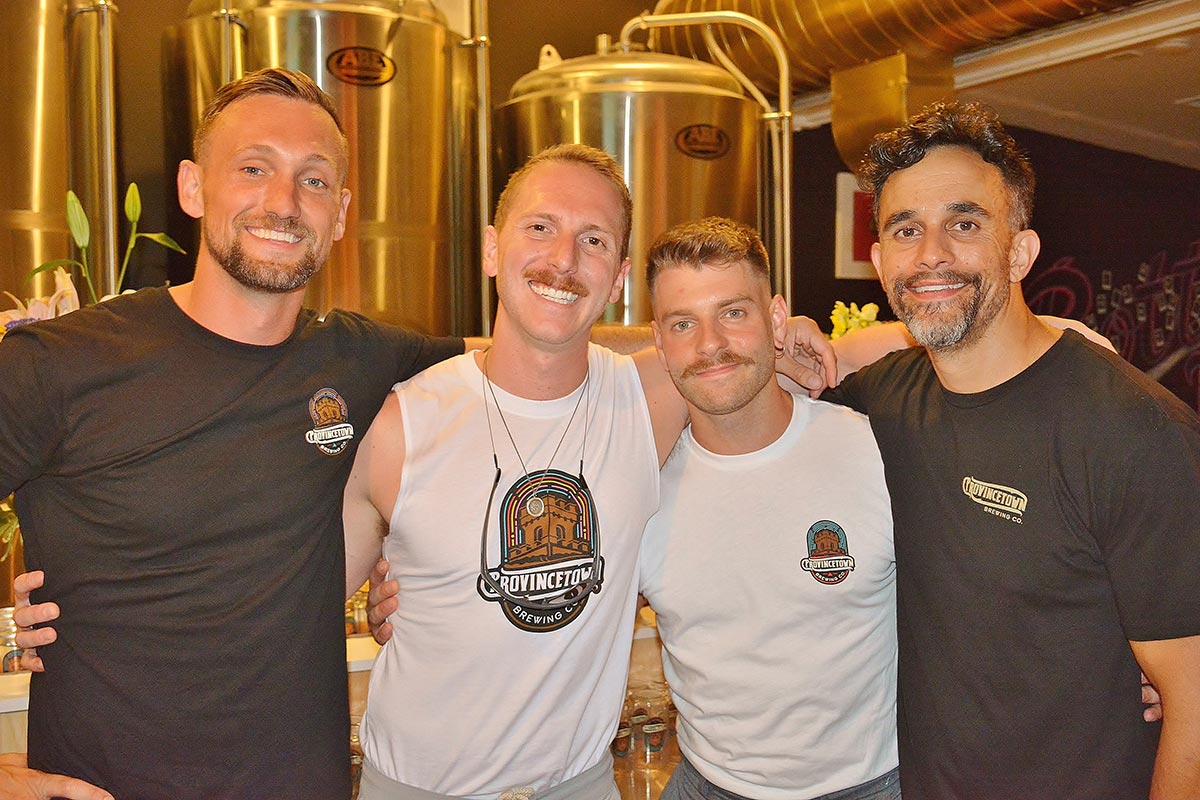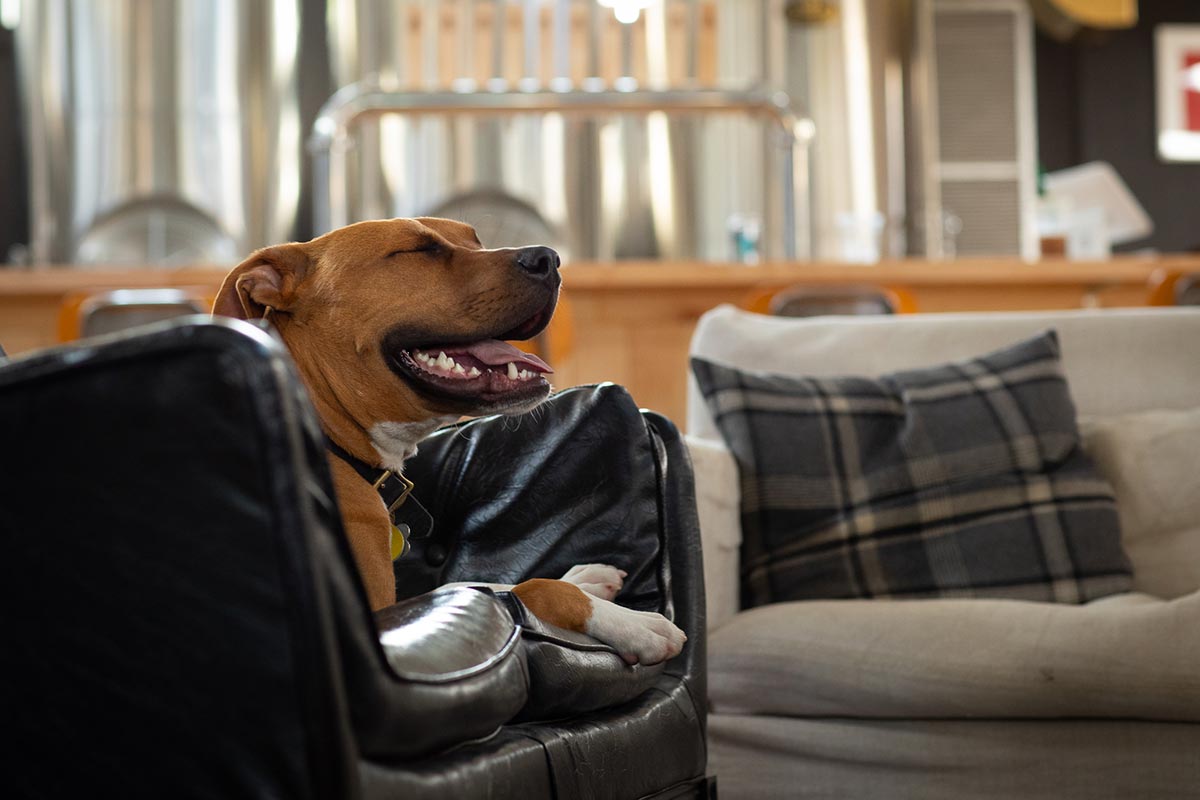 The company unofficially launched in fall 2018 when it hosted a Flip-the-House Flip Cup Competition as a way to engage their community, support progressive activism, and encourage voting in the midterm elections. The event raised $2,500 for The Shack, the town's new LGBTQ welcome center.
The LGBTQ-friendly brewery was co-founded by Chris Hartley and Erik Borg, who see it as a true community space for people from all walks of life. To prepare for the opening, Hartley apprenticed at Turtle Swamp Brewing in Jamaica Plain.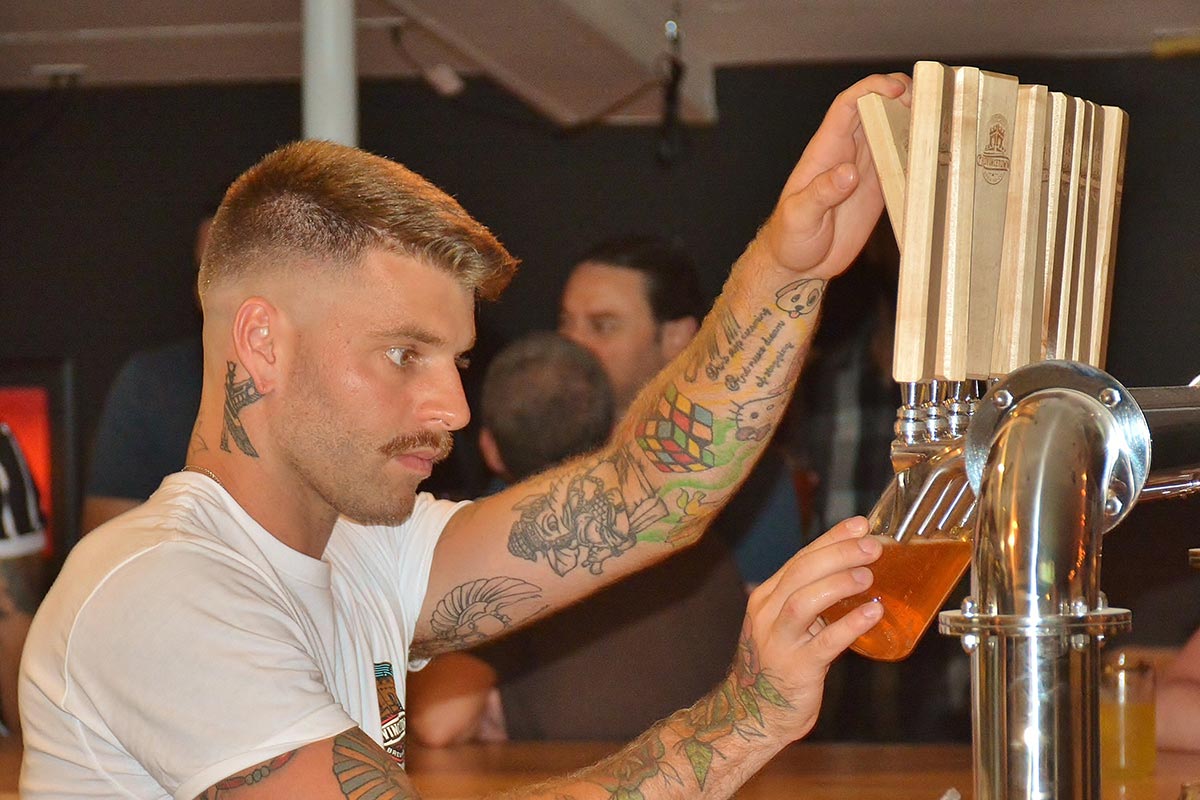 Currently, three beers are available, with a fall porter coming soon. Their sour ale, Crandaddy Sour, was named by a fan through an Instagram contest. They've also collaborated with Dorchester Brewing Company on their hefeweizen, The Enchanted Hefe.
Located at 141 Bradford Street, the brewery will be open year-round. Current taproom hours are Monday through Saturday 9 a.m. – 11 p.m. and Sunday 9 a.m. – 10 p.m. For more information, check out their website or follow them on Facebook, Twitter, and Instagram.