Who doesn't love a good rollercoaster? Or water slide or zip line? Here in New England, it is Amusement Park season, so we've rounded up six suggestions for destinations certain to provide a sunny day's worth of thrills and giggles.
Connecticut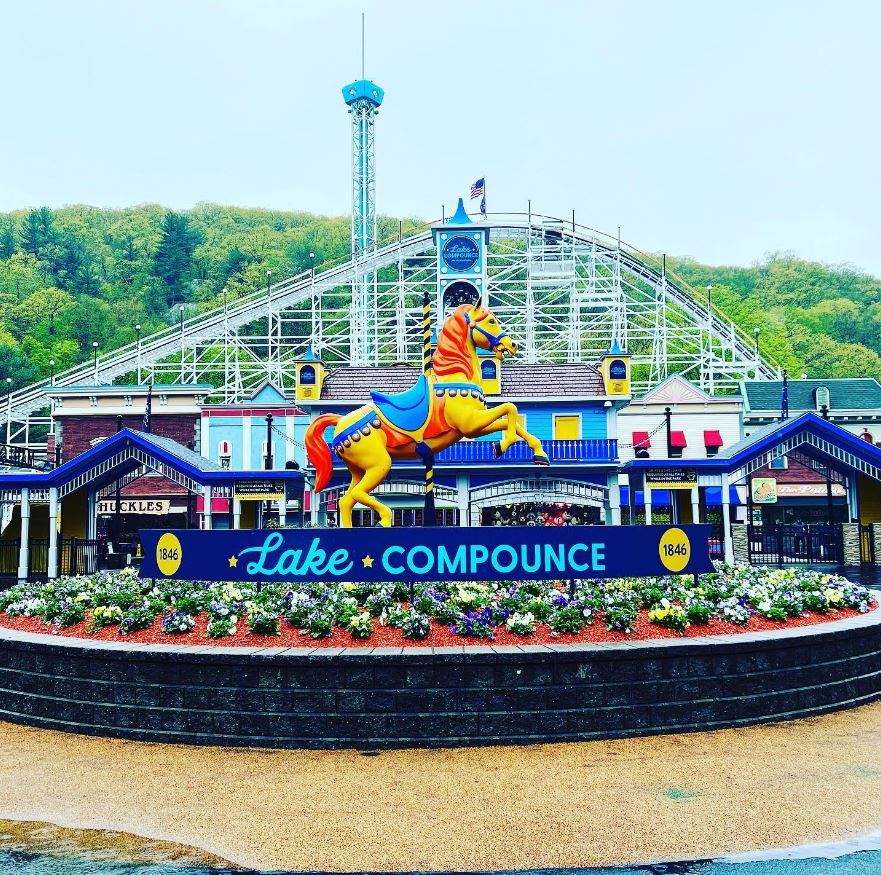 Bristol's Lake Compounce has the distinction of being considered the oldest continuously-operating amusement park in North America, so it seemed fitting to start our list with this delightfully old-school (but continually modernized) fun park. Started as a lakeside picnic park in 1846 and currently Connecticut's largest water park, aqua adventures are still a big draw for visitors to Lake Compounce, with activities available for every age and thrill-seeking level. The park is also home to Boulder Dash, which has been voted the world's #1 wooden roller coaster, carousels, bumper cars, Ferris Wheels, and many other exciting rides and attractions for the whole family.
Massachusetts
The big sibling of all the amusement parks in our region, Six Flags New England, in Agawam, near Springfield, has something for everyone. With an overall DC Universe theme, Six Flag NE has world-class rollercoasters, wave pools, and drop rides, with names like Riddler Revenge, Harley Quinn Spinsanity, Gotham City Crime Wave, and Catwoman Whip. Younger visitors will also be entranced to meet their favorite Looney Tunes characters strolling the main streets of the park, which was originally known as Riverside Park before becoming part of the Six Flags family of amusement centers.
Maine
After visiting with Tweety, Sylvester, Daffy & Bugs, travel on up to York Beach, Maine, to experience the real thing at York's Wild Kingdom. The zoo and amusement park feature wild animals from around the world that you can observe and learn more about, as well as petting zoos for up close and personal animal time. The family-friendly park has carnival rides, a miniature golf course, and concession stands, as well as being a quick jaunt to Short Sands Beach. Don't miss their expansive Butterfly Kingdom, a verdant exhibit filled with numerous species of South and Central American butterflies.
Rhode Island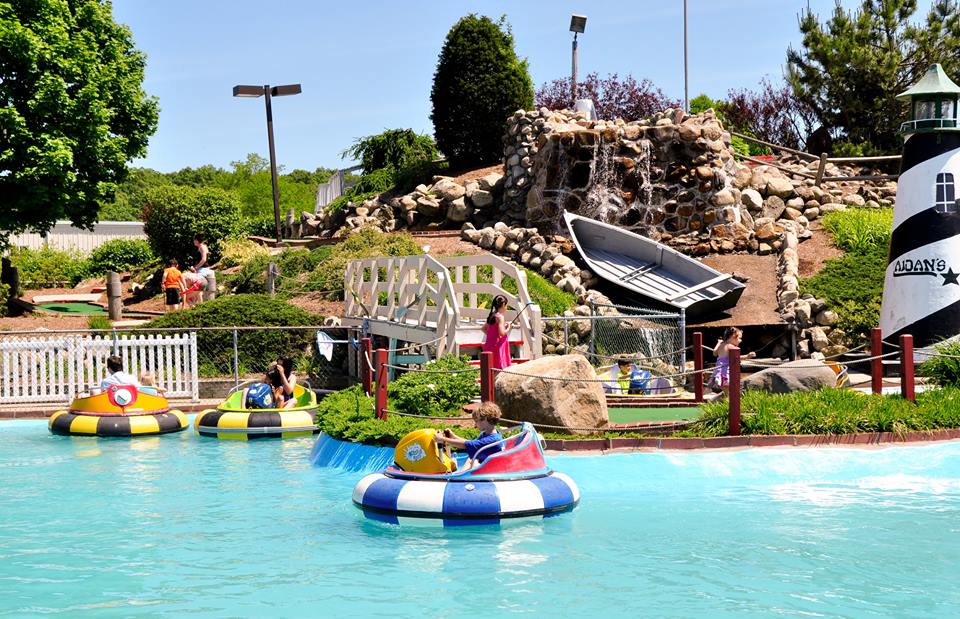 Head to the coast in Narragansett for a day of bumper boats, mini-golf, Go-Karts, BankShot Basketball, and batting cage practice at Adventureland Family Fun Park. Make sure to leave time for a spin on Poppy's Victorian Carousel and room for something sweet from Burdick's Ice Cream. Adventureland Family Fun Park is proud to be the #1 spot for family fun in the Southern Rhode Island area.
New Hampshire
River slides, pirate ships, fifty-foot flumes, and kiddie canoes are just a few of the awesome rides at this Salem, NH, adventure park. With fun on both land and water, Canobie Lake Park has over 50 rides for thrilling or chilling this summer. Perfect for groups, as well as individuals and families, the park has a wide range of dining and snack options, puzzle rooms, arcade games, gift shops, and "mid-shriek" ride photo ops.
Vermont
Say goodbye to snow and hello to even more fun at Bromley Mountain in Peru, Vermont, where the ski runs of winter transform into summer adventure. From alpine slides to giant swings, trampolines to space bikes, and mini-golf to rock climbing, their Mountain Adventure has plenty to enthrall you. Plan an extra day to explore their Treetop Adventure Course, a lofty zip-line and climbing experience that takes you through the stunning tree canopy, or indulge your thrill-seeking soul with the Sun Mountain Flyer, New England's longest ZipRider. For more grounded fun, choose Bromley's 18-hole, lift-served disc golf course, perfect for every level of play.
Featured Image by wirestock on Freepik