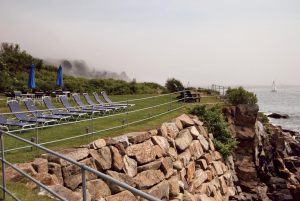 When filming an episode of New England Living TV, we typically spend several days in the town that is being highlighted. While much of our time is devoted to filming at the featured home, we manage to enjoy a bit of downtime when we happily play tourist. Filming the first season of New England Living TV took us to more than a dozen cities and towns throughout the region, including York, Maine.
Set on the Atlantic Ocean along the Gulf of Maine, with a large, naturally-protected harbor on the York River, York served as a major port prior to the American Revolutionary War. Post-war trading embargoes resulted in a period of decline for the area, until its oceanfront location began attracting well-heeled summer visitors. With a wide-ranging selection of hotels and restaurants, nature preserves, three 18-hole golf courses and four sandy beaches, York continues to thrive as a summer resort.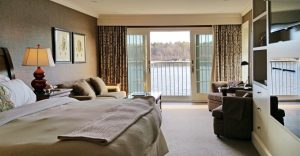 When we were in York, we took up temporary residence at the Stage Neck Inn. Set on a peninsula that juts out into the water, this 58-room resort is all about "location, location, location." With terraces and balconies overlooking the water from every room and an adjacent sandy beach, the resort has made the most of its remarkable locale.
While picture-perfect Cape Neddick Light Station – a.k.a. "Nubble Lighthouse" – and Mount Agamenticus Conservation Region are worth exploring, both less than 10 miles from Stage Neck Inn, one could be forgiven for failing to venture away from the resort's two pools, four restaurants, spa, tennis courts and beach for the duration of their stay.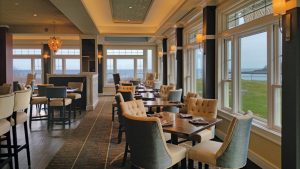 Unfortunately, spending every waking hour ensconced in a chaise lounge on a cliff overlooking the ocean wasn't an option for us (we had a job do!), but we certainly appreciated the resort's luxe accommodations and expertly-prepared food when we arrived after wrapping up each day of filming.