Photography by Aaron Usher.
Andreozzi and his team handled the renovation of  Boothden, the home highlighted in our Middletown, RI episode.
Boothden was originally owned by Edwin Booth, who built the house in 1883 as his summer retreat. Booth, considered the greatest Shakespearean actor of his time, opted for Middletown over the more-fashionable Newport in an effort to avoid prying eyes. And you can understand why he craved privacy; his brother, John Wilkes Booth, had assassinated President Lincoln nearly 20 years earlier.
Booth commissioned designer Calvert Vaux to create Boothden. Vaux had already gained fame by collaborating with Andrew Jackson Downing to plan the grounds of the White House and the Smithsonian. Less than 10 years later, he teamed with Frederick Law Olmsted on the design of Central Park. He was very much the "it" designer of the era.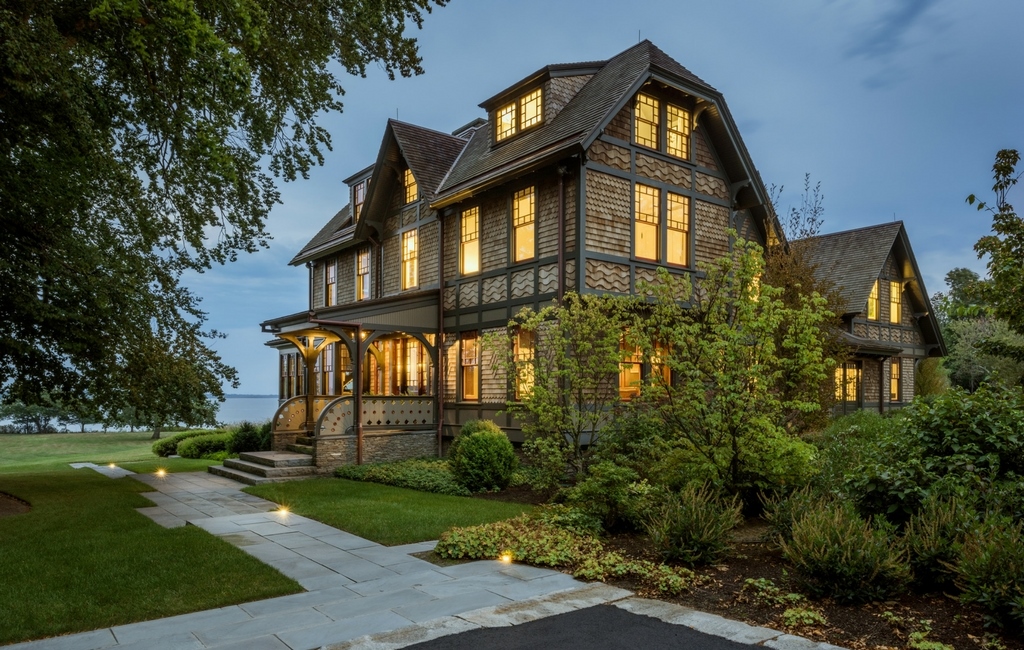 His design for Boothden introduced elements of the Stick Style into what was primarily a Queen Anne Revival façade. The result is an elegant, yet humble structure that is both showy and restrained.
Following Booth's death in 1893, the home was inherited by his daughter, who sold it 10 years later. It then passed through a series of owners, including one who rented it to bookies who used it as the base for a gambling scam. This scam is said to be the inspiration for the Oscar-winning film, The Sting.
By the time the current owners purchased it in 2007, Boothden was badly in need of repair. The homeowners decided to restore Boothden to its former glory. So, they turned to David Andreozzi, AIA and principal of Barrington-based Andreozzi Architects. Andreozzi is also the architect who handled the renovation of the home featured in the Bristol episode of New England Living.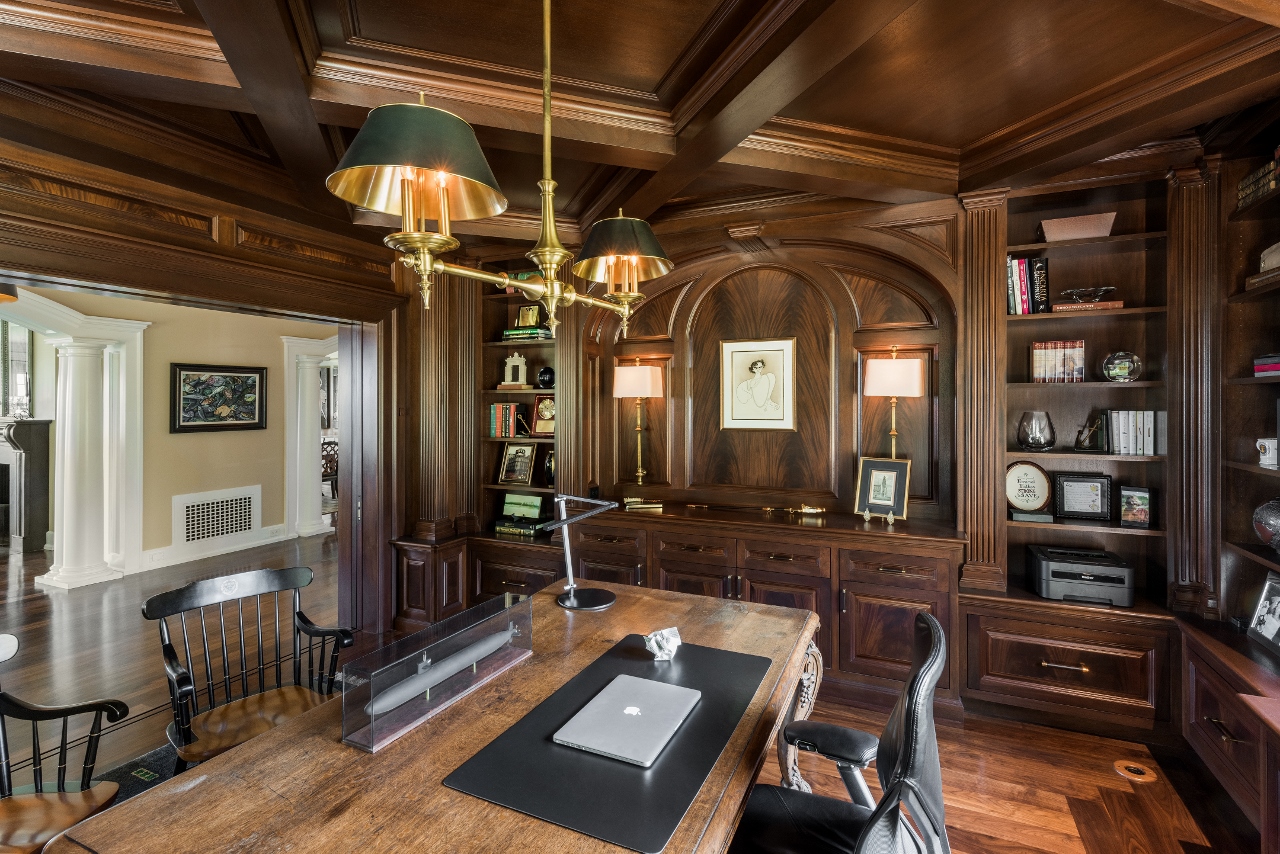 Andreozzi holds bachelor degrees in architecture and fine arts from the Rhode Island School of Design, in addition to a concentration in woodworking from RISD's Furniture Design program. With his renovation of Boothden, he flexes all of his creative muscles.
The front façade of Boothden retains its historic pedigree, while the rear of the property has been updated to reflect a more modern lifestyle. A similar approach was taken with the interior.
Period-appropriate detailing blends seamlessly with a layout that is now more conducive to today's lifestyle. Across the back, the home's water-facing side is an open space that includes a kitchen, which flows into a dining and sitting area. A barrel-vaulted ceiling over both spaces is a warm and inviting touch — and a showstopper. With a series of handcrafted balusters, the center staircase is a sculptural work of art.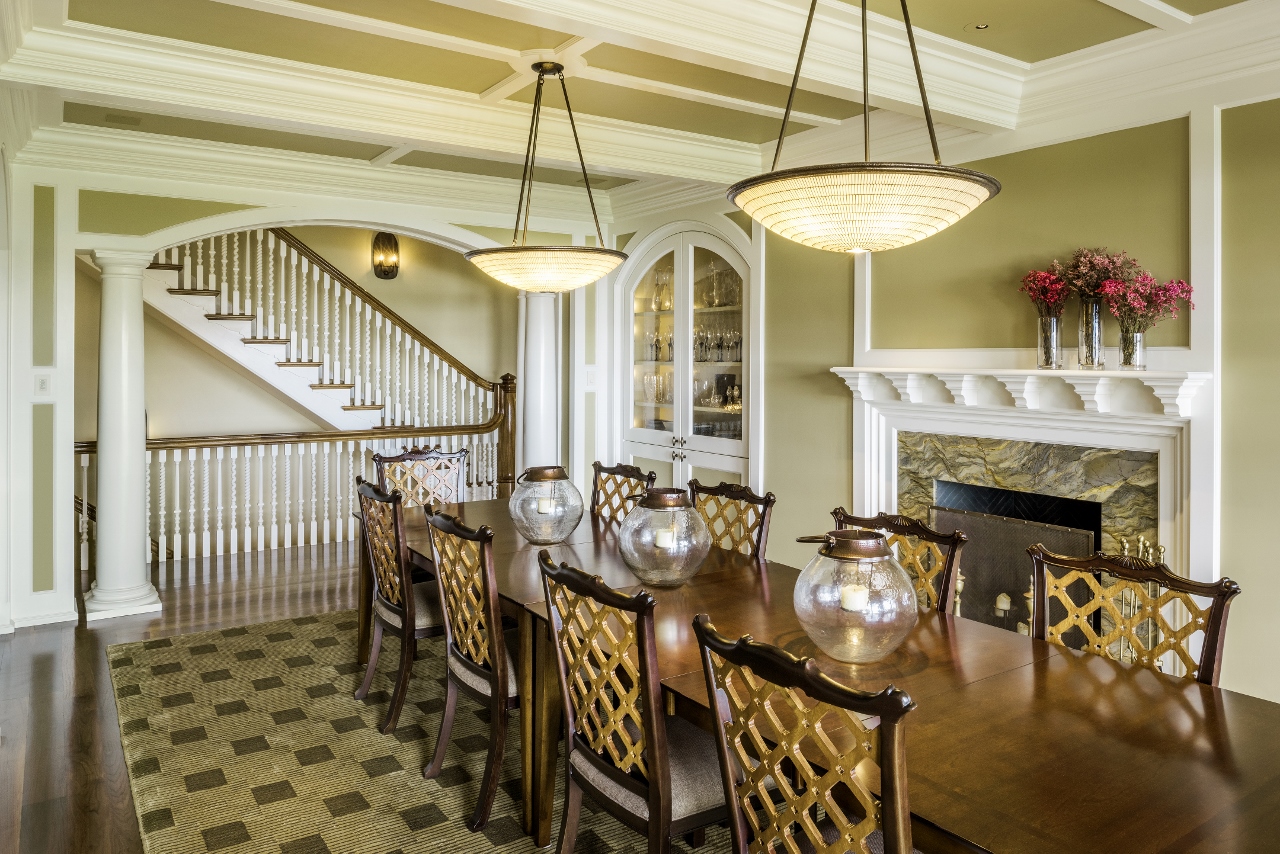 Andreozzi and his team have adroitly reinterpreted Boothden into a home that embodies a sense of history with a feeling of seaside livability that will endure for another 100 years.