Six stunning kitchens were chosen from dozens of entries at Clarke's Annual Designer Appreciation Night this past fall. This year's event was hosted at 7 Tide, the Sub-Zero & Wolf showroom and test kitchen in Boston's Seaport.
Here are the winners in the Transitional Division.
First Place Transitional Kitchen
The kitchen in this new dream home encompasses the entire first floor and the homeowners were keen on maximizing the magnificent water view right outside the window. Julie and Cam collaborated to create a gracious space that would be flexible for small family dinners and large-party entertaining.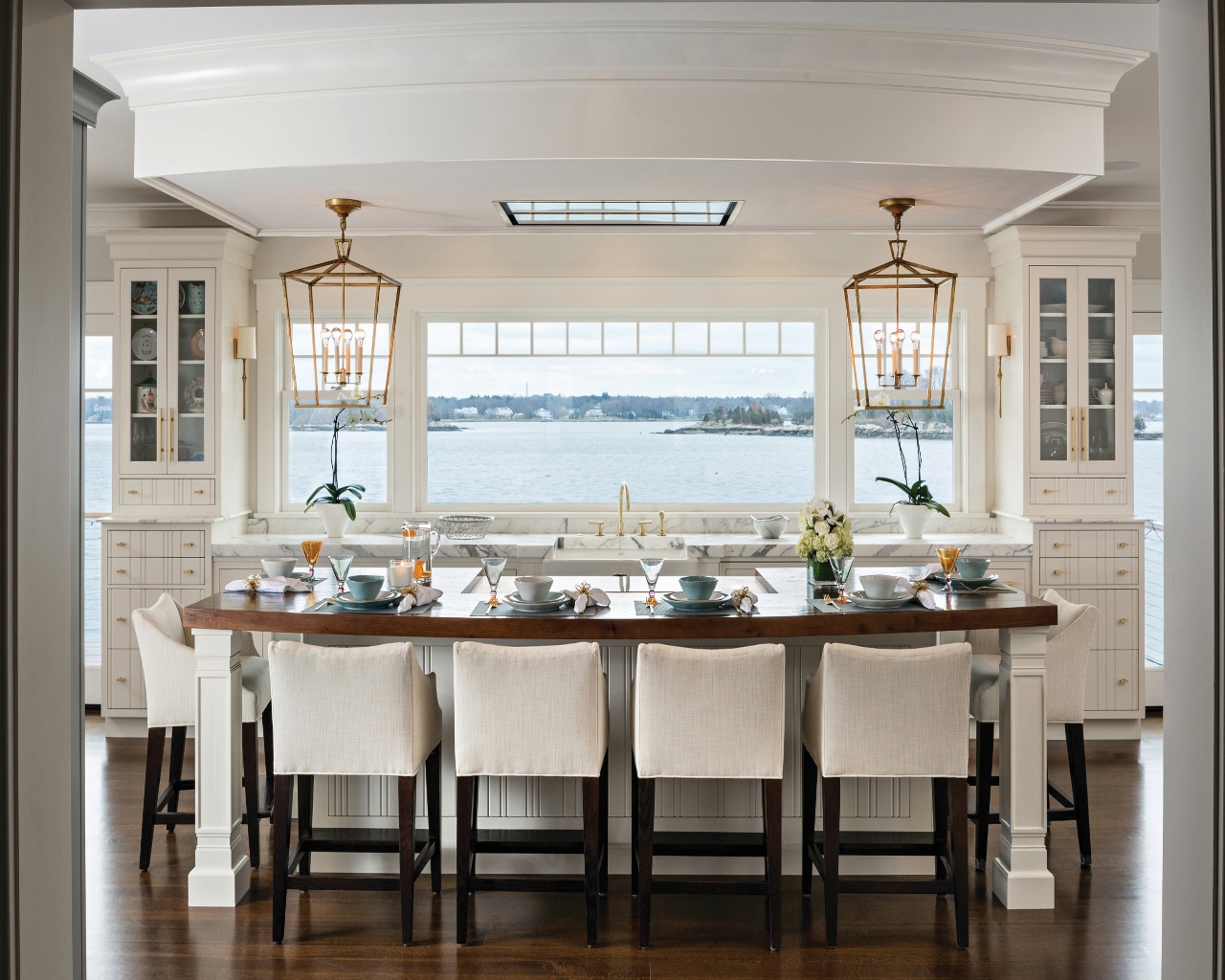 Second Place Transitional Kitchen
This project transformed a very choppy space on different floor levels into one gracious living area. With the help of Michal Gallin of Gallin Architects and Interior Decorator Renae Cohen of Renae Cohen Designs, the team created a sleek, inviting room combining rich wood tones, luxe textures and beautiful appliances.