By Stacey Marcus
Looking to take a road trip and hoping your tail-wagger can tag along? You'll be happy to learn that many New England hotels and resorts not only welcome dogs but have elevated their pet services to luxury levels. Think gourmet menus with handmade dog biscuits and K-9 ice cream, designer dog beds, special treats and toys, concierge services, and curated lists of places to roam that appeal to top dogs and their humans.
One of the best spots for your pooch to get pampered is at Kimpton boutique hotels, which have been pet-friendly since the company was started in 1981 and founder Bill Kimpton brought his dog, Chianti, to work. Today Kimpton offers a bevy of complimentary pet-friendly amenities and will accommodate your pups (and kitties, too!) no matter how many are in your crew or how much they weigh. "It's obvious that here at Kimpton, we love our pets," says Joe Capalbo, CHA, New England Regional Director of Operations for Kimpton Hotels & Restaurants. "And as a hotel brand, we know that nights away from home are a lot more fun when you have your furry companion by your side."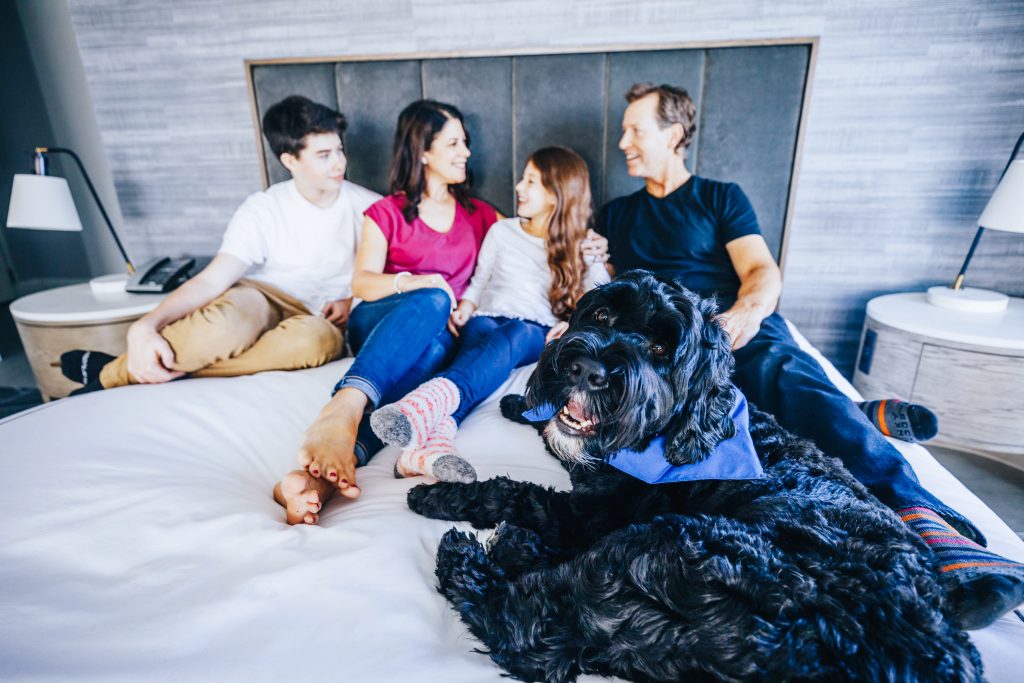 Dogs staying at the Kimpton Marlowe in Cambridge will be inspired to be wicked smart through the new Dogs with Pedigree package, complete with interactive dog treat puzzles, Link Smart Pet Wearables, and a Doggie Diploma. Vermont-bound canines will enjoy the Pampered Pooch Package at Kimpton Taconic in Manchester.  In addition to the hotel brand's standard pet-friendly amenities, this puppy-loving package includes a lush Orvis dog bed and food bowls provided during your stay, a Timberwolf USA braided collar made of climbing rope for your furry friend and dog-friendly hiking and outdoor adventure recommendations.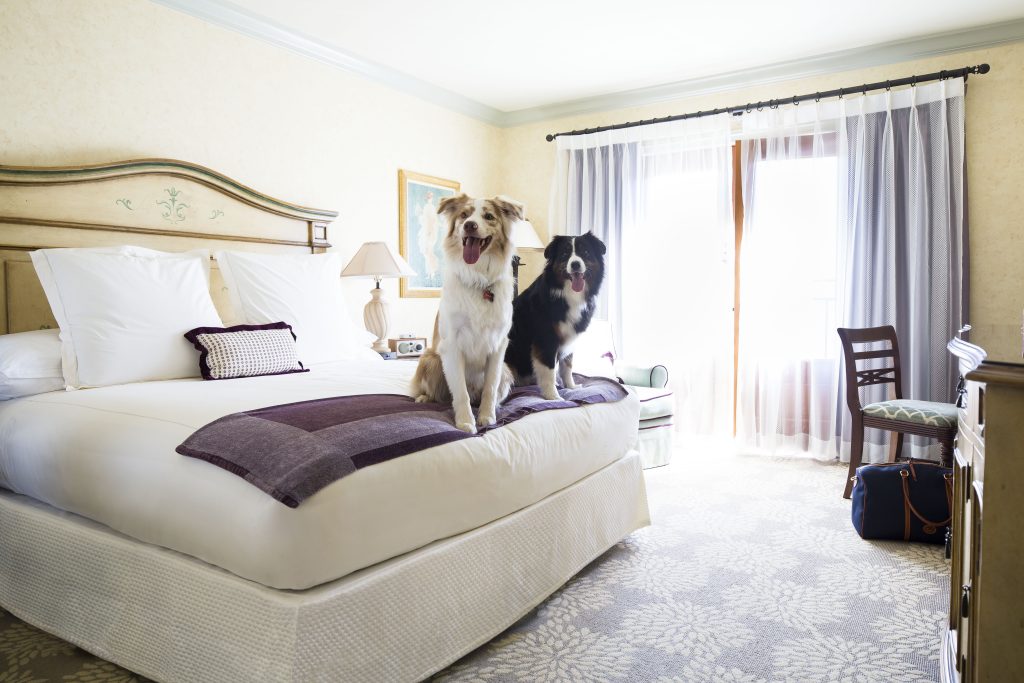 If you and your four-legged best friend are visiting Connecticut's Gold Coast, you can arrange to have them walked, groomed, or massaged at the dog-welcoming Delamar Greenwich Harbor. Headed to Rhode Island? The Pooch Pet Program at Ocean House and Weekapaug Inn includes treats, a toy, and sweet dreams in a designer dog bed. Dogs can also enjoy doggie paddle swim time.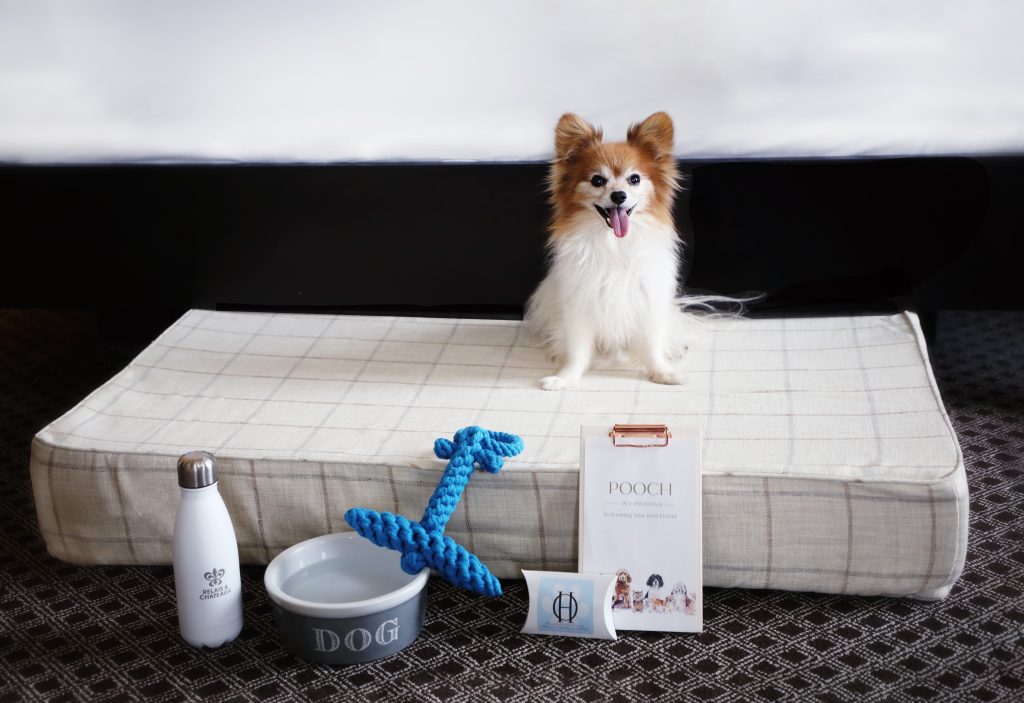 Your romantic vacation to historic Stonehurst Manor, a five-star hotel in North Conway, NH, can include Fido with their Bring Your Pet package. Both you and your furry friend will enjoy a pampered stay in a first floor Mountain View Wing Room with a private entrance, doggy treats, raised food & water bowls to use while at the Manor, and a personal welcome note from the General Manager.
The special Dogs Days program at Maine's Inn by the Sea features indulgences for both canines and their human companions. One of the first pet-friendly luxury beach resorts in Portland, Inn by the Sea has been dog-friendly for over 25 years, with complimentary amenities like handmade treats at turndown. Their love for animals extends to the Inn's fostering program, run in collaboration with the Animal Refuge League of Greater Portland, and through which over 160 deserving dogs have been adopted.
What are you waiting for? Go fetch some fun at one of these fine destinations today!