Featured Image Credit: Connor Blake/Maine Mariners.
Another great collection of activities for when you feel like heading out  – to go back inside! Traveling to Maine this time, we visit the lively city of Portland:
Drink Up
Photography Courtesy of Shipyard Brewing
Located in the Old Port area of Portland, the Shipyard Brewing tasting room and brewery offers an intriguing and varied selection of beers and hard seltzers. They are committed to cultivating a new generation of creative, passionate brewers who are constantly exploring innovative and diverse styles of beer. With always-on-the-menu choices such as Export Golden Ale Bluefin stout, Old Thumper Extra Special Ale, and Finder Session IPA, and seasonal brews flavored with fresh ingredients like blueberry, pumpkin, and apple, Shipyard has a beverage for every appetite.
Knock Down Some Pins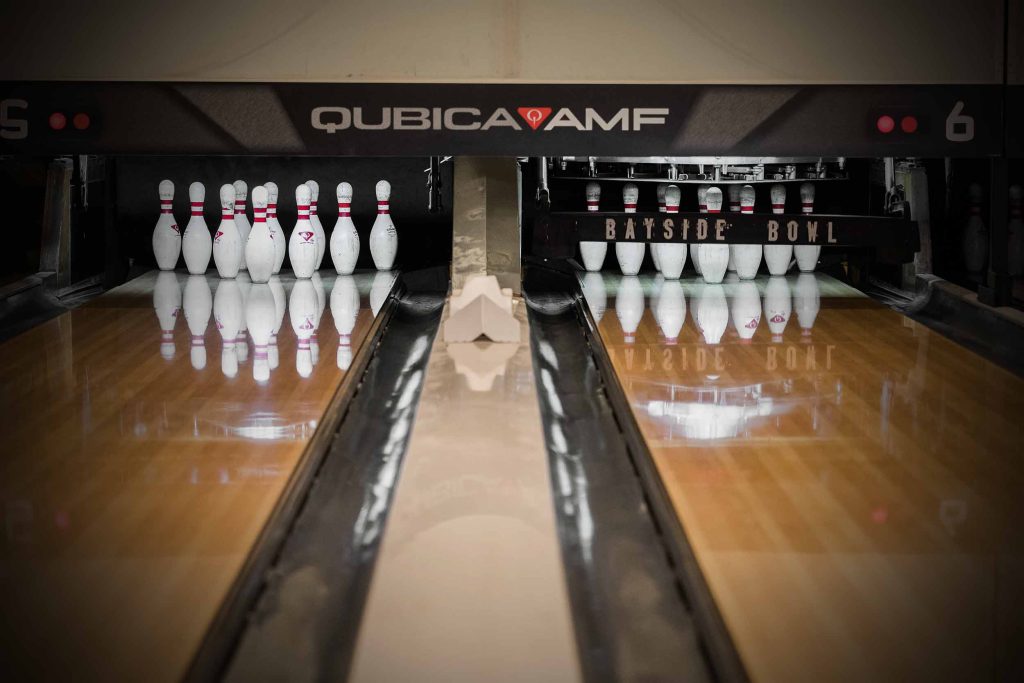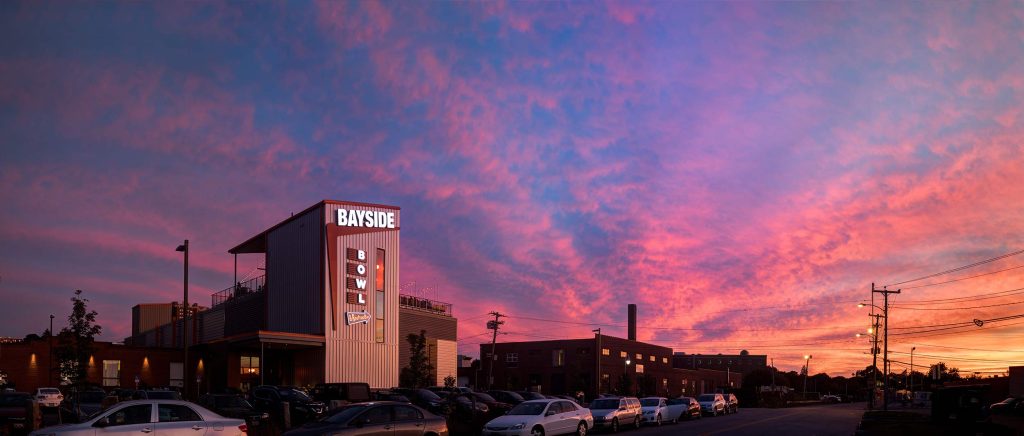 Photo Credits: Tom Couture
Downtown's Bayside Bowl takes the game seriously with 20 USBC-sanctioned lanes of ten-pin bowling, as well as award-winning food and craft cocktails and live music events. When the weather is right, head up to their amazing rooftop deck with its exceptional sunset views, food served from a 1960s airstream, and (plan ahead!) a free movie series coming in the summer.
Channel Your Inner Artist
Get the gang together and create some masterpieces together at Muse Paintbar.  Their talented artist instructors will take you step-by-step through the painting process to create selected images such as "Dusky Tree" and "Peaceful Park". No previous art experience is required to have a blast with your canvas, but if you feel inspired, you are welcome to customize your painting however you like. They have a full bar and food menu to complement your creative flow.
Dig in the Dirt
Photography Courtesy of Terrarium
Terrarium is a unique garden center and workshop for DIY terrarium creations, where you can sip on your favorite brew (local craft beer, wine, coffee, or tea) while you join guided terrarium-building workshops.  Their potting benches and custom terrarium tools are always available for walk-ins, or you can pre-register for a larger group event. Also on hand is a great selection of common and rare house plants for sale and house-made snacks and soups to enjoy during your visit.
Soak in some Culture
Courtesy of the Portland Museum of Art, Maine
With over 18,000 artworks, ranging from Gilbert Stuart to Andy Warhol, Winslow Homer to Alexander Calder, and Claude Monet to Edward Hopper, the Portland Museum of Art is a jewel in Portland's crown. The museum hosts an ever-changing series of Exhibitions, educational workshops, lectures, films, and events, with plenty of interactive experiences for the whole family. The PMA is committed to collaborating with local organizations to foster meaningful partnerships and create unique experiences that help advance arts and culture in our community, and admission is always free for visitors under 21 and for everyone on Fridays from 4-8 p.m.
Watch a Game

Photo Credit: Mike Hopey/Maine Mariners
This professional hockey franchise, Mariners of Maine an East Coast Hockey League affiliate of the Boston Bruins, has been in Portland since 2017. The name pays homage to Portland's rich hockey tradition and its first pro hockey franchise (1977-1987). You can catch one of their remaining home games through the end of April at the Cross Insurance Arena and see some of the rising stars possibly headed for fame in the NHL.