Patriots star Devin McCourty shares his on- and off-field passions.
By Juliet Pennington
---
As a starting safety and five-year defensive captain for the New England Patriots, Devin McCourty puts everything he's got into his on-field efforts. But it's off the field where McCourty's drive and commitment are making a difference in the lives of those fighting sickle cell anemia and their families.
Since childhood, McCourty, 28, and his twin brother, Jason, a cornerback for the Tennessee Titans, have watched their aunt Winifred McCourty battle the incurable disease, which is marked by a deficiency of healthy red blood cells to carry the necessary amount of oxygen throughout one's body.
When they made it to the National Football League, the McCourty brothers knew they wanted to help those afflicted with the debilitating disease. They founded a charitable organization called Tackle Sickle Cell and partnered with Embrace Kids Foundation, a New Jersey-based nonprofit that helps children with cancer, sickle cell and other serious disorders.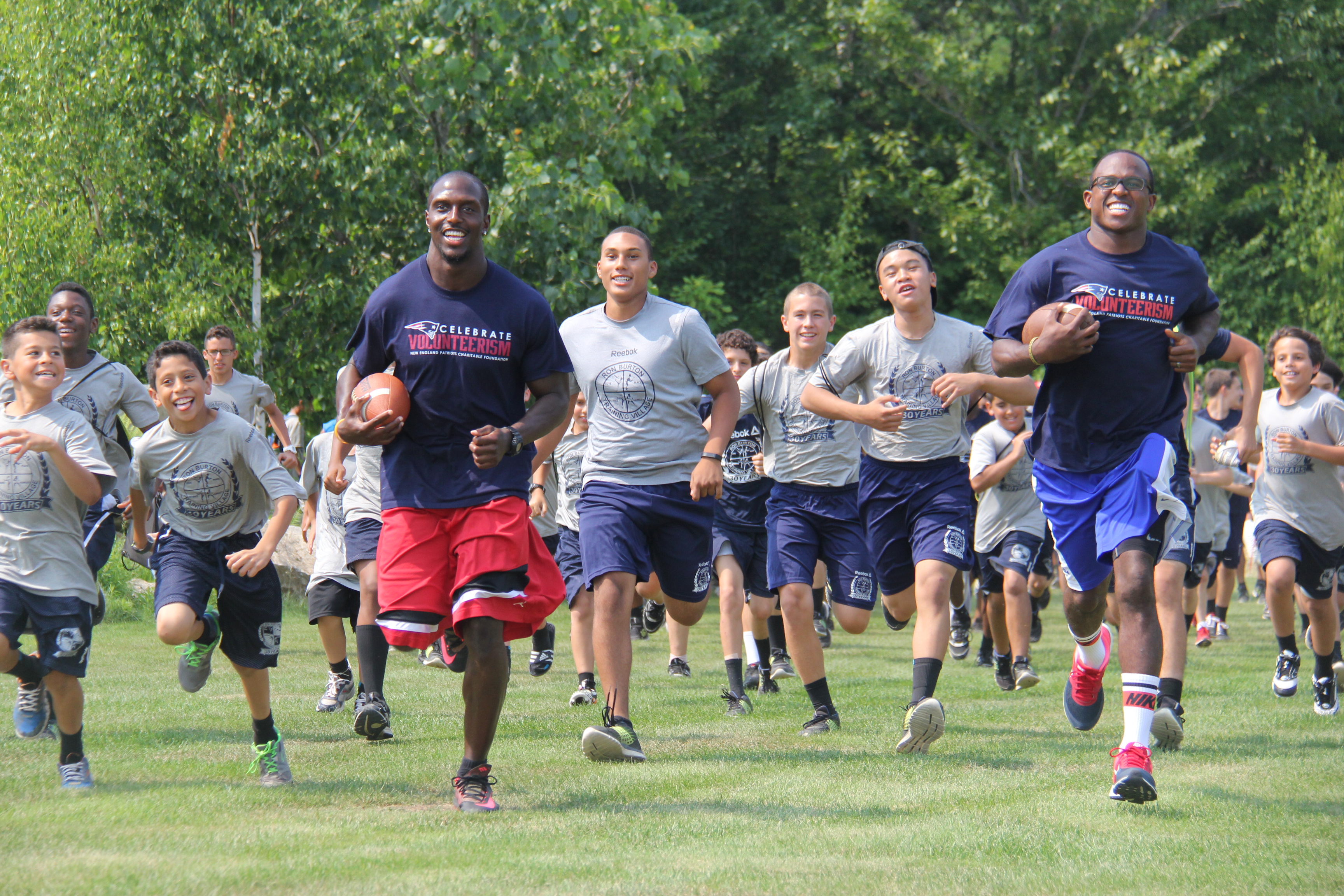 "We saw the struggles and the hardships our aunt went through and wanted to do something," McCourty says. "A lot of people don't even really know what the disease is and how people deal with it."
He met with Glenn Jenkins, executive director of Embrace Kids Foundation, in 2013, and learned that the foundation had been trying to launch a sickle cell anemia awareness campaign but didn't have enough funding.
"So when I came in, it just worked out perfectly. We decided to go with a 5K walk/run, and it's taken off since then," says McCourty, who, along with his brother, has worked diligently to educate himself about the disease. "I had a chance to go to Boston Children's Hospital and sit down with doctors there. It's been cool to learn from some of the brightest people in the world who deal with sickle cell."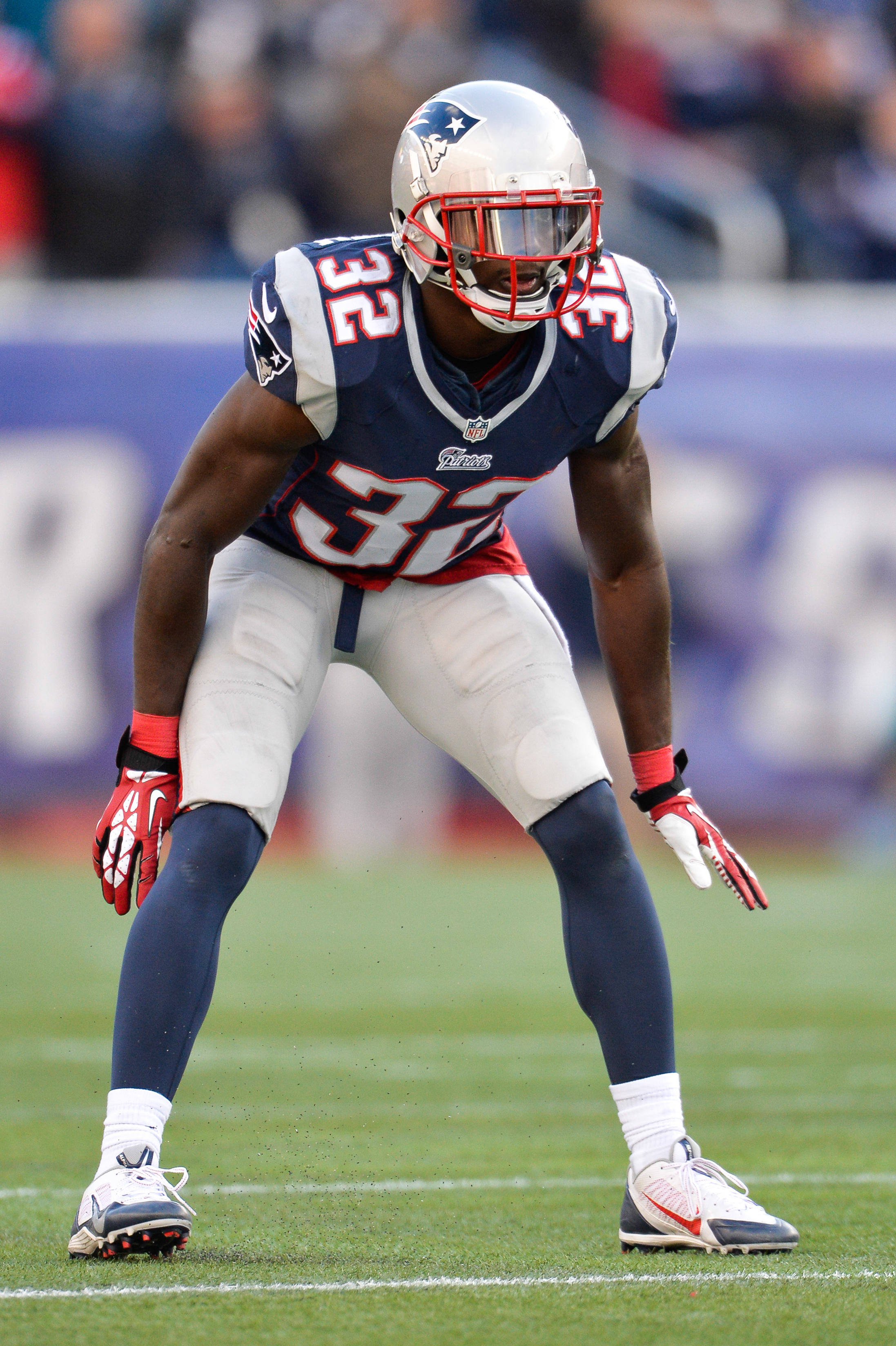 McCourty says he has always been close to his brother and enjoys partnering with him on this endeavor. "We work together to make sure everything runs full speed and it helps that we can network and get other players involved," he says. "We talk every day either by text or FaceTime, so I can see his kids and talk to them."
And while McCourty says there isn't any rivalry per se, there is some good-natured ribbing between the two: "We definitely keep track of what each one does throughout the season, whether it be an interception, tackle or other big plays, and we'll talk trash to each other, but it's cool."
The twins are identical but they can be told apart by chicken pox scars (on Devin's nose and Jason's forehead) and birthmarks (on Devin's earlobe and Jason's neck). The first time they played against each other, in 2012, they had between 20-30 people—including their mother and older brother, both of whom wore split Titans/Patriots jerseys—in the stands.
"We were both captains, so we met at the coin toss before that game," McCourty recalls. "To see both of us achieve our goals by not only playing in the NFL but both being captains and leaders of our teams…that meant a lot."
Because their aunt has sickle cell anemia and their dad, who died when the boys were young, carried the gene, they were tested at five years of age for the trait, and thankfully the result was negative.
According to the Mayo Clinic, for a baby to be born with sickle cell anemia, both parents must carry a sickle cell gene. The gene is more common in families who come from Africa, India, Mediterranean countries, Saudi Arabia, the Caribbean islands and South and Central America, according to the Mayo Clinic's website. In the U.S., it mostly affects blacks.
Each year, about 1,000 babies in the U.S. are born with sickle cell anemia, between 70,000-100,000 individuals have the hereditary blood disorder and 3 million have the sickle cell trait, according to the Sickle Cell Disease Association of America.
McCourty marvels at his aunt's strength and fortitude as she battles the disease. "When she was young, she went to the doctor and was told she would be lucky if she made it to the age of 35," he reveals. "Now she's 65. She has her struggles: she's legally blind and she's on oxygen 24/7, but she's still out and about."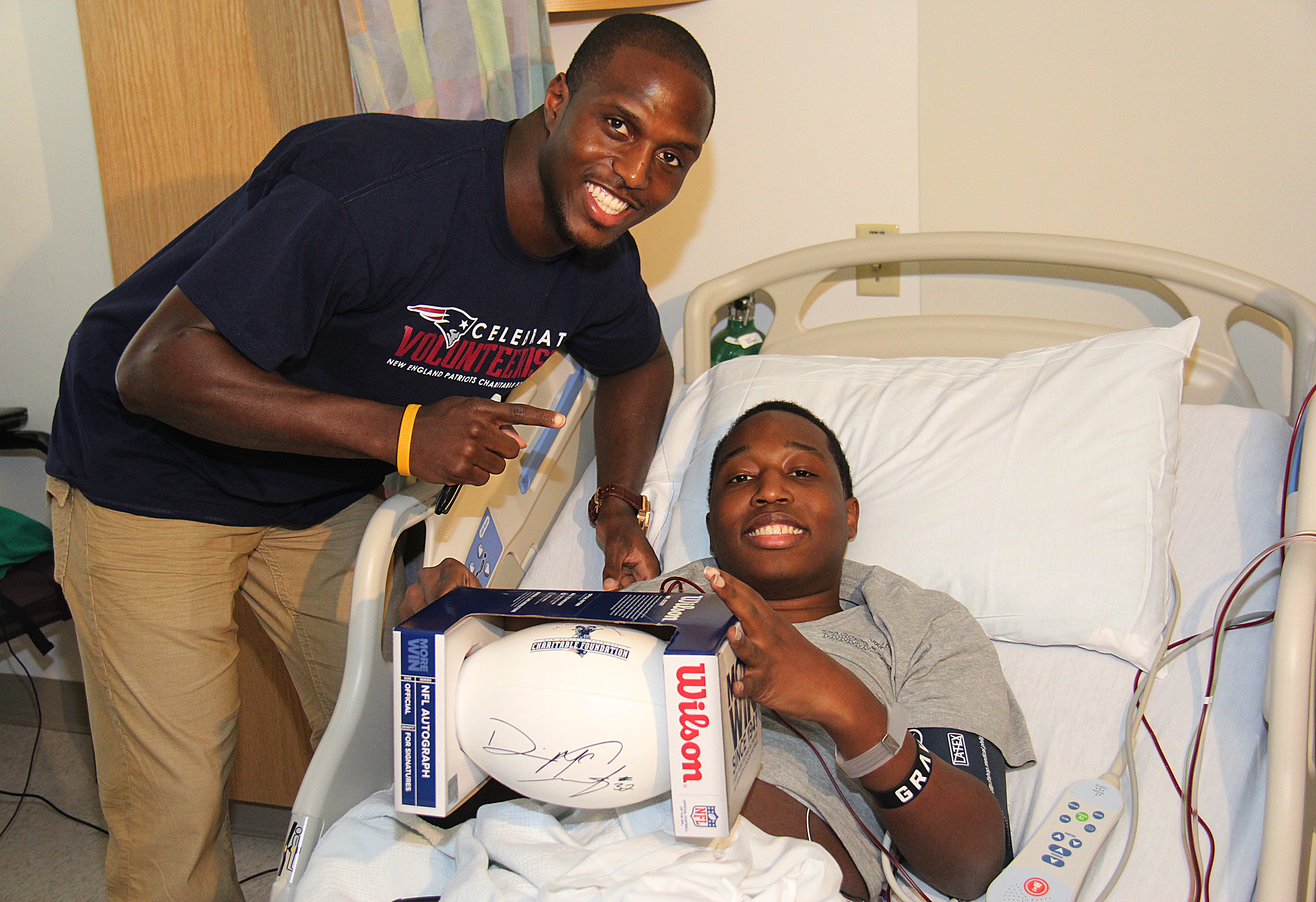 That positive attitude and resiliency is important when living with this or any other disease, McCourty asserts.
"When I meet with kids in the hospital, one of the key things I try to do is go in and be uplifting, whether it's playing a game or watching TV, signing a picture for them…I just try to keep their spirits up," he says. "One of the great things I've done with Children's Hospital is they've made videos for kids with me and other athletes telling them about how we deal with injuries, how we feel and how we deal with pain from playing the game of football, and kind of compare our experiences to the different things they are going through."
And while he is dedicated to his foundation and the fight against sickle cell anemia, McCourty always makes time to attend his teammates' charity events.
"Devin has been a leader on our team since we drafted him in the first round in 2010," says Patriots owner Robert Kraft. "He earned Pro Bowl honors at cornerback as a rookie and was named a defensive co-captain in just his second season. He has since transitioned to safety and earned Pro Bowl honors at that position as well.
"As important as his contributions have been to the Patriots on the field, what makes Devin so very special are the contributions he makes as a Patriot off the field," Kraft continues. "For the past six years, he has been one of the most engaged and active participants in our community programs, regularly volunteering his time and resources to support causes and initiatives throughout New England. He is a great role model for young players to emulate, both on and off the field."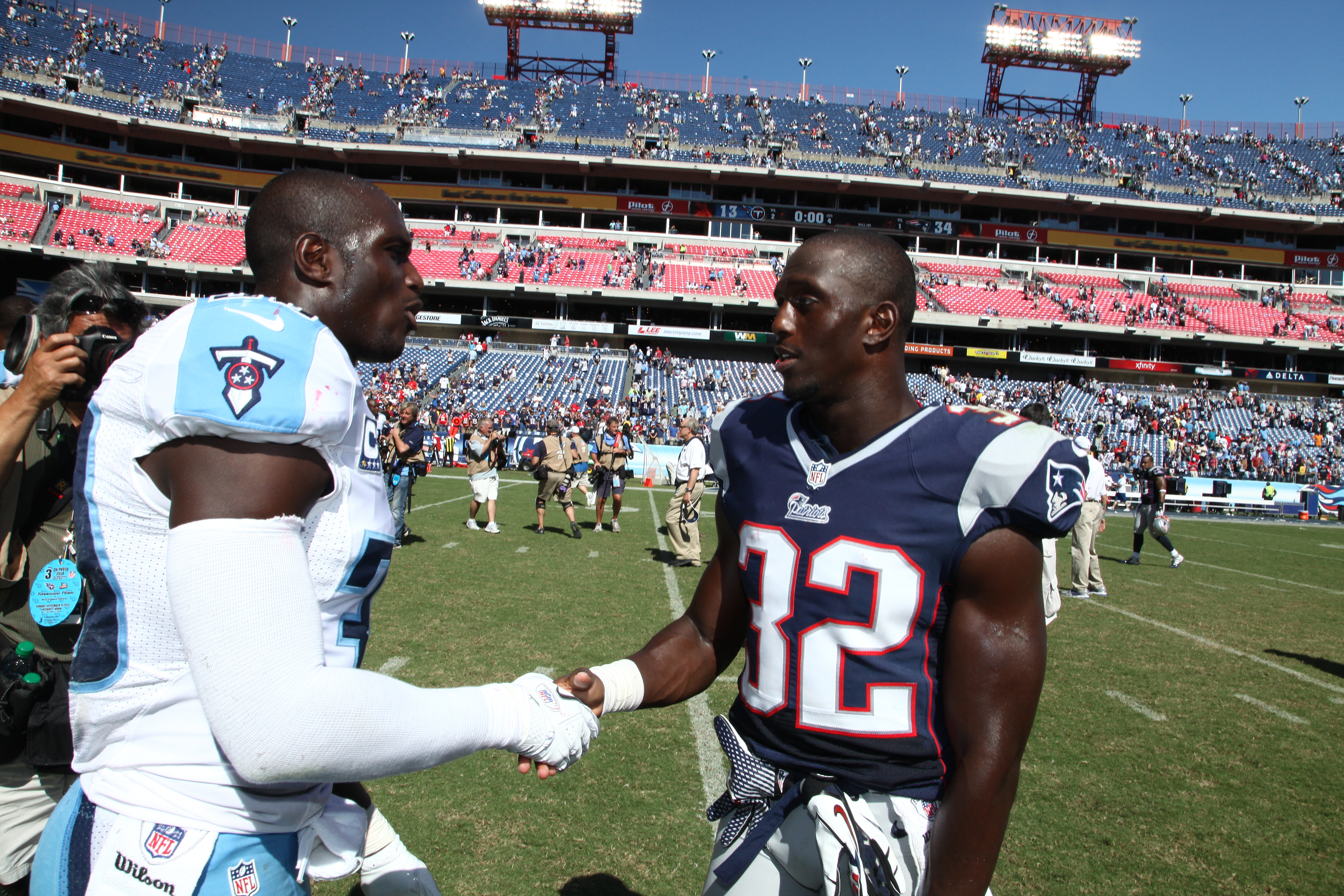 McCourty, who grew up in Nyack, N.Y., and played football with Jason at Rutgers University, lives in Alpine, N.J., during the off-season and in Foxboro, Mass., in-season. When we caught up with him this past March, he had recently purchased a house in New Jersey and was in the midst of planning his April wedding to fiancée Michelle Powell, a doctor and first-year resident.
"We were furniture shopping for the house and then my fiancée threw me right into wedding planning," he laughs. "It's been fun, but hectic."
During the off-season, McCourty enjoys playing pickup basketball; watching professional basketball (he's a huge NBA fan, and Kevin Durant from the Oklahoma City Thunder is his favorite player); and spending time with teammates, including Matthew Slater, whose wife, Shahrzad Ehdaivand Slater, is also a doctor. "Whenever we're together, Slate and I don't say much," he admits with a grin. "They talk about a lot of stuff we don't understand."
Now happily married, McCourty says he is looking forward to the 2016-17 football season, including meeting new players and coaches and forging bonds that will be strengthened over time.
"I know it will be a huge challenge like it is every year, but we know—and I know—that our team will be good and we'll find ways to win games," he says with confidence. "It's the way we do things in New England."