Sarah Lutz's rapturous paintings draw on the sky, the land, and the sea, along with Cape Cod's artistic lineage.
By Marni Elyse Katz
Sarah Lutz is known for candy-colored paintings with marine-inspired molecular forms that sit atop and sink below a horizon line, multiplying and dissipating. They're joyous and mysterious, with buildups of bubbles, whooshes of wavy lines, and trails of dots draped like string lights against soft or saturated color.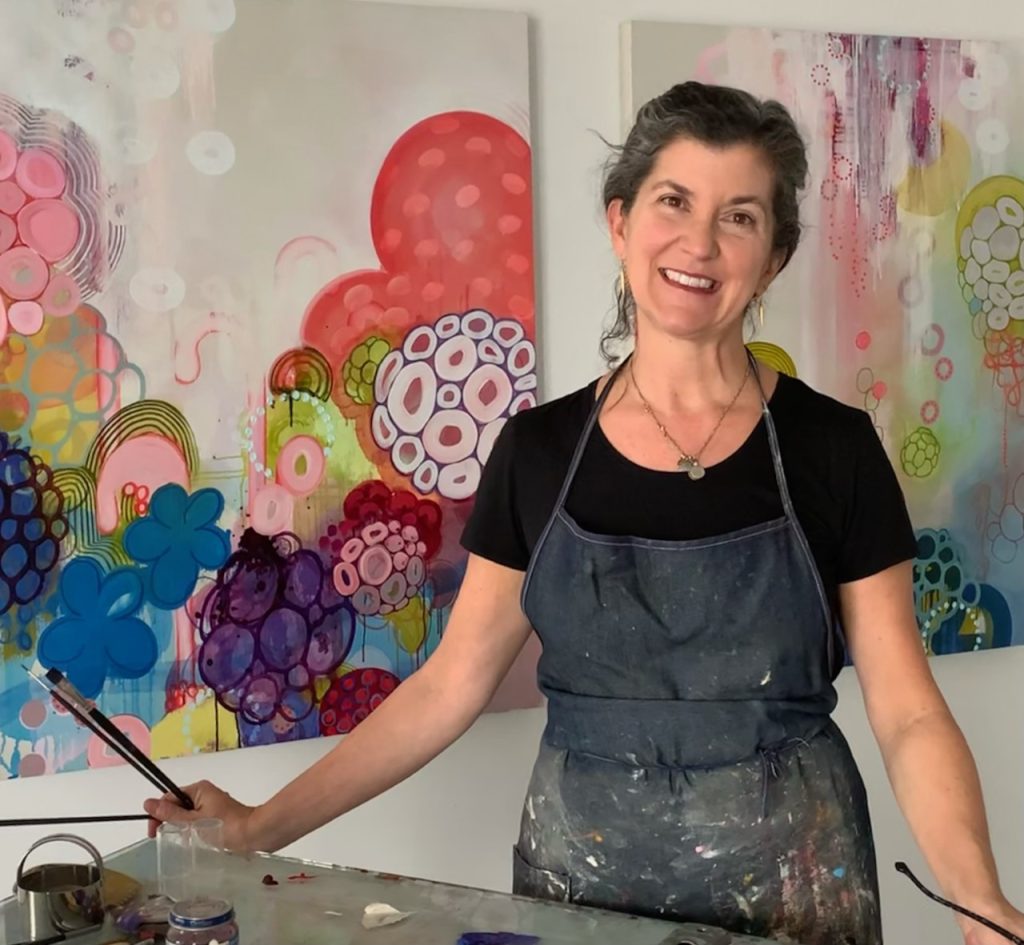 Sometimes Lutz's horizon line is imagined, leaving us submerged in a magical underwater world. Other times she splits the backdrop into two distinct fields of color. In these compositions, her shapes sit where the colors meet as if perched on a shelf, with their reflection underneath. The treatment, Lutz explains, relates to how the sun hovers on the horizon as it sets. "That motif is ingrained in my subconscious," says the painter, who has soaked in the Outer Cape's luminous sunsets every summer for the last 30 years.
Lutz's conglomeration of organic shapes has long been her focus. However, her attention has shifted to what's behind them. The backgrounds—those fields of color—are currently at the forefront of her creative process. "The subject now is more the color and light and paint itself," she says.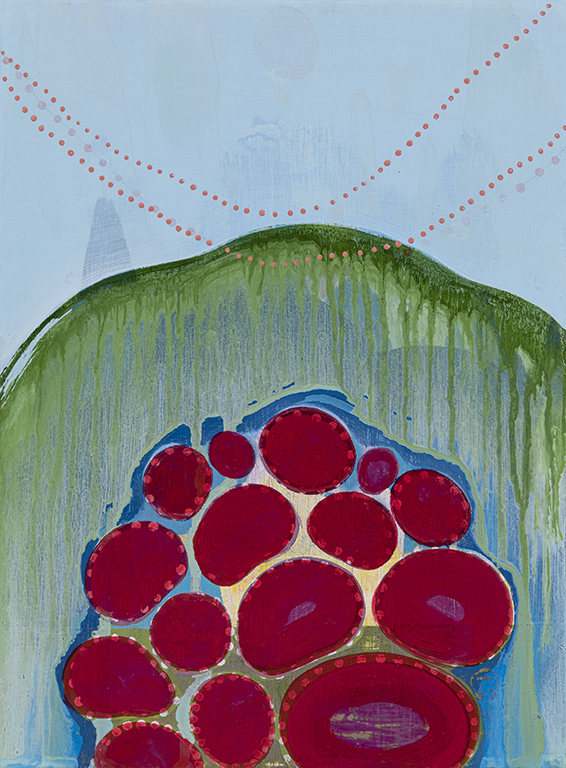 The artist is experimenting with applying pigment to linen, then rubbing it away to create ombré washes. This staining technique taps into the practice of Helen Frankenthaler, who painted in Provincetown in the 1950s and '60s. Lutz is also juxtaposing fields of complementary colors—hot pink and turquoise, for example—to produce "optical vibrations" in the manner of Mark Rothko, another artist who worked in Provincetown in the mid-20th century.
"I'm looking at how colors meet and what happens when they do," she explains. "Do I leave it so you can see the texture of the linen or build it up?" We're betting on her maximalist tendencies but appreciate the layers of history beneath, as does she. "There's something beautiful about being part of a long history of artists who made work on the Outer Cape," she says.