By Robert Cocuzzo
There is something deeply meditative about watching Sergio Roffo put paint to canvas. Based in Scituate, Massachusetts, this master painter has spent decades rendering New England landscapes and seascapes with such precision that his works hang like windows, drawing viewers into the most picturesque parts of our region.
From Southwest Harbor, Maine, to Jeffersonville, Vermont, to the islands of Nantucket and Martha's Vineyard, to his own backyard, Roffo paints en plein air. Setting up his easel in the wild, he races the rising and setting sun each day to complete his studies in one sitting. What emerges are works of art so vivid that they transport you to a place where you can practically smell the breeze and feel the sun on your face.
"I want people to look at my paintings and relax," says Roffo, standing in front of a freshly completed canvas in his at-home studio in Scituate, where he's lived with his wife Debbie for decades. "All of their problems should fall away and be replaced with a sense of calmness, of relaxation. Almost spirituality."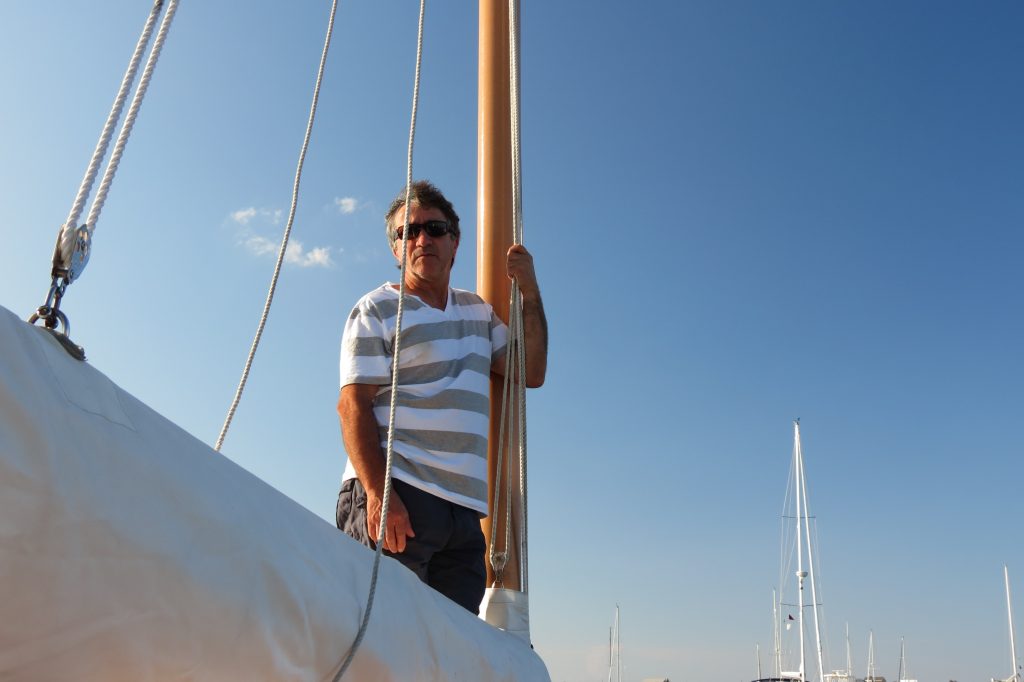 He continues to study the painting as he speaks, drawn back into the moment when he captured it. "This is the beach road heading out to Wauwinet on Nantucket," Roffo says. "It makes me want to be back on that beach, my Jeep pulled to the side, looking out on the water." Indeed, gaze at the painting long enough—with its sublime sky, whimsical beach grass, and tranquil waters—and you soon feel as though you're digging your toes into that cool Nantucket sand.
Along with this visceral sense of atmosphere, there's also a timeless, old-world quality to Roffo's paintings that reflects his personal history. At the age of seven, Roffo immigrated to the United States from a tiny village tucked away in the Apennine Mountains of Italy called San Donato Val di Comino. He, his mother, and five siblings braved two weeks aboard the MS Augustus before coming to port in Ellis Island.
The family then joined a community of hardworking Italians in Brighton, Massachusetts, where the prospect of Roffo becoming a fine art painter was as likely as playing major league baseball. Like many Italian-Americans living in his tightknit neighborhood at the time, Roffo's father encouraged his son to go into the trades and earn a living with his hands. "I was a bulldozer operator, backhoe operator, truck driver, laborer—you name it, I did it," he recalls. "But I kept coming back to my dream of attending art school and just couldn't see myself as a construction worker."
Roffo eventually convinced his parents to let him study commercial art, which led him to landing a job in the audio/visual department of Fidelity Investments in Boston. During his lunch breaks, he'd set up his easel along Boston Harbor and bang out watercolor paintings. He learned to maximize his time, efficiently depicting the maritime scenes with thoughtful, deliberate brushstrokes. As more and more bystanders lingered behind his canvas, watching him work, Roffo decided to pop up a little sign offering his paintings for $200 a piece. So began his career in fine art.
Some 40 years later, each of Roffo's works fetches anywhere from $3,000 to $30,000. His gallery representation stretches up and down New England and includes the Guild of Boston Artists in the Back Bay, not far from where he left his post at Fidelity many moons ago to chase his dream. Today, he's an elected fellow at the American Society of Marine Artists, a Living Master at the Art Renewal Center, a member of the Guild of Boston Artists, and a Copley Master at the Copley Society of Boston.
"Painting in New England offers so much subject matter," Roffo says, pulling a seat out from a nearby desk, above which hangs an assortment of awards and medals. "Whether I go into the mountains in New Hampshire or along the coast of Nantucket, it's a whole different topography, a whole different light. I'm inspired by the composition, the trees, the boats. Everywhere I go, I get inspired."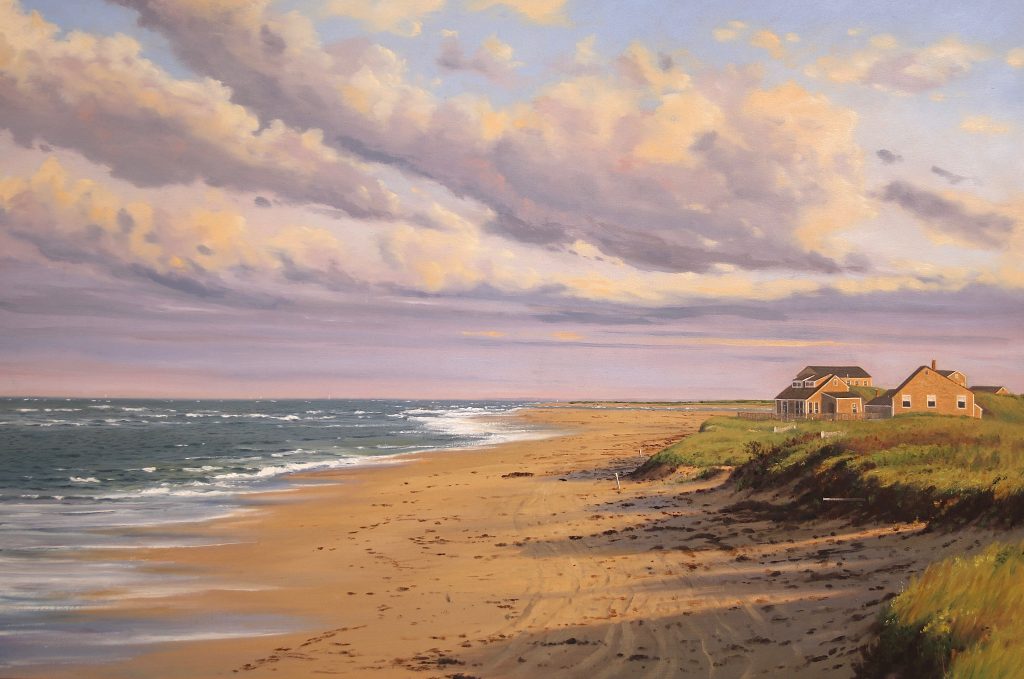 At this point in his career, Roffo has moved comfortably into his master status as an artist. He still paints with the same vigor as he did back when he was selling his works for $200, but his time-honed technique enables him to ease off the brush a bit while still capturing his landscapes in their full glory.
"I don't put every blade of grass in my marshes anymore; I don't need to," he explains. "I can render that with a few brush strokes. It's all about light and value. It's more impressionistic—more suggestion than description."
Indeed, Sergio Roffo's works go well beyond description, appreciated as much by the heart as by the eye of the beholder.