Photos Courtesy of Umbrella Sky Newport @ Brick Market
Summer might be rolling into fall, but you still have time to enjoy the enchanting experience that is Umbrella Sky.
Originally inspired by the fictional nanny Mary Poppins, The Umbrella Sky Project was created in 2011 as a functional and fantastical public art project in Águeda, Portugal. This mesmerizing and photo-worthy installation has delighted pedestrians in more than 170 locations across the globe.
New Englanders, too, have had the opportunity to wander along shade-dappled lanes beneath a colorful canopy. The Downtown Bangor Partnership, with sponsorship from Northern Light Health and Eastern Maine Medical Center, brought the display to Bangor, Maine, for the summer with the goal that, as visitors strolled Main Street up to Cross and Columbia Streets, they would be inspired and elated.
Luckily, Newport, Rhode Island, is currently the host of an Umbrella Sky installation through the beginning of October. This stunning "ceiling" of 500 vibrant umbrellas magically suspended above Goddard Row at the Brick Market is both gorgeous and whimsical.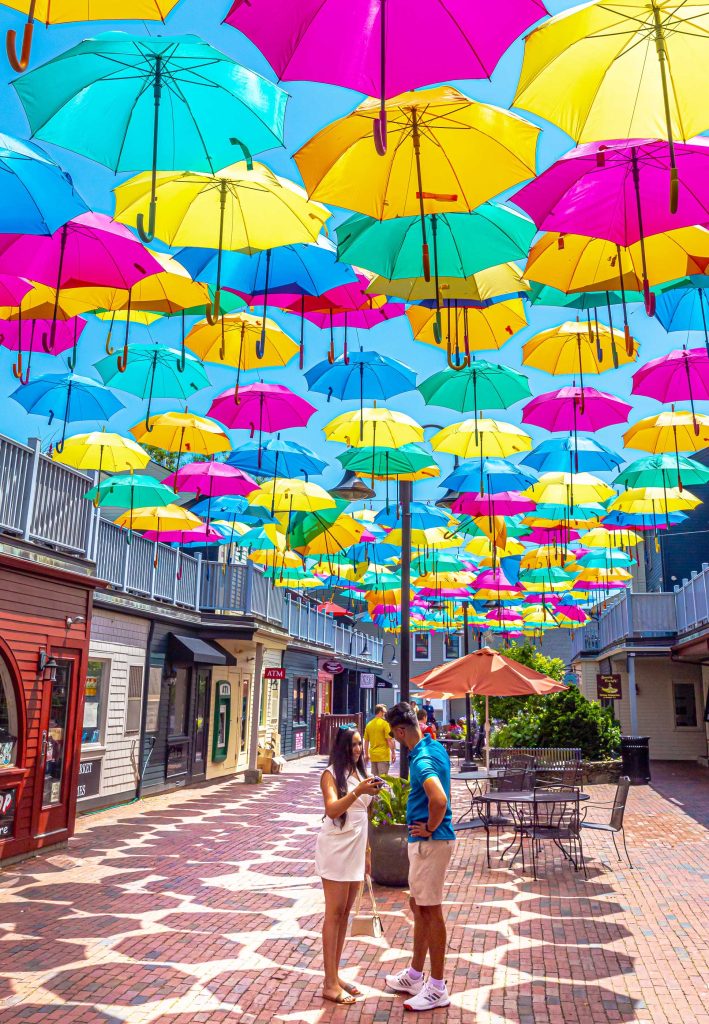 "I was captivated by the simplicity and universality of the concept and wholeheartedly committed to bringing it to Newport," said David Medeiros, Director of the Umbrella Sky Newport project. "Newport, and Rhode Island as a whole, is a haven for creativity, boasting an abundance of talented artists and musicians."
He says the project team wanted to provide a platform to create a special place for visitors to immerse themselves in that vibrant local arts scene. "The fact that this art form originated in Portugal holds particular significance for us, says Medeiros." Newport's rich history is intertwined with the Portuguese community."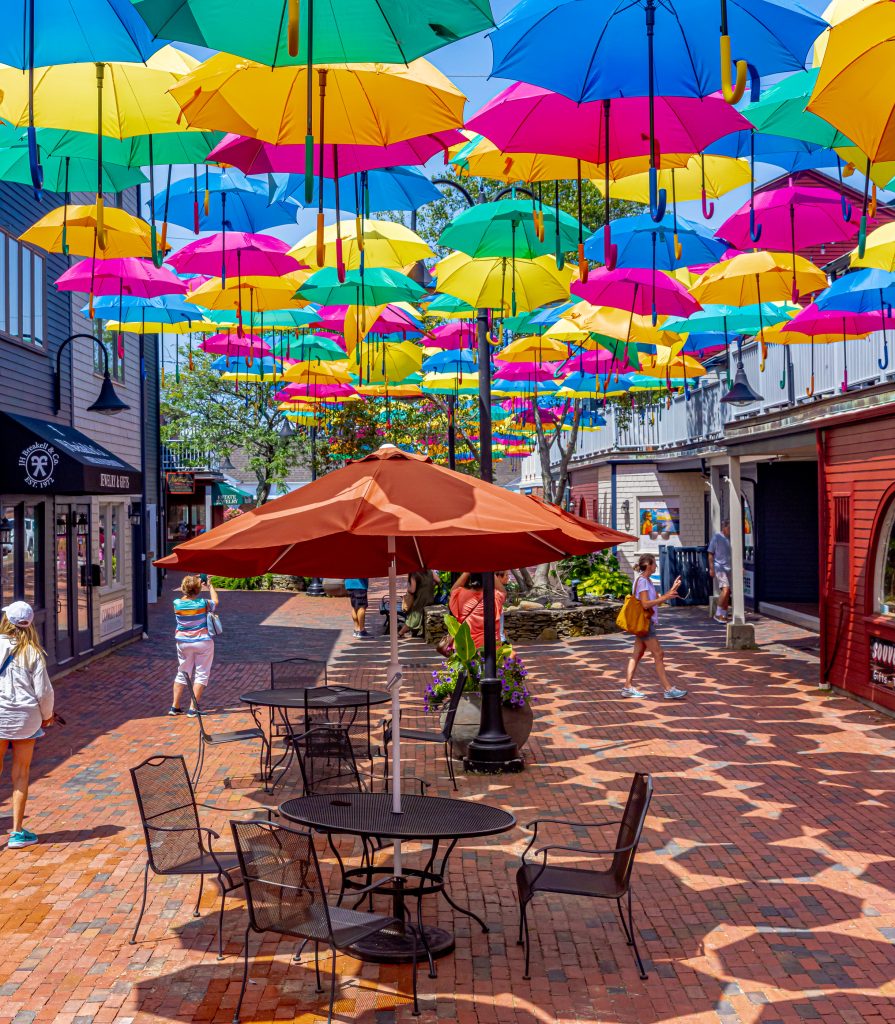 In place until October 8, Umbrella Sky Newport is at the Brick Market, where you can shop, grab a bite to eat, listen to live music performances by local artists, and of course, take a selfie or two with plenty of umbrellas in the background!
Umbrella Sky Newport website, https://www.umbrellaskynpt.org/ lists the live performance schedule. You can hear music under the umbrellas every Saturday and Sunday from 12 pm to 3 pm. 
Brick Market website, https://www.brickmarketnewport.com