Ranging from modern to traditional, these five freestanding tubs are Kohler's latest models.
After spending its first 10 years manufacturing farm implements, in 1883 Kohler introduced its first plumbing product: a bathtub made by enameling a cast-iron horse trough and attaching ornamental feet. Ever since, the company has been a global leader of design and innovation in the bathing category. Most recently, they introduced five new freestanding tub styles, ranging from the more traditional "Imperator" to "Veil," at the high end of the modern spectrum. In addition to being soundly structured for optimum heat retention and ergonomically respectful to different body types, the tubs are statement pieces with artistic lines.
"Freestanding tubs are definitely surging in popularity," says Dawn Frappier, of Kitchen & Bath Gallery in Uxbridge, Massachusetts. "They are so deep and so comfortable … they hug the bather." Robin Decoteau, of Kitchen & Bath Gallery in West Yarmouth, Massachusetts, echoes this observation. "The number of customers requesting [freestanding tubs] has skyrocketed," she says. The bathroom, she notes, is "no longer a utility room. It's now a space where people linger." Especially in a spacious master bath, Decoteau elaborates, homeowners start their day, maybe with music or technology, and end their day by unwinding … even watching a movie or doing yoga.
Veil. Consumers often hear modern and think crisp, cool lines, but this new collection is giving modern bathroom design a new twist by featuring gentle lines and sculpted asymmetrical shapes.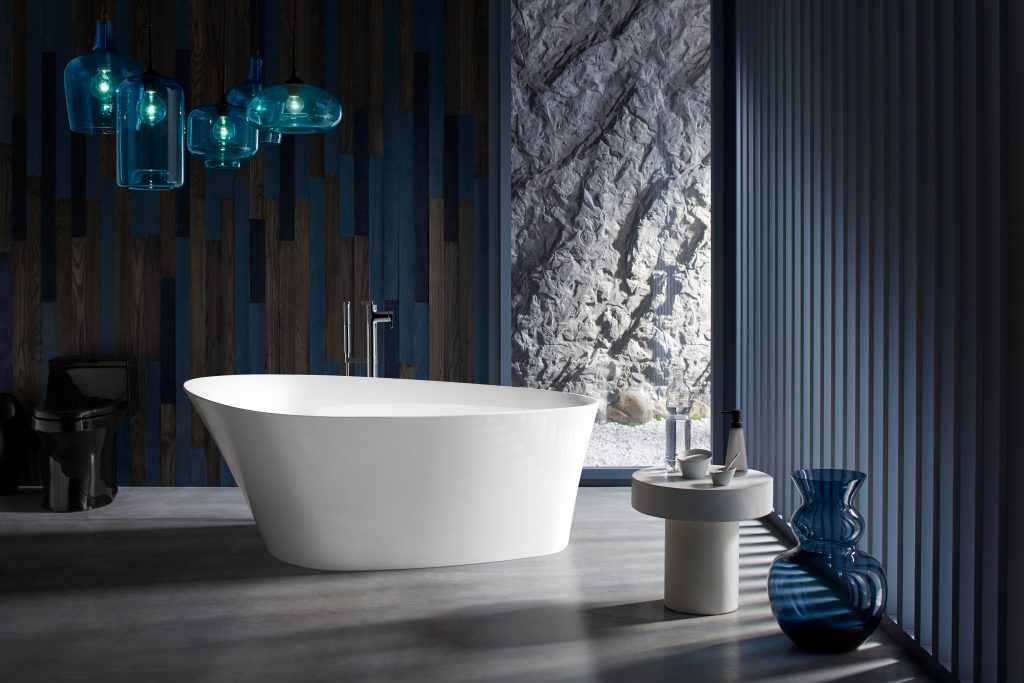 Imperator. Echoing Kohler's longstanding bathing heritage with a nod toward classic Roman architectural designs, the style features a defined base with soft curves in the body of the tub to add a touch of warmth to the overall shape.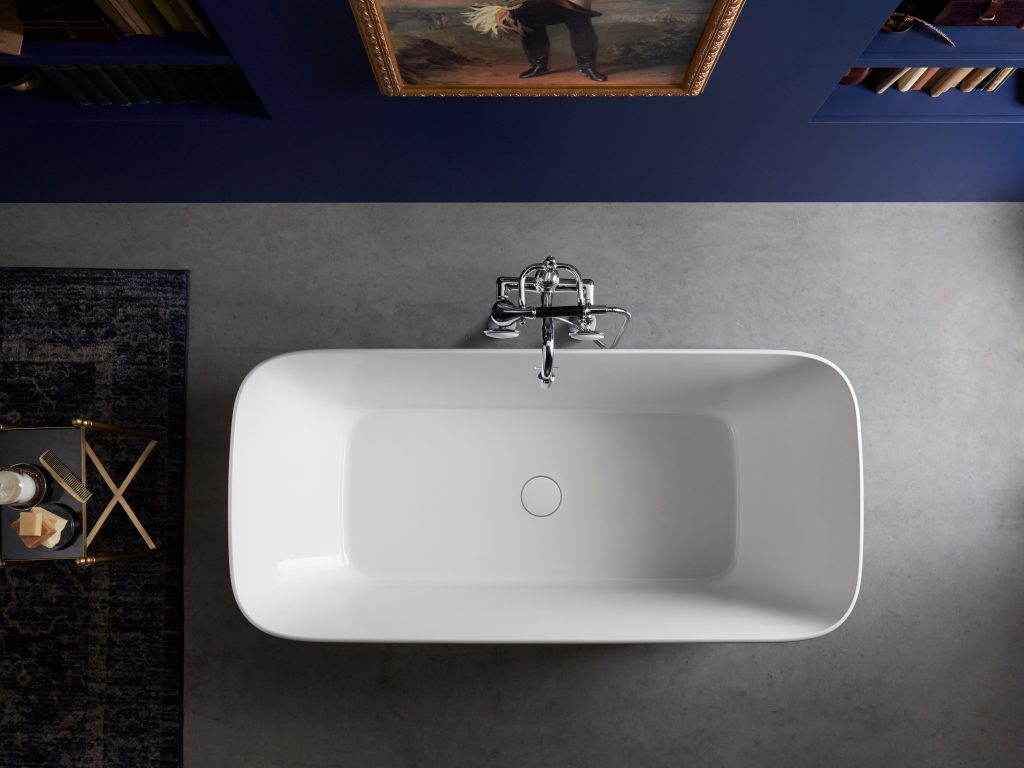 Ceric. Simple, clean curves convey a minimal craft shape with ceramic detailing, expressing contemporary warmth and soft appeal.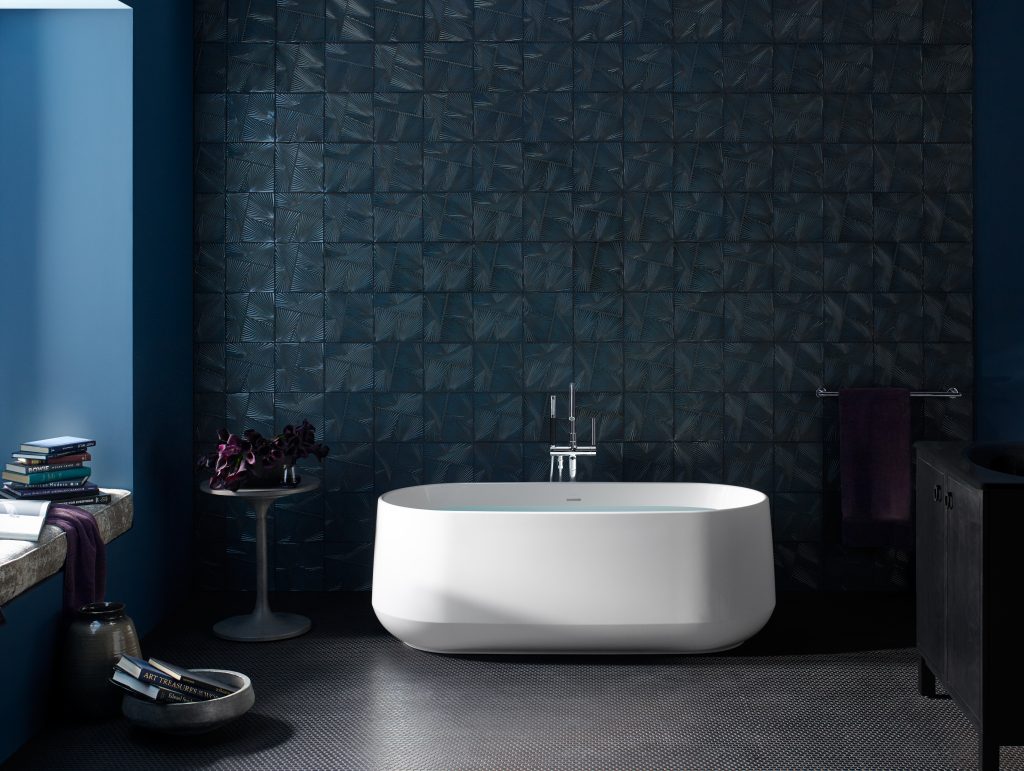 Chess. An homage to Shaker design focusing on simple and minimal aesthetic, softened by gentle curving lines. 

Memoirs. Rich, historic and refined detailing reminiscent of crown molding evokes a sophisticated composition that brings classic architectural style to your bathroom.