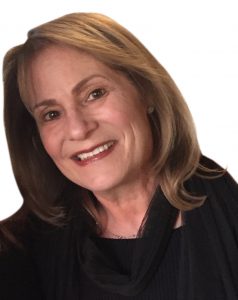 When we saw Laura Schiff Bean's dramatic dress painting hanging above the mantel in a home we recently visited in Back Bay for Season 2 of New England Living, we were intrigued, to say the least. We wanted to learn more about the artist, so we went straight to the source.
Bean grew up in New York and attended George Washington University, graduating with a degree in psychology. She moved to Boston in 1974 and spent several years working in print advertising and raising a family before really diving into her career as an artist. After enrolling in the Diploma Program at the Museum of Fine Art, renting her first studio space and showing her work whenever and wherever she could (primarily at the South End Open Studios), she was "discovered" by Susan Lanoue of Lanoue Gallery, located in the SoWa Art & Design District in Boston's South End.
Today, Bean is represented on both coasts and her work was recently included in the show, Dress Matters: Art As Metaphor, at the Tucson Museum of Art, which runs through February 18.
Bean credits painters like Lucien Freud, Jenny Saville and Jim Dine as some of her biggest influences and admits she has no preconceived ideas for her work. "I don't necessarily know what will happen when I walk into the studio everyday. I like to the think that the work informs me rather than the other way around," Bean says.
Many are curious about Bean's central subject—the dress. She says her work stems from two places: Her deep interest in the human psyche and her fascination with dresses, which, ironically, she rarely wears now. She's been told that when she was around two-years-old, even in a snowstorm, she would refuse to wear anything but a dress. Her paternal grandfather was an accountant to the garment trade in New York and brought home pretty dresses for her each week, which, she says, added "fuel the fire so to speak."
"I suppose that is why I chose the dress to represent the figure. Anonymous, but with a personality all their own. I'm told the work has a powerful emotional impact on people. That is my goal," says Bean. "I suppose in the end, if my work is successful it will leave the viewer—and perhaps the artist—feeling just a little bit naked."
Text by Allie Herzog