By Lannan M. O'Brien
How does the context of art change its message? The meaning of a work is influenced by its setting, the person viewing it and how it is displayed. And for Martha's Vineyard artist Craig Miner, that's what makes it fascinating — and also what makes it art.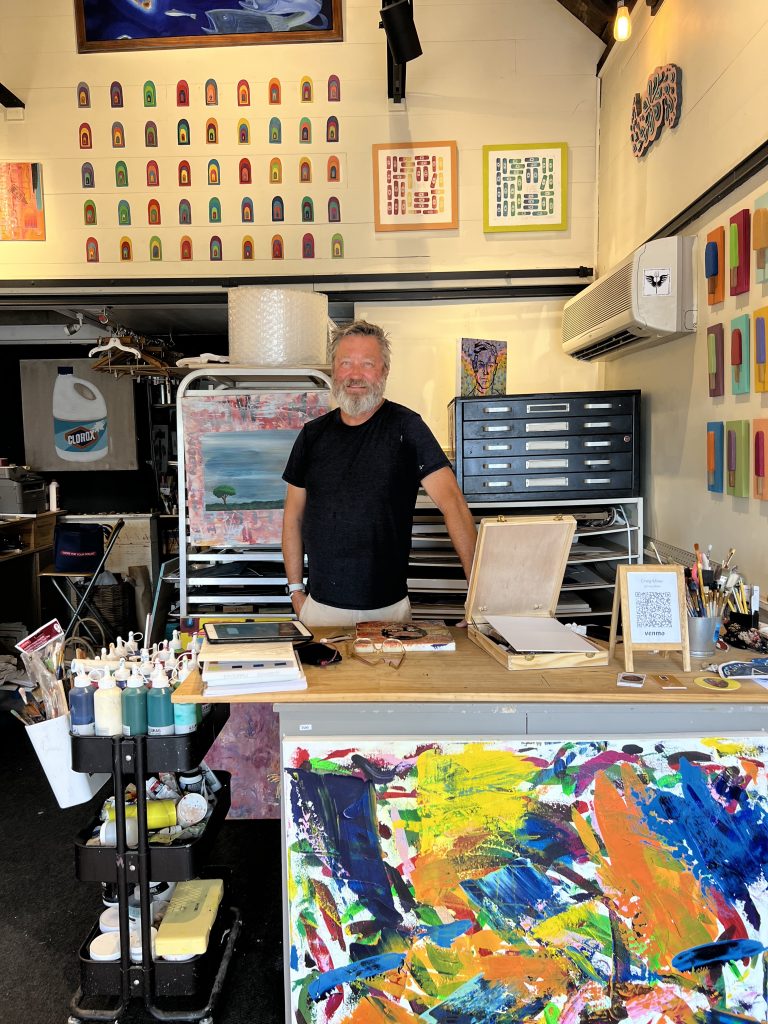 Miner started in "low-brow, underground" street art. But when he was offered an opportunity to teach street art at Martha's Vineyard Public Charter School, he was faced with a challenge: how do you teach children street art without encouraging vandalism? After reaching out to a friend who owned a sign making company, Miner found the perfect solution in extra-large (think 4×10') magnetic canvases. "I had an army of kids creating work that could be shared," he said. 
The discovery of impermanent graffiti marked a shift in Miner's career, inspiring the launch of Whatever the Outcome (WTO), an organization that leads community-based art projects. One of his signature projects involved having another artist create an image on a magnetic canvas. The work would be sliced into pieces and distributed to participants, who would then return to put the "puzzle" back together. The intent was to demystify art and engage community members in the creative process. 
Today, Craig Miner and his son, sculptor Avery Miner, share a gallery and studio space with Althea Designs in Vineyard Haven. While he's now more focused on commissions, there will always be an element of transience to his work. "I lay these pieces of art and I never know what happens to them," he said. "It's all about the creation and the sharing of it."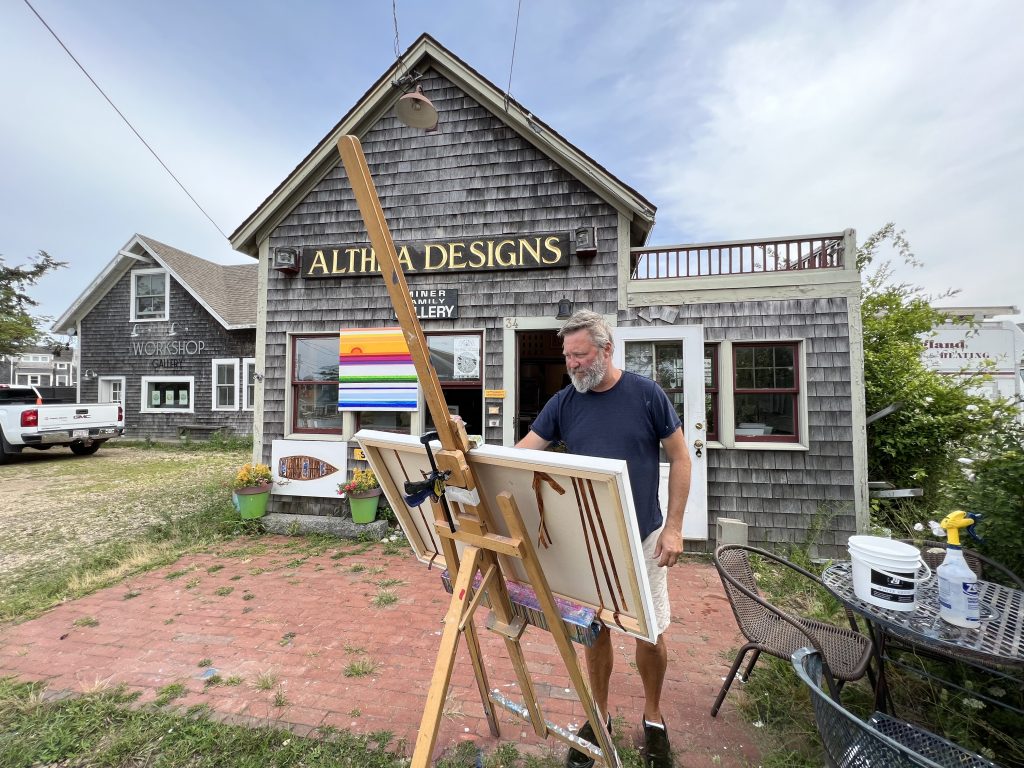 In a place where seascapes and nautical subjects are plenty, Miner has found a niche in the more contextual and abstract. The theme is wherever his brain wanders, which could mean a triptych of ice cream in mixed media, variations on meat cut charts — inspired by late author Christopher Hitchens' perspectives on George Orwell and Orwell's book Animal Farm — or an image of a paper airplane over colorful layers of three-letter groups, representing the codes of several top private jet airports. 
In addition to canvases, he also creates stickers with images of his art, including depictions of his own head (mini versions of acrylic paintings from his "Where's Your Head at" series), which now can be found in different spots across the country and abroad. "It's crazy to be in an obscure place, just walking around, and see a picture of your face," he said.
Whatever people find in his work, Miner loves watching them uncover it. "People will say, 'I love this thing. I don't know why I love it, but I don't want anyone else to figure it out,'" he says. Then, they buy his art to give it a new home, interpretations to be discovered by all those who pass by.