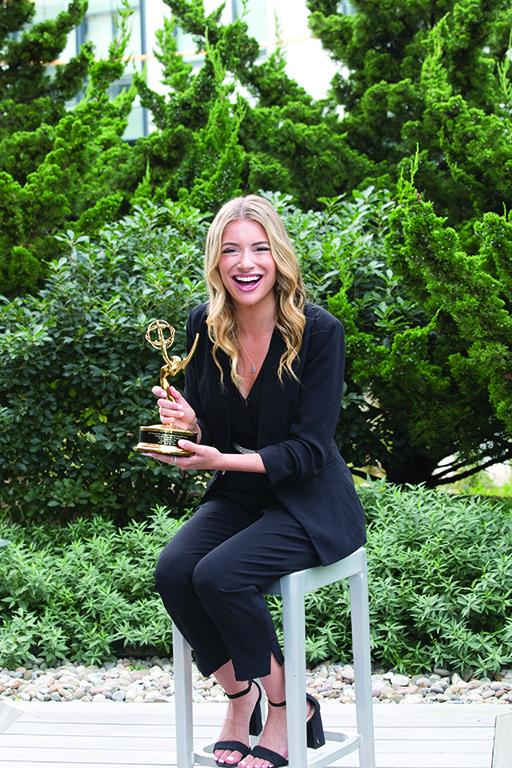 By Jennifer Sperry   Photography by Corinna Raznikov
It was an exultant moment when New England Living won an Emmy for best "Magazine Program" at a virtual awards presentation in June 2021. The New England Emmy capped off a challenging season of filming by the WBZ-TV/CBS Boston team during the pandemic. For everyone from the producers to the camera crews, it was a sweet reward for outlasting many obstacles while chronicling the good and the uplifting.
It was also sweet for reporter Rachel Holt, the show's host. "The Emmy was a great honor and something we are all very proud of," says Holt, who, when she's not shooting 10 episodes per season for New England Living, also works as a lifestyle reporter for WBZ-TV/CBS Boston. "We filmed that season during really strange times and did our best with a lot of moving parts and adjustments," Holt describes. "But everyone pulled together, and that's what makes this award extra special."
Now, with Emmy bling under her belt and New England Living's sixth season scheduled to air in spring 2022, Holt is doing what she loves in a city that has adopted her as one of its own. I sat down with the New Jersey native and New England transplant in her Boston townhouse to catch up on all things New England.
Have you always been a reporter/journalist?
I went to Northeastern for college, and the coolest part about its curriculum is the co-op program. My first co-op was in marketing and my second was at a TV station, and I fell in love with TV immediately. Right out of school, I took a job in Twin Falls, Idaho, as a reporter and anchor. I learned a lot there. At a smaller station, you're like a one-man band: you film, write, edit, anchor, and produce. In 2016, I took a job as a video host with NESN and was thrilled to head back to Boston.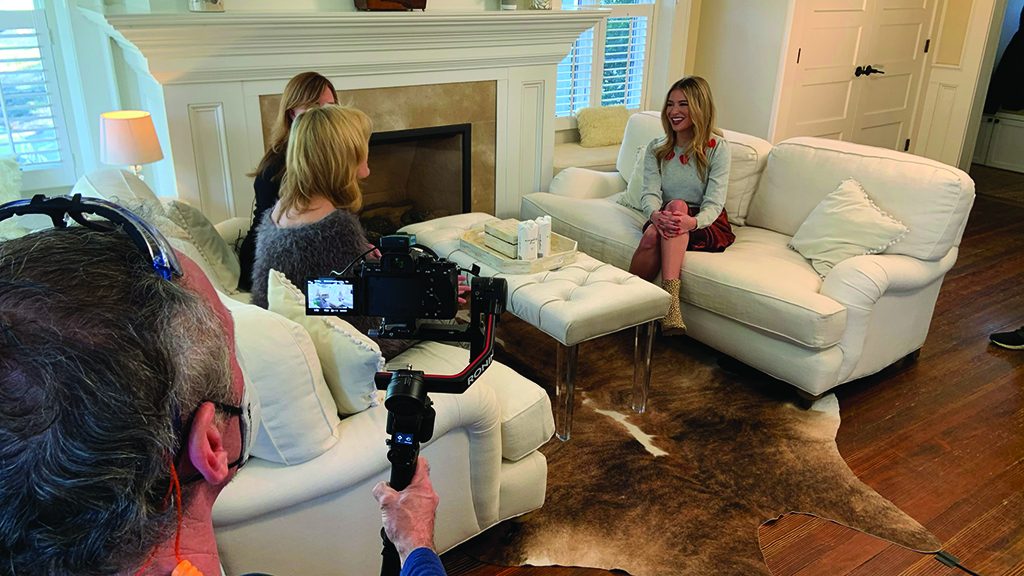 Does Boston feel like home?
I have a lot of love for my home state of New Jersey, but I crushed on Boston instantly during college. I still have many college friends in the area—my freshman year roommate just got married in September and I was her maid of honor! I'm just so grateful that Northeastern and Boston set me on my career path and basically changed the direction of my life. It makes me very happy being here.
Are you a sports fan?
I'm a big sports girl and working at NESN gave me the chance to cover so many high-profile events: Super Bowls, Stanley Cup finals, UFC Fight Week in Vegas. To me, Boston is the best sports city.
What's your favorite type of game to watch in person?
There's nothing better than being at Fenway on a summer night. Except maybe watching a playoff game at the Garden. Or going to Gillette. Maybe I don't have a favorite activity after all!
You've interviewed some big stars—anyone stand out?
David Ortiz. It was the most star struck I've ever been for an interview. He's just the coolest guy.
What is it like hosting New England Living?
It's all about getting to know people and what made them follow a certain passion. Like, why did someone start a hot air balloon company or go into beekeeping. Across the six states, there are endless places to go and endless stories to tell. It's easy to get excited for each new season.
Which episode was your favorite to film?
Hands down, my favorite was the one with A&A Balloon Rides in New Hampshire. We had to wake up super early to catch the best winds, and the basket, which fits four, was tight with me, a producer, cameraman, and the operator onboard. We ended up landing in someone's backyard; apparently the balloon lands in an open field wherever it's safe. Those homeowners had cameras popping up at 6:00 a.m. in their yard! But it was an amazing ride, so scenic and quiet.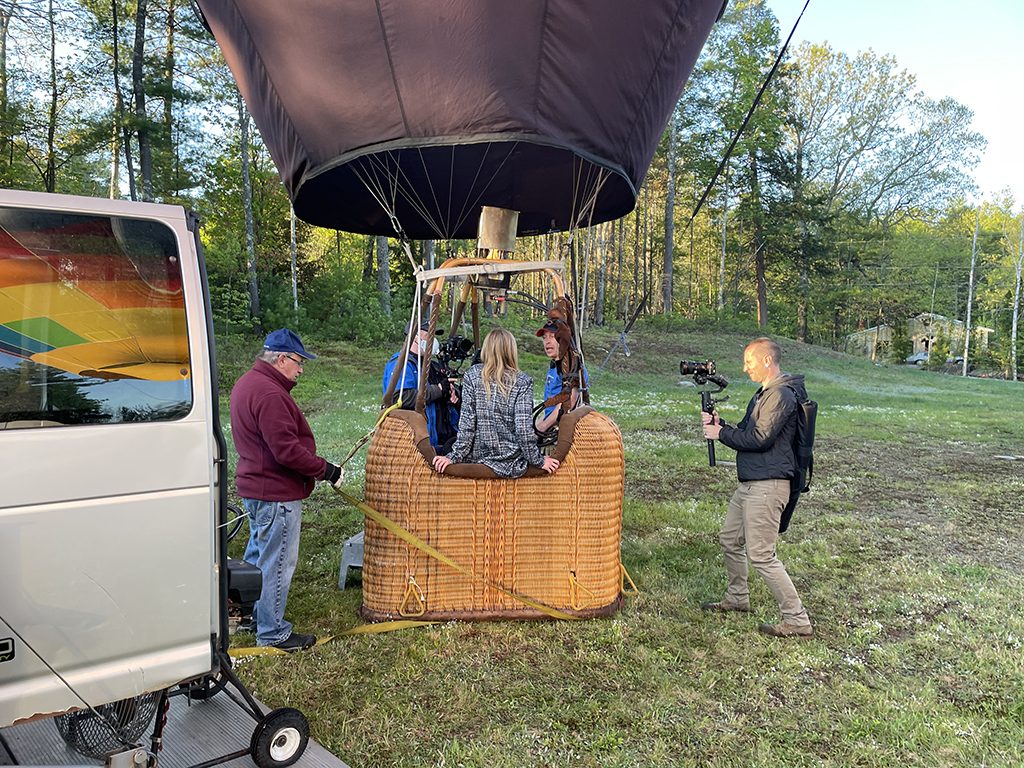 For the same episode, I took a flying lesson with Horizon Aviation out of T.F. Green Airport in Warwick, Rhode Island. My instructor was Vicky Kuo, who is one of a small percentage of female flight instructors in New England. We went up in a Cessna and it was the most amazing view of the coast.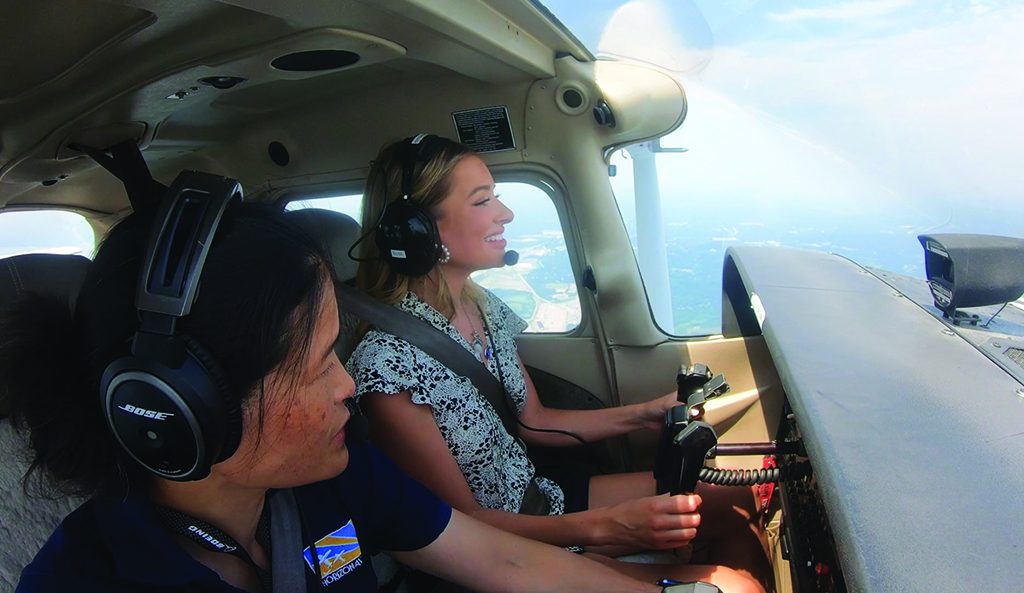 You're obviously not afraid of heights?
No, I love heights! I've been sky diving three times.
Are you afraid of anything?
Actually, the fifth season had a falconry segment that unnerved me, surprisingly. The falcon is such a powerful animal and can move so quickly. Having one land on my arm was a unique experience but a little nerve–wracking.
What are your favorite things to do when the cameras stop rolling?
I like walking and exploring different neighborhoods: Back Bay, Beacon Hill, Newbury Street for shopping. And it's hard to resist all the outdoor patio setups in the North End, but my favorite restaurant is a Greek one, Kava, in the South End. I like to read—mostly thrillers like James Patterson books. I also draw and paint as a side hobby. I'm not great but it's something I do to quiet my mind.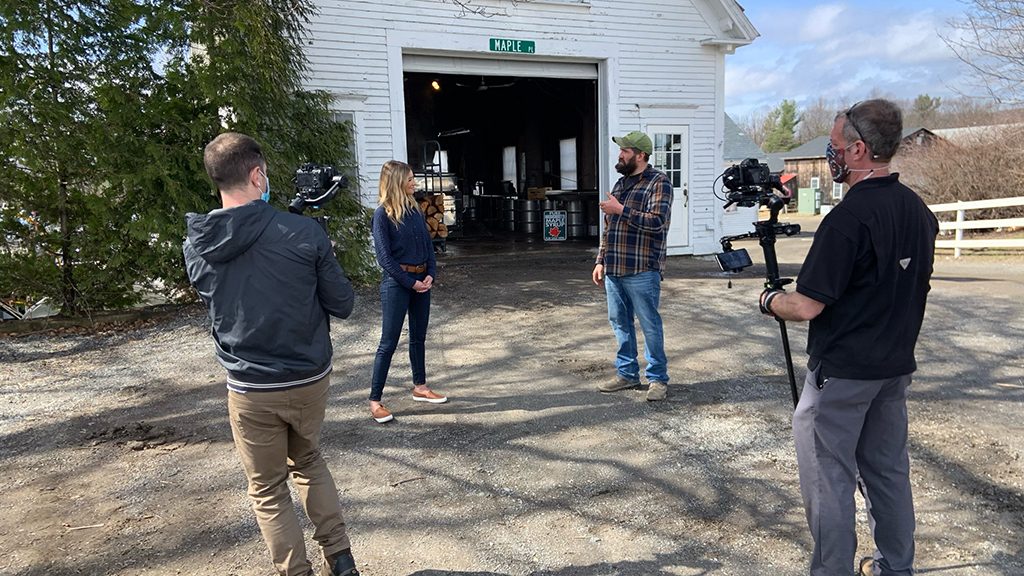 What other New England destinations are you drawn to?
Maine has always been the spot since I was born. Every year I visit Kennebunkport, which I think is just such a quaint and beautiful town. There are so many good restaurants and little shops—The Candy Man is always a must visit. Maine is where I go to get my family time and be away from the city and just relax.
What's on your exploring to-do list?
Providence! I did a six-month co-op in West Warwick and lived on Hope Street during that time, and I need to go back. Especially for WaterFire.
What can we expect in season six?
More human-interest stories. Plenty of travel. Lots of beautiful homes and amazing food. During the pandemic, there was a lot of tough news to digest. We're lucky that we get to tell the stories of people doing good and inspirational things. Stories of hope. I think everyone needs a regular dose of positive news.
New England Living airs Sundays at 11:30 a.m. on WBZ-TV/CBS Boston Channel 4 from March through September. To see past episodes, visit cbsboston.com/newenglandliving.