DOOR WITH MORE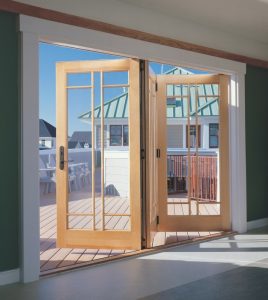 The Marvin Bi-Fold Door (at right) is a simple, elegant solution for indoor/outdoor living. It opens wide to invite fresh air in and is ideal for making a dramatic connection with verandas, gardens and more, or expanding a room into adjoining interior areas.
SHADES O F GREY
Suede, Gunmetal, Clay and Liberty Bronze, Marvin's Newest Clad Colors, are designed to complement the natural and organic materials used in today's builds. Marvin's own backyard, in Warroad, Minnesota, served as the inspiration behind the organic color palette.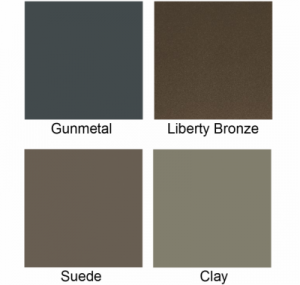 WINE DOWN AND RELAX
At just 24" wide, Sub-Zero Undercounter Wine Preservation (below) fits in anywhere. The UW-24/S has a 46-bottle capacity and two individually controlled storage zones, so you can store and serve both reds and whites at the proper temperature. Racks glide smoothly in and out without agitating the wine. UVresistant, bronze-tinted glass prevents light exposure. Dual evaporators maintain constant, moderate humidity. Pair the wine storage with a Sub-Zero Integrated 24" All Refrigerator Column filled with soda and juice.